About 5.5 million users are looking for real estate online in India
Sitting in Delhi, Rachit Chugh (name changed at his request) recently booked an apartment in Bengaluru in Tata Housing's new luxury project, The Cascades. He didn't have to travel to Bangalore for this. All he had to do was pay Rs 50,000 online to Tata Housing. It was as simple as that. With an increasing number of real estate developers and portals introducing such online initiatives, buying a house has never been this easy.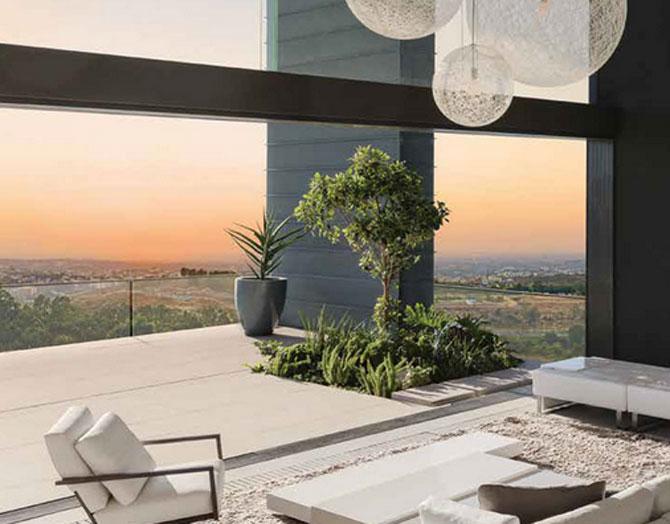 The Cascades project (above), launched during Google's Great Online Shopping Festival from December 10 to 12, has 75 independent homes prices of which start at Rs 3.5 crore (Rs 35 million). After paying the booking amount, the buyer has to make the remaining payment through a construction-linked payment plan.
During the three-day Google shopping festival, Tata Housing received bookings worth Rs 130 crore (Rs 1.3 billion) for 200 units in its various projects across India. And, it received about 10,000 enquiries. The real estate company had managed to sell 50 apartments in the 2013 edition of Google's online shopping festival when it participated for the first time. It was the only developer from the real estate industry to participate.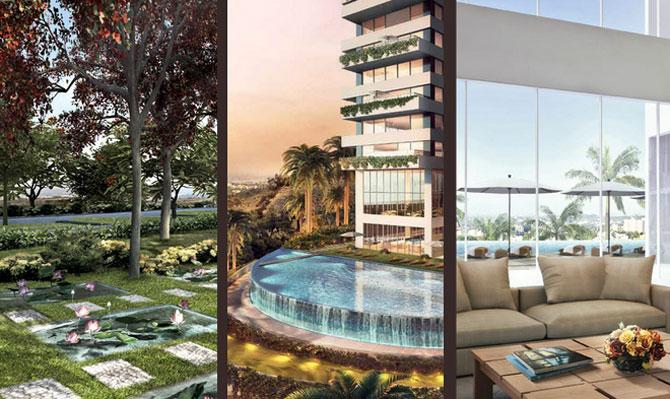 This time, besides the luxury project, it also launched an affordable housing project in Boisar, Mumbai, relying exclusively on the online medium. The prices of apartments here start at Rs 16 lakh (Rs 1.6 million). The booking amount in this project is Rs 20,000.
"The online medium contributed 30 per cent to the overall sales this year," says Brotin Banerjee, the company's managing director and CEO. In 2013, its contribution was miniscule. "Online will emerge as a strong medium in the near future and will be a preferred route for buying real estate," says Banerjee.
Citing industry estimates from ComScore, a Google spokesperson says about 5.5 million users are looking for real estate online in India. And if one takes into account mobile Internet users, then the number would go up to 10-11 million, he says. According to Google India, the maximum Internet searches for real estate are from Delhi, Gurgaon, Noida (national capital region), Mumbai, Pune, Bengaluru and Hyderabad.
Joining the bandwagon

As a result, the number of developers offering projects online has gone up significantly. As many as 30-40 developers, realty portals and associated institutions went online at the Google shopping festival this time. Among them were Puravankara, Brigade Group, Mahindra Lifespaces, Artha, Colliers International, VBHC, Ashiana, Godrej Properties, HDFC Realty, Makaan.com, 99acres, Magicbricks, Commonfloor.com, RealtyCompass and PropTiger. At least 300-400 schemes or offers were on during the festival on various portals.
Experts say it will take some years before the trend of buying property online becomes as common as buying clothes, electronics or books. But developers are upbeat after the response they received at the Google festival.
Banerjee says the Indian consumer is opening up to the idea of buying products which were not traditionally sold online, such as real estate and cars. "E-commerce is no longer limited to apparel, gadgets and white goods. Consumers are even buying houses over the Internet. We are in the process of changing the way real estate has been sold," he says. "We expect online to emerge as one of the fastest growing channels for real estate sales. We are aiming to create new and innovative ways to reach the target audience."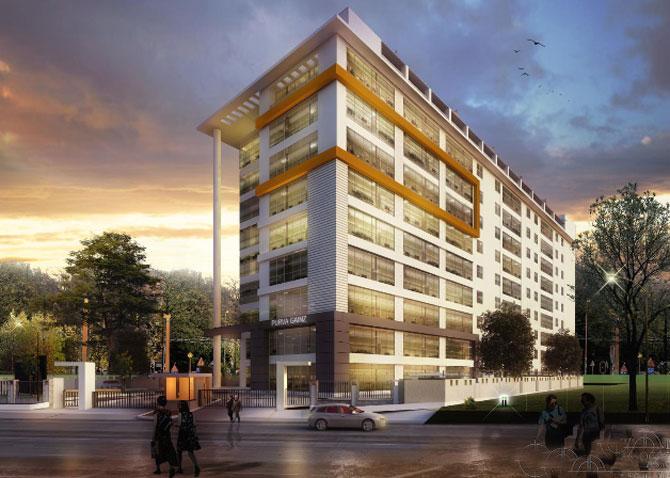 Besides Tata Housing, Bengaluru-based Puravankara (above) and its subsidiary, Provident, also elicited encouraging response at the Google festival this year. The company says it received over 5,000 enquiries and online bookings for 507 homes across both its brands. It had booked over 125 homes in less than 12 hours of the Google festival offer going live. The inventory made available under the Google festival plan was around 200 units - 100 each for Puravankara and Provident. But it was oversubscribed by 2.5 times. It has now decided to allocate final units to customers on a first-come-first-serve basis.
Ashish Puravankara, joint managing director of Puravankara Projects, says, "While our online booking platform will expand our business exponentially, we will continue to invest in the on-ground, in-person experience as well."
Through the online medium, Tata Housing has so far sold over 700 units with a value of about Rs 400 crore. This excludes sales at the Google festival this year. The company has been selling one house every two days online. It has also entered into an exclusive arrangement for selling homes on Snapdeal.com.
Stepping up their plans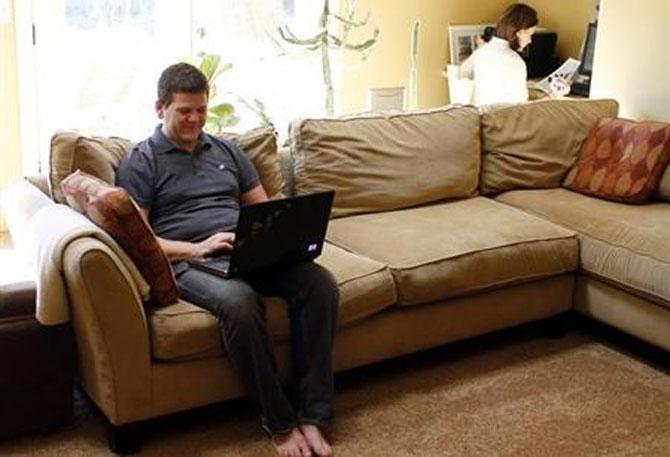 For the last few years, online advertising has been gaining prominence in Puravankara's marketing budget and contributes to around 70 per cent of the enquiries it receives. Even Tata Housing sees 70 per cent of its customers coming through the online medium.
Online has also emerged as a more effective way of targeting non-resident Indians and high networth individuals. According to a Google study, over the past four years in India, real estate transactions worth $43 billion have been influenced by research done on the Internet.
However, real estate is still not the most searched vertical on Google, though these searches are on the rise even among users from smaller cities. And though the share of the online property business in the overall realty market is still minuscule, it is expected to grow 20-25 per cent in the next couple of years.
Apart from leading property portals, there has been a surge in the number of start-ups in this space such as Commonfloor.com, Housing .com, Grabhouse and PropTiger. These portals are increasingly becoming tools for conducting research on buying, selling and leasing residential or commercial properties with a more focused approach and better after-sales services. They also help buyers in every process of the transaction, right from selecting a property to its documentation and registration, and offering legal advice.
What's interesting is that even as the real estate industry is facing a slowdown, with its inventory piling up and new launches on the decline, the online medium is gaining pace.
Photographs, courtesy: The Cascades and Puravankara