As the economy rebounds, end-user sentiment is likely to spur growth in the real estate sector and tier-II cities are likely to outshine the metropolitan ones, notes Priya Nair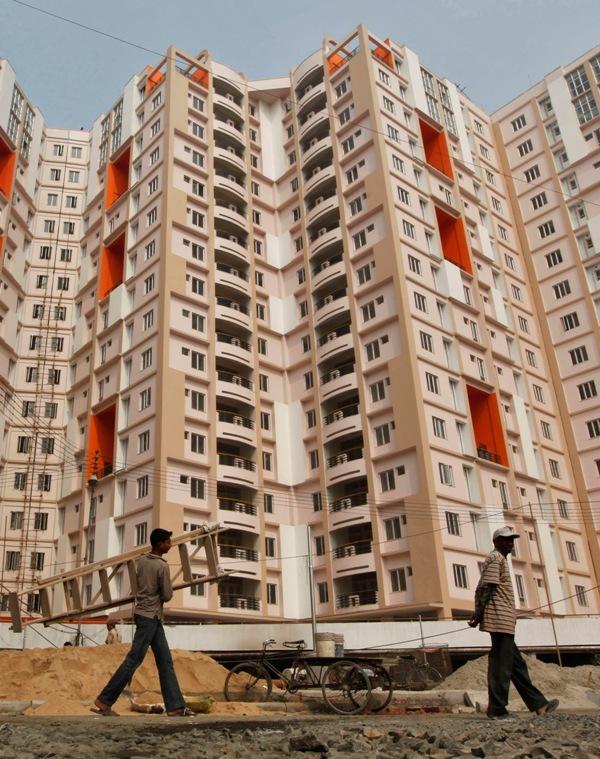 Capital appreciation will happen in a place where there is less supply and that is why tier-II cities have more potential. Photograph: Reuters
There are good reasons, such as lower costs and better quality of life, for companies and individuals moving to places beyond the metros.

So, property prices will appreciate.

Anand Kishore (name changed), a senior employee with a Chennai-based information technology company, was considering investing in real estate.

Instead of a second flat in Chennai, his bank's relationship manager advised him to invest in a flat in Coimbatore.

Although Kishore was hesitant, he agreed after his RM explained that Coimbatore would give more capital appreciation in property values than Chennai.

It was a quickly developing hub for the IT and automobile sectors.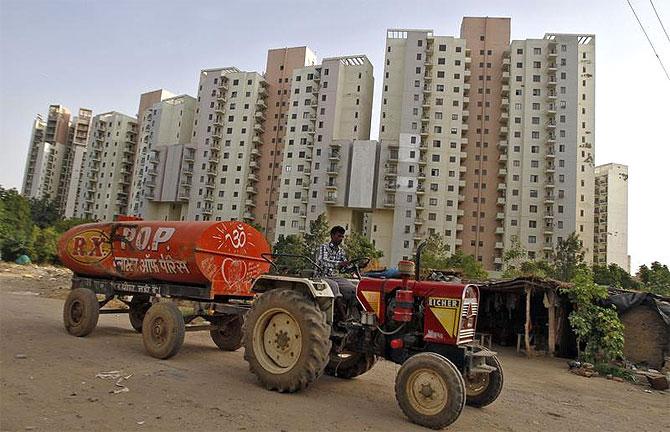 There are good reasons, such as lower costs and better quality of life, for companies and individuals moving to places beyond the metros. Photograph: Reuters
As the economy rebounds, investor and end-user sentiment is likely to spur growth in the real estate sector and tier-II cities are likely to outshine the metropolitan ones, says Amit Bhatia, head, assets & business banking for private & business clients, Deutsche Bank.

Some of the reasons for growth in these cities are:
Increased economic activity: Growth in sectors such as IT and IT-enabled services, manufacturing, financial services and consumer goods have resulted in consistently increasing demand for commercial real estate space.
Multiplier effect of growth: Due to this, residential real estate is growing consistently, too. Physical infrastructure is steadily improving. So are social infrastructure such as public amenities, basic health care and security
Lower real estate costs: Land, employee and operating costs are much lower, due to which foreign companies setting up operations are choosing tier-II cities.
Cheaper cost of living and better quality of life: Due to the better quality of life, climate and more green space in these cities, there is rising interest from non-resident Indians and retirees
"An analysis of the National Housing Bank's Residex shows from 2007 to now, almost all tier-II cities have seen their residential property prices appreciate by 45-120 per cent.
"In the same period, tier-I cities have displayed mixed trends, some even showing a negative one,'' says Bhatia.

Capital appreciation will happen in a place where there is less supply and that is why tier-II cities have more potential, says Sanjay Dutt, executive managing director, South Asia, at Cushman & Wakefield.

We look at some tier-II cities that will see good growth in real estate over the next three to four years.

Ahmedabad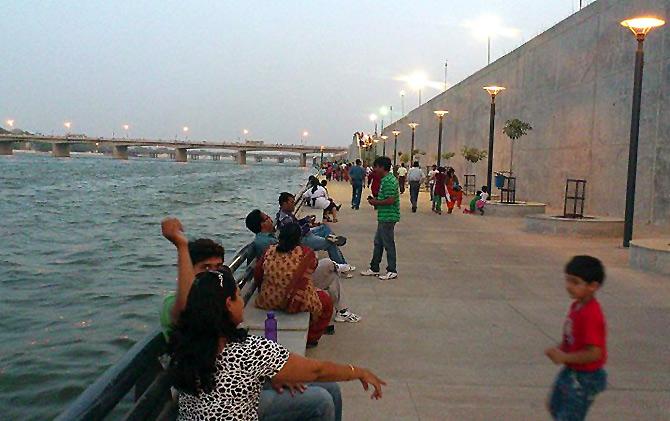 The City of Ahmedabad. Photograph: Manjil Purohit/Wikimedia Commons
With improved infrastructure, many new manufacturers of automobiles, engineering and instruments have established in Ahmedabad.
Existing industries have been expanding their units, especially in areas such as Sanand and Changodar. Developers are also offering small-size affordable dwellings in the outskirts.

According to Santosh Kumar, operations head and national director, JLL India, since Gujarat is part of the Delhi-Mumbai Industrial Corridor, Ahmedabad will be an important link in this.
The Gujarat International Finance Tech City, coming up 20 km from here, is another boost for real estate values.

"Overall, Ahmedabad is expected to create more jobs, attract investment and ultimately generate greater housing needs" he says.

However, according to Dutt, while the infrastructure is good, capital appreciation might not be much, due to over-supply.
Infrastructure like good roads and the Bus Rapid Transit System have improved the quality of life.
Yet, supply is high. It is a good option, though, if you want to set up a business, as costs are lower.

Property rates start at Rs 2,500/sq ft and can go as high as Rs 12,500/sq ft for luxury projects in prime locations.

Jaipur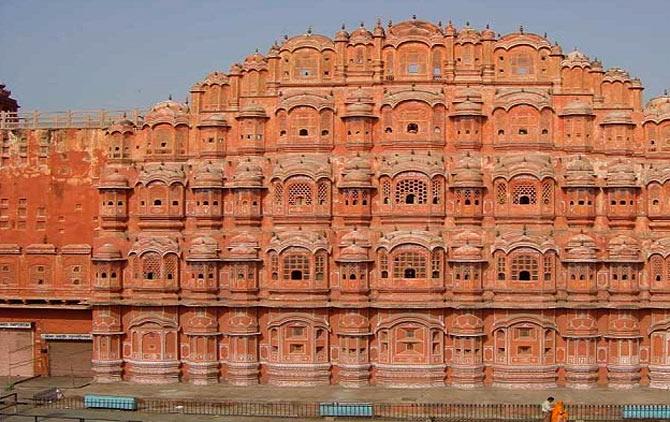 Hawa Mahal, Jaipur. Photograph: Bracknell/Wikimedia Commons
Jaipur is also part of the DMIC.
This and its attraction as a tourist spot makes it one of the fastest emerging cities.
The introduction of a metro rail network joining several parts of the city will majorly enhance its transportation system in the next three years.
The commercial run of phase-I is expected to start this year and phase-II (north-south corridor) will be functional by 2017.

There is a surge in organised retail development in areas such as Malviya Nagar, Tonk Road, Ajmer Road, Vaishali Nagar and Mansarovar.

Announcement of the metro rail has triggered infrastructure development and property prices are expected to witness an upward surge in the next few years.
It will have an edge over the National Capital Region market as it is comparatively peaceful, less populated and less polluted.
Prices are Rs 2,500-9,000/sq ft, depending on project and location.

Chandigarh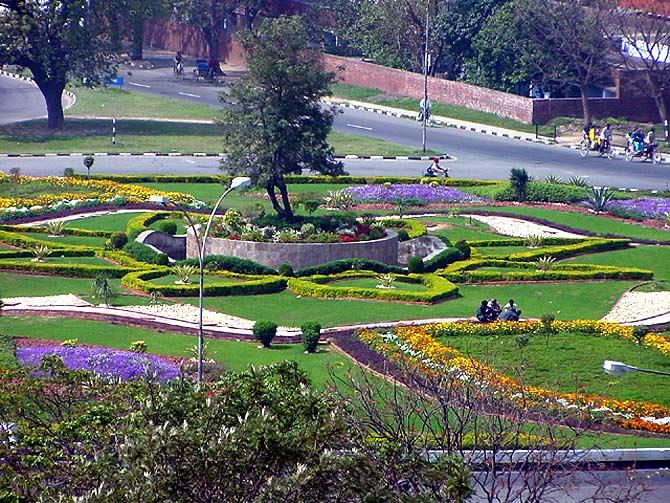 A garden in Chandigarh. Photograph: Courtesy, Chandigarh Tourism
Chandigarh and its adjoining areas are fast developing as an alternative to the NCR for the IT sector. Thanks to the high literacy rates and that is a planned city, the quality of life is good.
An international airport and a Special Economic Zone at nearby Mohali are other reasons why property prices will appreciate.
The growth corridors in this region are Panchkula, Zirakpur and Mohali.
"Residential rates at Chandigarh have gone through the roof. Since it a planned city, conceived on certain density specifications, development is restricted.
This makes available housing options very valuable,'' says Kumar of JLL.

Prices are Rs 2,500-3,400/sq ft in the mid-segments to Rs 4,000-6,700/sq ft in the high-end ones. Panchkula, for instance, has generated a lot of interest among investors looking for holiday homes, due to its scenic beauty.
It is also a strongly emerging retirement destination.

Kochi


Kochi. Photograph: Sanif/Wikimedia Commons
While Kochi has been a popular tourist destination, it is now also developing as a hub for IT.
The promoters of Dubai Knowledge City are developing Smart City here.
There have been initiatives to channelise traffic and improve connectivity, such as the Mobility Hub at Vytilla. It also has good international air connectivity.
Since it is a port and a trading hub for agro-based commodities, it is perhaps the only non-capital city where the government is implementing a metro rail.
Thanks to the naval base, it has a cosmopolitan crowd.

Some of the areas seeing a realty boom in and around are Kakkanad, Palarivattom, Vytilla, Edappally and Kadavanthra.
Affordable housing projects now account for about 60 per cent of the total housing development in the city.
The soaring land prices have made it difficult to own or build independent houses. Residential prices are in the range of Rs 7,000-12,000/sq ft in Marine Drive, the most expensive.
In other areas, prices are Rs 3,000-4,500 and Rs 6,000-8,000/sq ft.

Coimbatore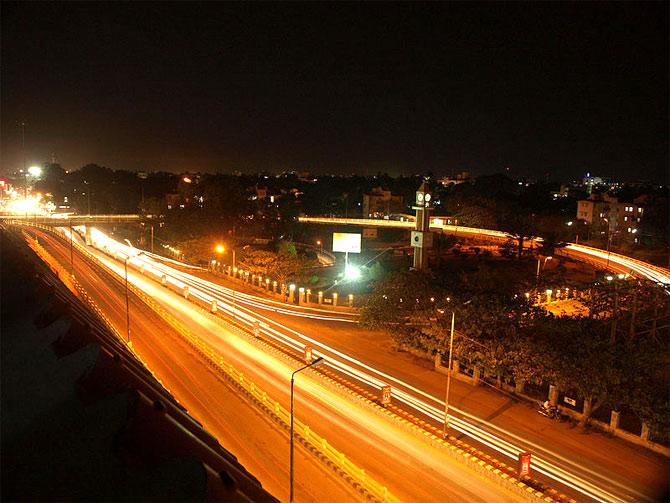 Coimbatore. Photograph: Faheem9333/Wikimedia Commons
Coimbatore is a major industrial centre in Tamil Nadu, after Chennai. Incentives given to IT companies by the state government have seen it gain momentum as a preferred destination for IT/ITeS.
Apart from demand from professionals working in the IT sector, the city is also emerging as a popular retirement destination.

The property market has witnessed an upward trend in demand for residential units, especially in areas such as R S Puram, Avinashi Road and Race Course.
There is demand for smaller apartments from professionals and for villa and row houses from NRIs and retirees.
Prices for a multi-storey apartment in Avinashi Road could cost anything between Rs 4,000-5,500/sq ft.
In localities such as R S Puram and Race Course, property prices are Rs 6,000-10,500/sq ft.

Factors in investing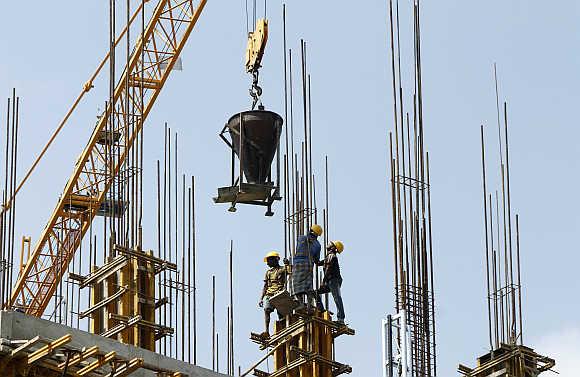 Labourers work at the construction site of a commercial complex in Chennai. Photograph: Babu/Reuters
While the risk factor in these locations is relatively less, as appreciation seems driven by fundamentals, the investment horizon needs to be a longer one, with a minimum of five years.
One should look at growth drivers such as infrastructure, good location of the property, appreciation record of that catchment or city and the future supply position.

"A low entry point is essential to avail of maximum return on investment,'' says Kumar.

Since understanding the local dynamics is essential, it can be difficult for an outsider to invest in these places. It is, therefore, useful to have a family member or friend based in that city.

Commercial vs residential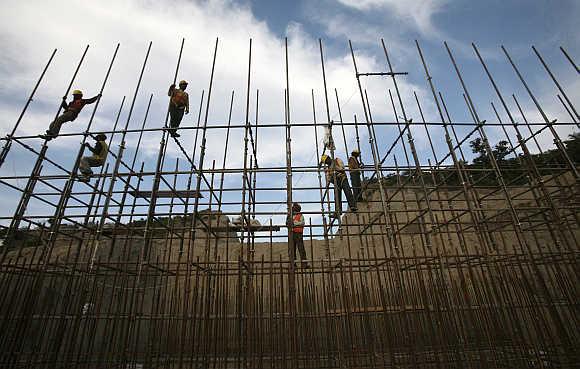 Workers fasten iron rods together at a construction site in Jammu. Photograph: Mukesh Gupta/Reuters
Investing in residential property is a safer bet than commercial property, since the demand will always be higher for the former.
Also, investing in commercial property requires huge investment. While developers might be building huge office spaces, they might not find too many takers if these are not located in prime areas like an IT park, says Dutt.

Should you invest?

Investors with a long-term perspective and looking for diversification can explore opportunities in the growth of these cities.
Given the favourable factors, this is the right time to invest in these, when the rates are still competitive and there is scope for appreciation, says Bhatia of Deutsche Bank.

Over the next year, returns from some locations could cross 10 per cent. "If the places fall along some industrial corridor or smart city, the prices will pick up due to speculative reasons,'' says Dutt of Cushman & Wakefield.