Prime highlights of SBI's latest edition of its Ecowrap on India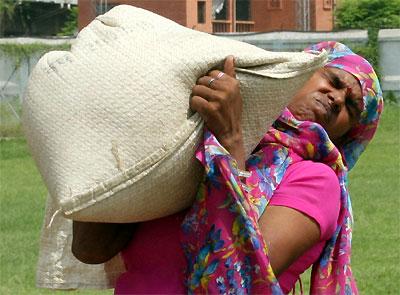 The State Bank of India (SBI) in the latest edition of its Ecowrap, has made some interesting observations on the monsoon, bond yields, corporate outlook and Inflation targeting.
SBI notes...
SBI trend analysis since 1950 shows that if June rainfall is above normal, there is a 65 per cent probability of adequate monsoon for the entire monsoon session.
CPI for the Month of May'15 contracted to -0.41 per cent (-0.25 per cent in Apr'15) indicating continuing margin strain in the first quarter of FY 16.
Sectors like alcoholic beverage, stock broking, cement products and logistics have firmed up, while sectors like ship building, telecom, mining and minerals, crude oil, capital goods, steel etc. are witnessing margin pressures in FY15. Out of 71 sectors, 60 per cent i.e. 43 sectors have shown decline in profit after tax (PAT) margin for FY15.
Results of an SBI study shows, in the last one year, 8 Indian cities have seen their prices converge to national mean (5 per cent) as against none one year back.
These results are particularly important for the policymakers as far as inflation targeting for India's monetary policy is concerned as it shows there is now evidence of better monetary transmission, with prices across more states converging to national mean.
SBI also believes CPI trajectory will be benign and will be lower than Reserve Bank of India projections at around 6.5 per cent (Mar'16). Aug'15 CPI will be sub 4 per cent (at 3.5 per cent-3.6 per cent), while FY16 March could be around 5.6 per cent-5.7 per cent.