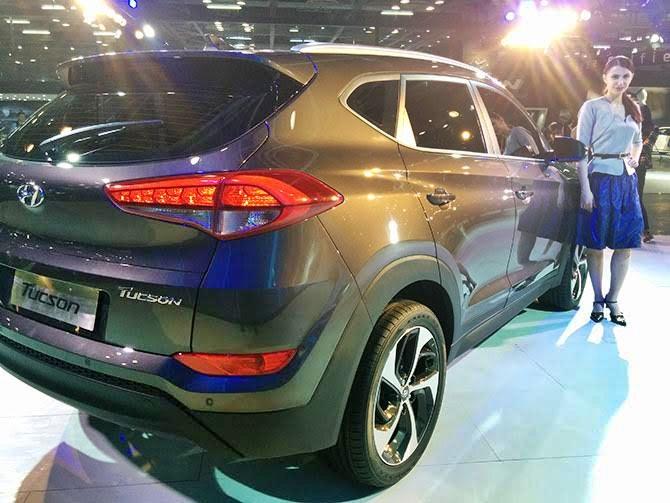 IMAGE: Hyundai Tucson. Photograph: Rajesh Karkera/Rediff.com
Keen to increase its market share, the Korean auto major is pushing deeper into the hinterland and hard-selling its brand to young buyers
There is an interesting story about how Hyundai built the Santro brand in India. In 1999, the car was launched with Bollywood star Shah Rukh Khan as brand ambassador.
Despite high decibel advertising and being affordably priced (starting at Rs 299,000) with comparable, if not better, engine power and seating space than competing models, Maruti 800 and Daewoo's Matiz, the Santro did not find too many buyers.
Worse, it found itself bonnet deep in crisis.
During the floods in Kolkata, soon after the launch, the roads were strewn with stalled Santros, with engines filled up with water.
Any other brand might have pulled out of the country or, at least, changed its name.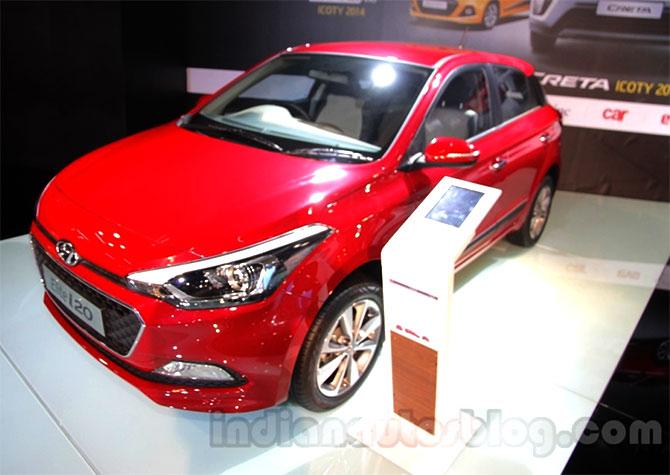 IMAGE: Hyundai i20. Photograph: Kind courtesy, indianautosblog
But Hyundai stayed put. It shipped out spare parts and a large group of engineers to Kolkata and the cars were back on the road in no time.
It gained the confidence of car owners and a few months later, when it relaunched a redesigned Santro, the car was a runaway success.
Santro beat several big brands and earned itself a place behind long-time market leader and arch rival, Maruti Suzuki.
In January 2000, Santro overtook Zen for the first time and in November, the same year, Hyundai rolled out 150,000 cars.
The Santro was phased out in 2014 after 16 years and was one of the longest-running models on Indian roads.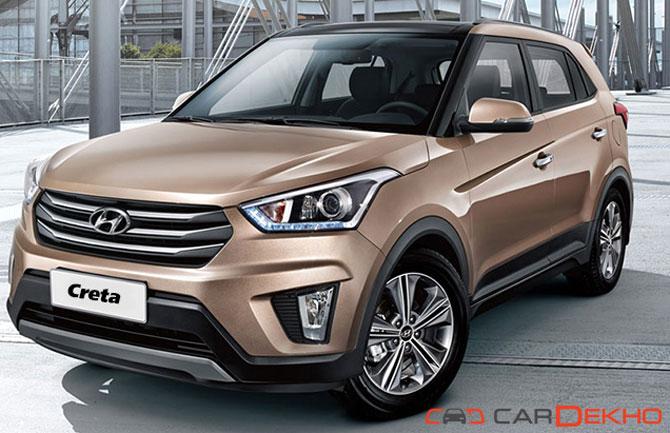 IMAGE: Hyundai Creta. Photograph: Kind courtesy, CarDekho

It is this tenacity that Hyundai is now drawing on, to push its brands more aggressively in the Indian market.
The company wants to increase its market share from 17.6 per cent. Maruti currently has 46.8 per cent share (FY16 -- till February).
To do that, Hyundai has trained its sights on small towns and the young.
"We have been a trend setter and will continue to do so, aided by technology and design strength," said YK Koo, managing director and chief executive officer of Hyundai Motor India.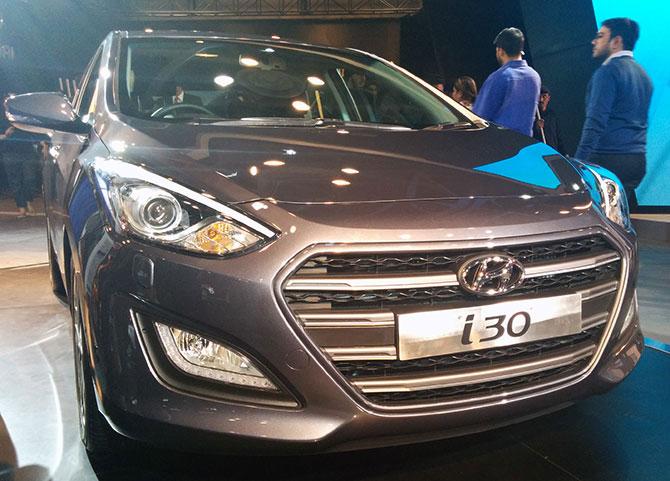 IMAGE: Hyundai i30. Photograph: Rajesh Karkera/Rediff.com
One of the thrust areas is the rural market, says Koo.
Currently, rural contributes around 15 per cent of Hyundai's sales, which the company hopes to increase to 20 per cent.
Besides expanding rural sales outlets, Hyundai plans to upgrade some of the existing dealerships and is betting on digital outlets. Hyundai is banking on Eon, i10 and Xcent in rural markets.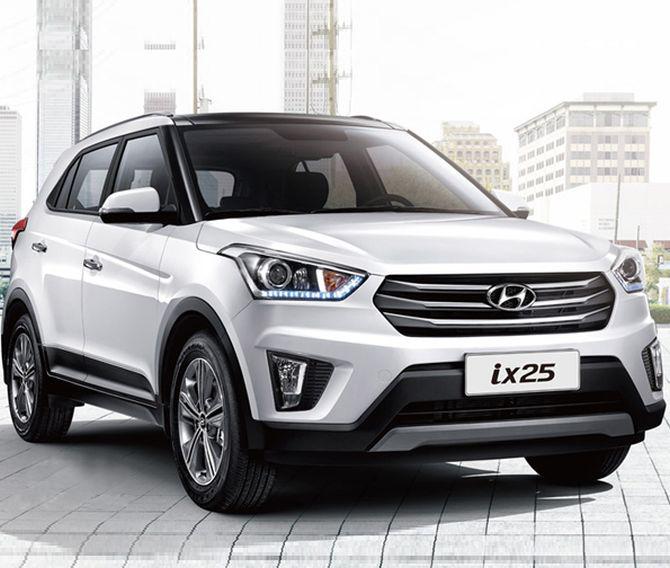 IMAGE: Hyundai ix25. Photograph: Kind courtesy, cardekho

The company is also focusing on the youth.
"It is our continuous endeavour to connect with youth through new marketing activities and evolve as a youthful and exciting brand," said Koo (see A musical ride).
While Hyundai is going all out to gain market shares, the undisputed leader currently is Maruti.
Its production capacity is almost three times that of Hyundai. But, Hyundai says it will flood the market with its brands and leave no community of buyers untargeted.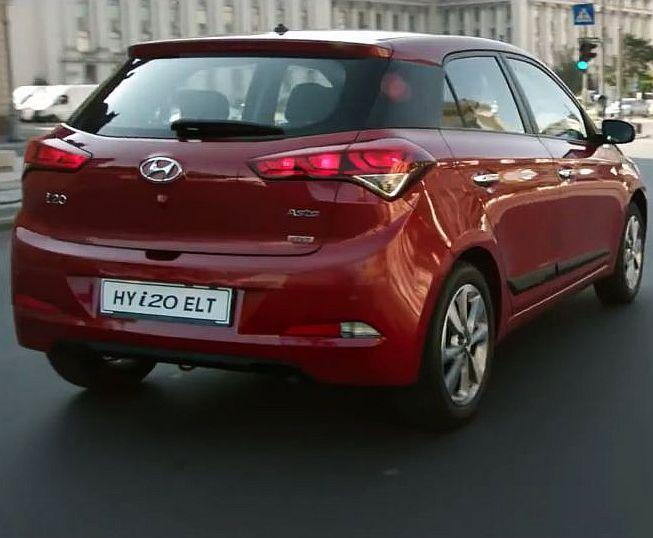 IMAGE: Hyundai Elite i20. Photograph: Kind courtesy, Hyundai

Today, it has 10 auto brands on the road in India and Koo says that the Grand i10 (2014), Elite i20 (2015) and Creta (2016), are all category leaders.
Creta, a sports utility vehicle launched in 2015, recorded 100,000 bookings within eight months of launch and its waiting period is around four months, which Hyundai plans to cut this down by half.
"We have to prepare for the next 20 years and need to develop a vision," said Koo.
Hyundai hopes to increase its market share by one per cent every year and is also keen to be seen as a good place to work.
It wants to put the labour issues it faced a few years ago behind and increase the localisation component.