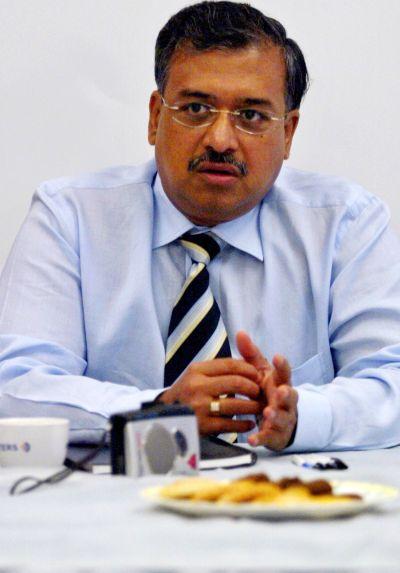 Image: Sun Pharmaceuticals' MD and chairman, Dilip Shanghvi.
Photograph: Adeel Halim/Reuters
Sun Pharma's Dilip Shanghvi on Wednesday toppled Reliance Industries chief Mukesh Ambani as India's richest person, with the shares of Sun Pharma and Sun Pharma Advanced Research Company, or Sparc (Sun Pharma's research and development arm), closing at record highs.
At current prices, Shanghvi is valued at Rs 1.39 lakh crore ($22.4 billion), while Ambani is worth Rs 1.38 lakh crore ($22.2 billion).
Shanghvi's value will be higher if Sun's Suzlon Energy and Ranbaxy acquisitions are factored in.

However, as the deals are yet to be closed, Shanghvi's holdings in these entities, valued at about Rs 22,000 crore (Rs 220 billion), haven't been considered.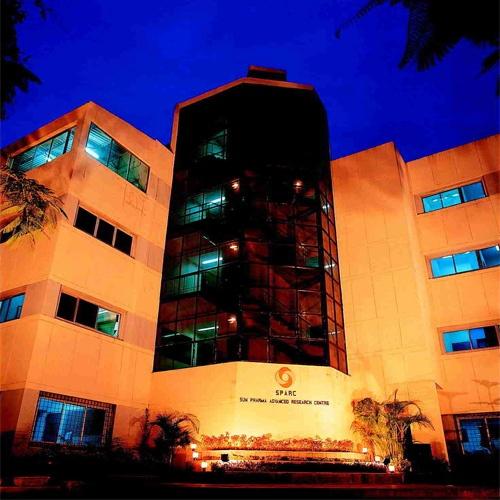 Image: Mcap of Sparc is about Rs 10,200 crore. Photograph, courtesy: Sun Pharma
In the past year, Shanghvi, the founder and managing director of India's largest drug maker, has seen his wealth rise 65 per cent, while the valuation of Mukesh Ambani, India's richest for the past eight years, has increased only 11 per cent.
On Wednesday, the Sun Pharma and Sparc stocks rose 6.6 per cent and 4.6 per cent, respectively, with the company securing a nod for an antiepileptic drug from the US drug regulator. The Reliance Industries stock lost 1.63 per cent.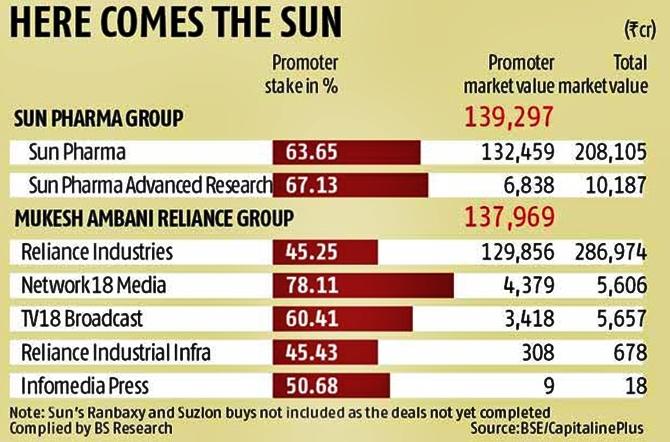 Sun Pharma's market capitalisation stands at Rs 2.08 lakh crore, while that of Sparc is about Rs 10,200 crore (Rs 102 billion); Reliance Industries' market value is Rs 2.86 lakh crore.

The promoter holding in Sun Pharma is valued at Rs 1.32 lakh crore, while that in Reliance Industries is worth Rs 1.30 lakh crore.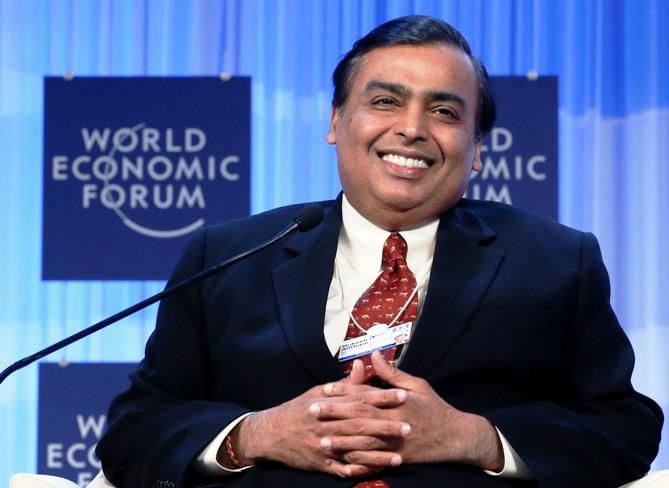 Image: Reliance Industries' market value is Rs 2.86 lakh crore. Photograph: Reuters
Apart of Reliance Industries, the Mukesh Ambani group has holdings in four other listed entities - Reliance Industrial Infrastructure, Infomedia Press, TV18 Broadcast and Network18 Media.

The combined value of Ambani's stake in these companies stands at Rs 8,100 crore (Rs 81 billion).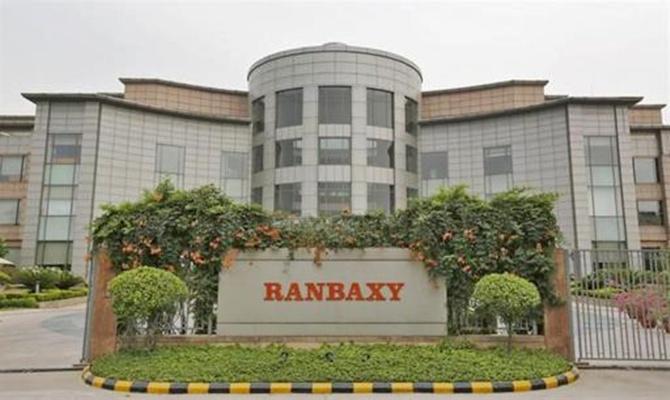 Photograph: Adnan Abidi/Reuters
The Sun Pharma group's market value in Ranbaxy Laboratories is valued at Rs 21,048 crore (Rs 210.48 billion), while its 23 per cent stake in Suzlon is worth Rs 2,055 crore (Rs 20.55 billion).

Last year, the drug marker had acquired rival firm Ranbaxy in an all-share deal. Recently, Sun Pharma founders had announced they were acquiring 23 per cent stake in wind turbine maker Suzlon.