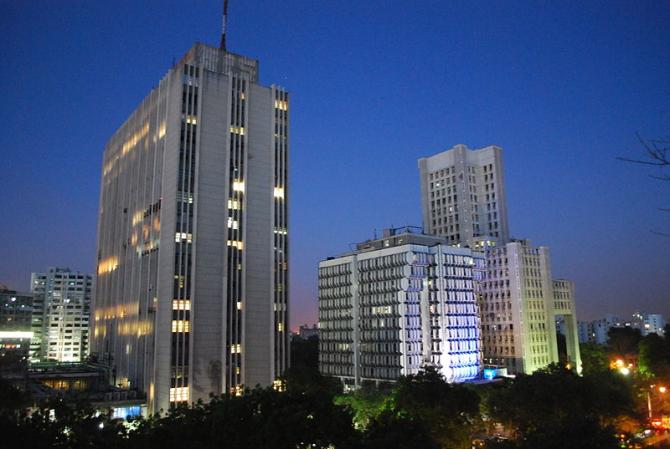 Image: Connaught Place, New Delhi. Photograph: Courtesy, Rohit Rath/Wikimedia Commons
Connaught Place in the Capital city has become the world's sixth most costliest office destination, moving up two positions from eighth rank earlier, property consultant CBRE said on Tuesday.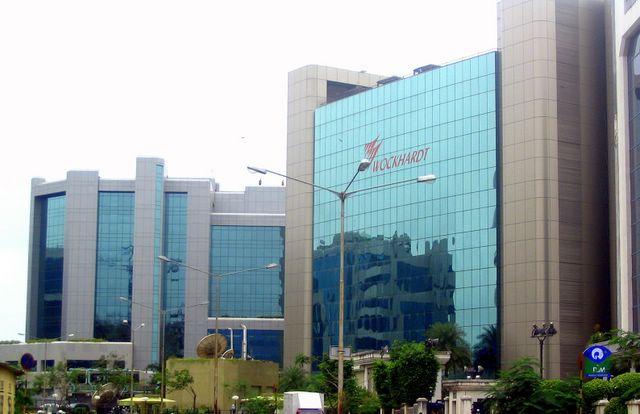 Image: Wockhardt Hospital at Bandra-Kurla Complex. Photograph: Courtesy, Wikimedia Commons
Bandra-Kurla Complex (BKC) in Mumbai remained at 16th rank and Nariman Point at 32nd in the list of Top 50 rankings for global prime office properties.
"At nearly $160 per sq ft per annum (occupancy costs), Delhi's Central Business District (CBD) of Connaught Place was ranked as the sixth most expensive prime office market in the world," CBRE said in a statement.
In the previous list released in June, Connaught Place was ranked 8th. Occupancy costs represents rent, plus local taxes and service charges.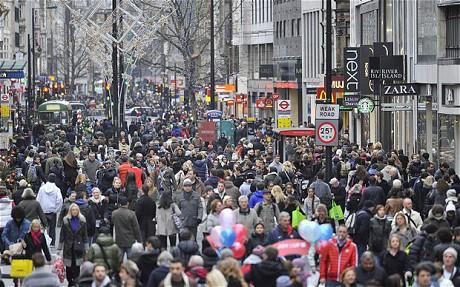 The Christmas crowds in London's West End. Photograph: Toby Melville/Reuters
London's West End remained the world's highest-priced office market, with annual prime occupancy costs of $274 per sq ft per year.
Commenting on the report, CBRE South Asia Chairman & MD Anshuman Magazine said: "Although New Delhi's Connaught Place moved up two places to the sixth spot on the global top 10 rankings over Q1 2014, annual occupancy costs here remained stable because of Rupee appreciation since the first quarter".
The national capital has seen a strong leasing environment amid limited availability and shortage of new corporate real estate spaces, he said, adding that office occupiers from the financial services and media sectors dominated commercial space transactions during the year.
"Connaught Place remains a highly sought after destination for corporate office occupiers, because of its central location and connectivity to the rest of the city," CBRE said.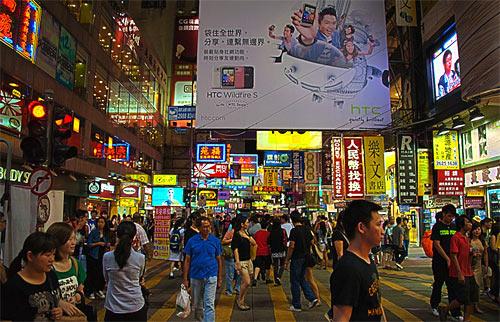 Image: Hong Kong city. Photograph: Courtesy, Chensiyuan/Wikimedia Commons.
Hong Kong (Central) ranked second ranked second in the list
During the review period, annual office occupancy costs in Gurgaon remained stable, while that of Nariman Point dropped by about 2 per cent and BKC by about 6 per cent.
Bangalore's Central Business District, which saw a nearly 9 per cent drop, was among the top five global prime office markets to witness a decrease in yearly occupancy costs.
CBRE tracks occupancy costs for prime office space in 126 markets around the globe.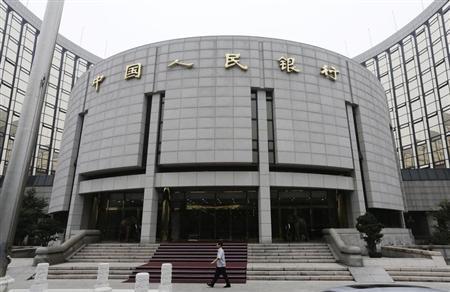 A staff member walks in front of the headquarters of the People's Bank of China (PBOC), the central bank, in Beijing. Photograph: Jason Lee/Reuters
Beijing's (Finance Street), Beijing's Central Business District (CBD) and Moscow.
The latest survey provides data on office rents and occupancy costs as of September 30, 2014.
Of the top 50 'most expensive' markets, 20 were in EMEA, 20 were in Asia Pacific and 10 were in the Americas.