The IMD has fancy weather-monitoring radars in the name of providing better forecasts, but their findings hardly help the farmers, explains Shreekant Sambrani.
I make two assertions with complete certainty about that most uncertain phenomenon, the monsoon. Is the farmer concerned about it?

Hell, yes, he is. Tribal memories from millennia past make him wary of all rainy seasons, not just the coming one. And does he trust the India Meteorological Department (IMD) forecasts? Don't make me laugh, he will quip!
The south-west monsoon visits India every year and provides most of its precipitation. It behaves well, mostly.

The IMD, too, prepares its forecasts every year with targets and range so wide - total rainfall for 122 days averaged over a land mass of over three million sq km, with a plus or minus nine per cent reliability - as to seldom go wrong.

Policymakers routinely lament India's dependence on monsoons and renew their commitment to reduce this vulnerability. And I write on these issues. These things do not change.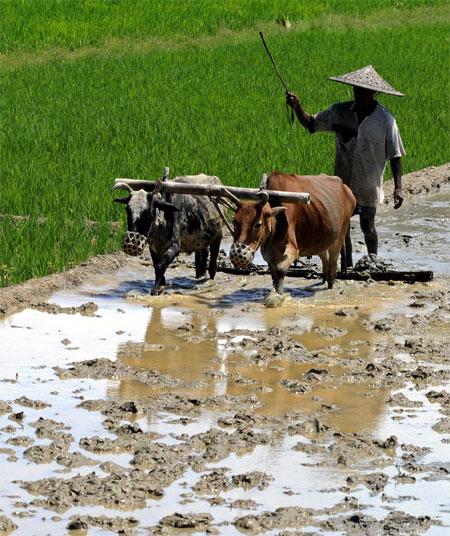 Image: IMD's forecasts are of no use to farmers. Photograph: Reuters
What changed this year is that rain worries appeared early and penetrated deeper into public consciousness, primarily because the dire official forecast of a below-normal monsoon, now revised down to deficient (more than 10 per cent lower than the long-term average) has come in the time of mounting distress of the farm economy.

The Sensex reacted to announcements from Mint Street and Mausam Bhawan with equal alacrity. Experts from other domains wrote with ease about the coming battle between the good Indian Ocean Dipole and that horrible tyke, El Niño, with the same verve evident in comments on the political arena.

Politicians, albeit new ones, did their time-honoured bit: Radha Mohan Singh, the agriculture minister, was ready with contingency plans of supplying more seeds with a subsidy, continuing diesel subsidy and priority in power supply, much as Sharad Pawar was in 2009. Arun Jaitley tried to talk down the possible drought, much as Manmohan Singh did in 2009.
Where does that get us? Not very far, I am afraid. Let us look at the main concerns.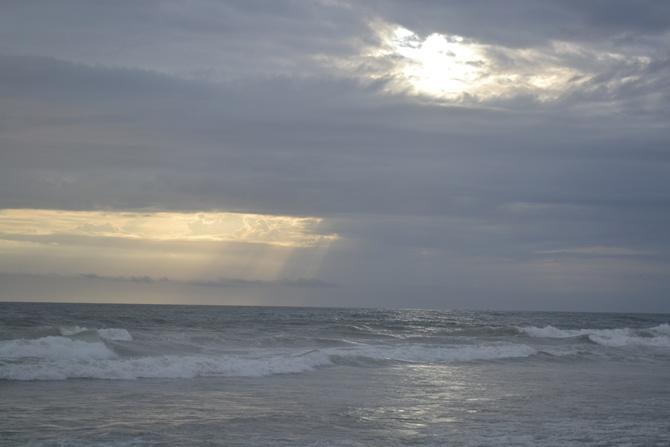 Forecasting: The IMD has obtained resources for supercomputers and fancy weather-monitoring radars in the name of providing better forecasts for farmers.

It issues periodic, self-congratulatory statements about its advanced methodology; however, these are in the nature of saying the operation was successful, but the patient died.

The IMD does not quite understand what the patient needs: how many rainy days he is likely to face in, say, the next fortnight. The season-long rainfall is of little use to him, since most of it runs off!
The IMD can do this. If it could correctly predict one week in advance that monsoon would break over Kerala on June 5 (which means two or more days of at least 2.5 mm of rain), it could certainly tell the soyabean farmer in Sehore in Madhya Pradesh at least a few days in advance whether he should expect rains by June 15, thus helping him plan his sowing.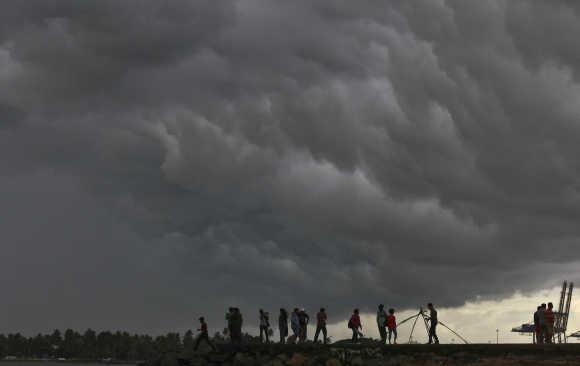 Image: IMD does not understand what the farmers want. Photograph: Reuters
Its district-wise forecasts are statements such as cloudy skies with chance of rain/thunderstorm, which rarely change.
Perhaps it is best to leave the IMD and its bosses to their own devices, wishfully dreaming of postings in the World Meteorological Organisation through their ivory tower exercises.

I had pointed out in these columns a practical, cost-efficient way of providing the information farmers need ("Do we really need IMD?").
It comprised nothing more than district-level dedicated computers with broadband connections supervised by a designated agriculture official, who could be quickly trained to monitor satellite pictures and rain data to make reasonably reliable two-week forecasts for the district. The cost would be a fraction of the IMD recurring budget.
The government, as expected, paid no heed. But perhaps Narendra Modi, who is justifiably proud of India's achievement of sending Mangalyaan to Mars at a per-km cost less than that of an auto rickshaw, and his sensible minister of earth sciences, Harsh Vardhan, would be interested in this eminently practical and economic suggestion.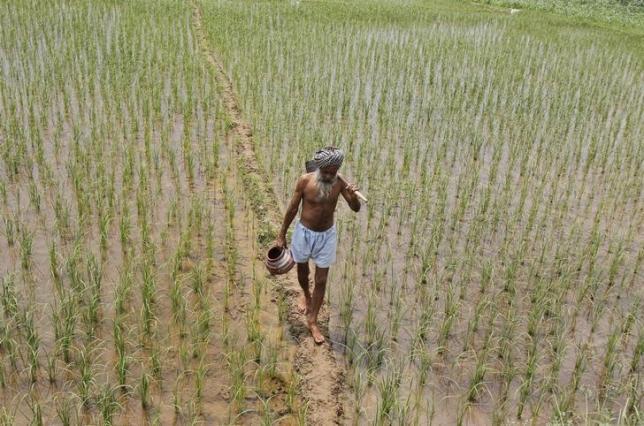 Image: Most Indian agriculture can never be invulnerable to monsoon vagaries. Photograph: Reuters
Contingency plans: These are tried and tried again, but seldom work. What needs to be realised is that after July 1, no sensible farmer would invest in a major rainfed crop, because he is worried about the dry period at its maturity. He would be lucky if he gets fodder from plantings after July 15.
Most Indian agriculture can never be invulnerable to monsoon vagaries. That must be factored into our official thinking.

The real contingency plan is to accelerate the development of varieties, especially of dals, that withstand prolonged moisture-stress, using genetic modification if needed. Many of these are already in the laboratories.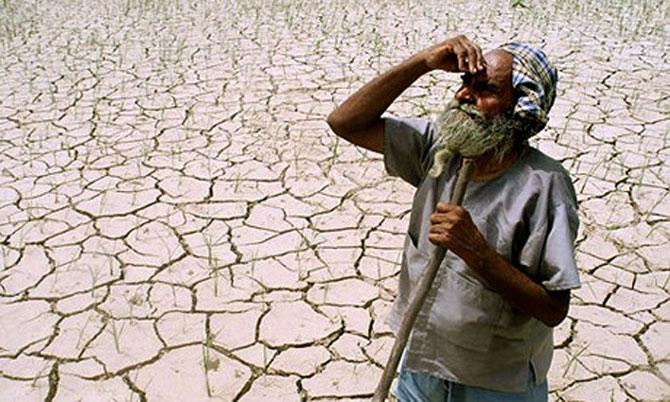 Can we not hasten their field trials? Other, more expensive, palliatives, such as subsidies for all and sundry items, may not even be necessary.
The motives of leading politicians' pronouncements allaying drought fears may be noble, but they bring little cheer to the worst-affected party, the farmer. The government needs to realise that income generation from agriculture is never a side issue but the prime motive of the farmer's decision-making.
It must address this problem by redesigning crop insurance to cover loss of income, not just the cost of cultivation. Mr Modi's inclusive approach to banking must now be extended to crop insurance as well.
Our collective thinking on monsoons and what they portend for more than half of India needs clarity and simplification at all levels. If readers thought I misspelt the second word of the title of this column (Monsoon mystics), they would not be entirely wrong!