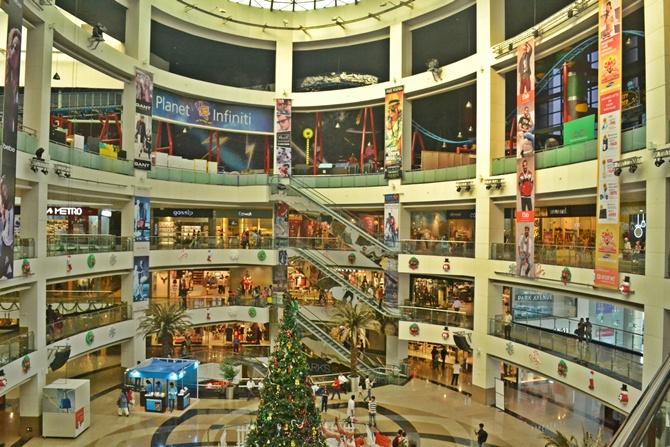 Malls, retail stores are being hit by online sales and are struggling this festive season.
Just days after the October 6 'Big Billion Day' sale hosted by e-commerce company Flipkart , followed by American biggie Amazon's week-long dhamaka up to this Thursday, the online buzz is getting louder even across physical stores and malls ahead of Diwali, the peak spending season in India.
Business Standard reporters checked prominent shopping destinations in Delhi and the National Capital Region, Mumbai, Kolkata, Bangalore and Chennai to assess shoppers' mood and how physical retail was responding to the deep discounts offered by their online rivals.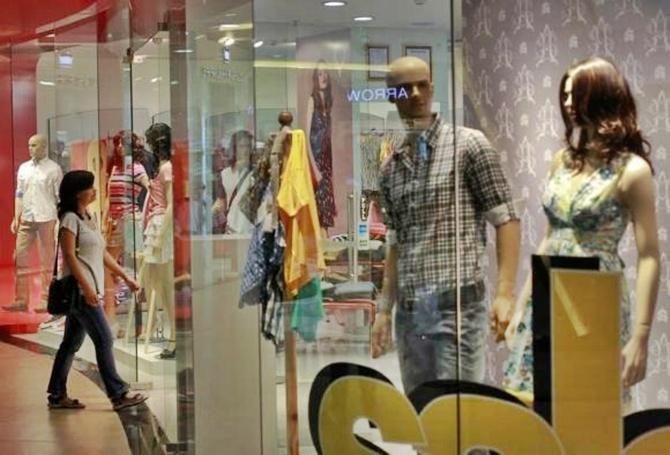 Image: A woman enters a retail store inside a shopping mall in Mumbai. Photograph: Danish Siddiqui/Reuters
There are still some days for Diwali and e-commerce is only two to three per cent of the country's total retail scene. However, the online disruption is out in the open, as this multi-city check showed.
Brick and mortar outlets on high streets and inside malls are trying to hold on to the business that has been theirs alone for years, through lower prices and deals. But, most admit, offline discounts can hardly ever match what's on offer online, against which the trade is already up in arms.
Physical retailers are blaming online players for getting "more enquiry and less sales" at their stores. A 'special offer inside' sign prominently displayed at a show and apparel showroom in an East Delhi mall didn't help much last weekend, for instance.
"Sales have dipped by 20-30 per cent and footfalls by five to seven per cent compared to the same period last year," says the store manager, Suman Kumar. A flat 25 per cent off was on offer.
At an electronics store in the heart of the city, Connaught Place, usually over-crowded, sales were down. "Earlier, the footfall to conversion ratio was 25-30 per cent. It has dropped to 15-18 per cent. As things stand, we are staring at a dip in sales in the region of 10 per cent during the festive season," said an executive.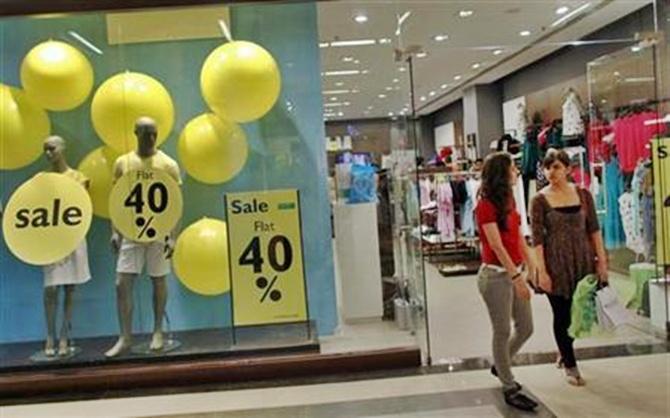 Image: Shoppers leave a retail store inside a shopping mall. Photograph: Danish Siddiqui/Reuters
On the outskirts of Mumbai, a large mall in Thane looked rather dull last Sunday, given that it is normally chock-a-block with shoppers during the pre-Diwali weekends.
"The number of shoppers is indeed less. But our loyal customers are still shopping from the store, as many like our after-sales service, and guidance," said an executive at an electronics chain. The reason is clear. The store sells a particular brand of a Nokia phone at Rs 15,000, double the price on Amazon during the Diwali offer.
At another prominent mall in Mumbai, store managers are optimistic. "We will get back our customers. We always give better deals," he says.
Harkirat Singh, managing director of footwear brand Woodland, says they're seeing a 10-12 per per cent growth in sales in the run-up to Diwali, as against an expectation of 25 per cent.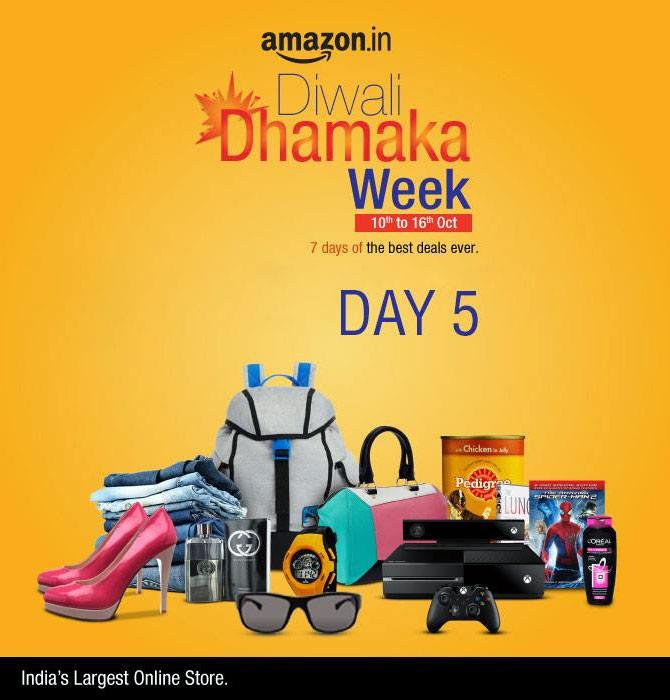 "E-commerce firms are giving huge discounts and shoppers come to stores asking for such discounts. We cannot give these due to our cost structures," he said. Woodland has, however, started offering separate lines for e-commerce portals and offline stores, to attract shoppers on both platforms.
"We have to live with online discounts. We have to see how we can minimise the impact with different lines," Singh added.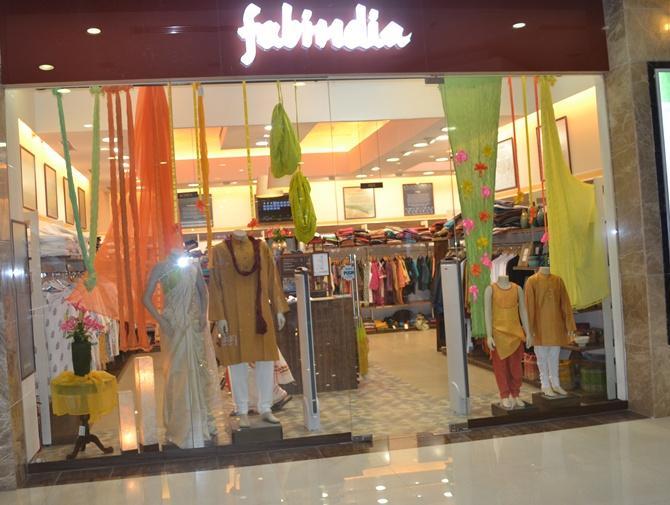 Perhaps responding to the series of online sales, stores in Bangalore unleashed Diwali discounts and deals ahead of time.
Shopping centres such as at Jayanagar, JP Nagar, Indira Nagar, MG Road, Brigade Road, Commercial Street and Majestic offered discounts of 10-50 per cent on readymade garments, footwear, consumer durables, electronics and household articles. Mantri Mall, Orion Mall, Garuda Mall, Forum Mall, Gopalan Mall and Bangalore Central, among other leading ones, were decked for Diwali, with food festivals and shopping carnivals.
A leading consumer durables and electronics retail outlet in Bangalore has launched its annual Diwali Mega Festival Sale with gifts and prizes worth Rs 11 crore.
It is distributing 25 cars free for lucky-dip winners. In all, the shop is offering 55,555 prizes over one and a half months. A store manager said, "Customers would like to touch and feel the products, which is possible only in physical shops and we offer that experience."
Besides, there are other schemes—for example, popular apparel brands are offering freebies on purchase of goods worth Rs 4,000, Rs 7,999, etc.
A mobile phone retailer was offering 100 per cent cash back on purchase of select smartphones, while some others gave away gold coins, watches and trolley bags on shopping of select goods.
In Kolkata, retailers are feeling the online heat, particularly in the electronic goods segment. Sales of electronic goods during the festive season has been down 35-40 per cent in the city, according to Sushil Poddar, vice-president, Confederation of West Bengal Trade Association.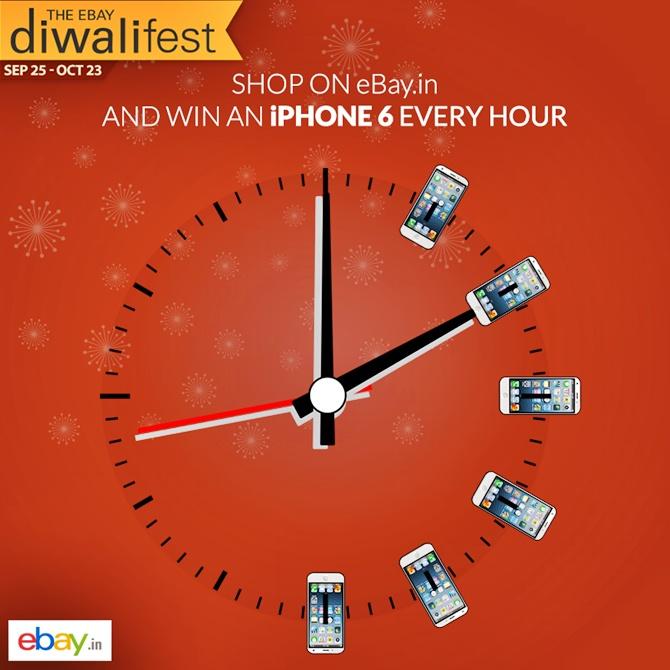 "People come to retail shops only to see the product and note specifications. We are taking up the issue with the government, as e-commerce sites are adversely affecting the sales," he said.
Across other categories as well, discounts and promotional offers seem to have emerged as a key to compete with online sales. According to a spokesperson of Big Bazaar in Kolkata, the company's festive season sales began as early as the end of August.
"Till date, during the festive season, sales in the fashion segment saw an 11 per cent increase over last year's festive sales. In the food segment, the sales grew 15 per cent, while overall growth in the eastern region was 12 per cent this festive season over last year.''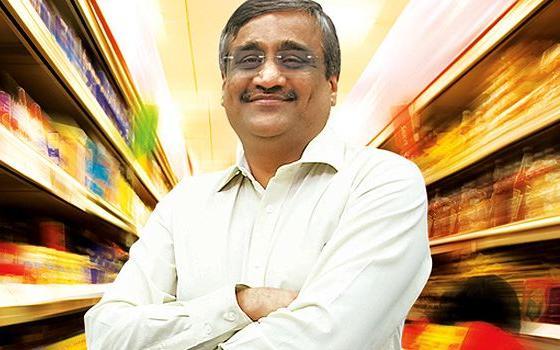 Image: Kishore Biyani, chief executive of Future Group.
Offline retailers have been hurt but it is difficult to put a number to the business loss due to online discounts. Yet, Kishore Biyani, chief executive of Future Group, has said: "E-commerce has captured the mind share of customers, (though) not the market share…Who will not buy a product if you offer a 50 per cent discount?"
Adding: "You cannot undercut prices and kill local trade." Even so, his Future Group has announced a tie-up to sell its private labels on Amazon.
In Chennai, the Diwali enthusiasm has been dampened more by the political uncertainty (the state chief minister was convicted recently of making illegal money), rather than the rise of e-commerce, analysts said. At T Nagar, shopping hub of Chennai, the sentiment is low. The hope is that the mood will pick up closer to Diwali, when enquiries and footfalls are likely to convert into purchases.
The e-commerce sites have had no major impact on apparel retailers in Chennai so far, said G Venugopal, heading the Naidu Hall Family Store, a known apparel brand in the city.
However, electronics is one segment that seems to have been hit all across the country due to the online discounts. To beat this impact, a consumer electronics chain in the city has came out with a Diwali offer for a week, with a scheme in which one could pay Rs 1 and take favourite products home.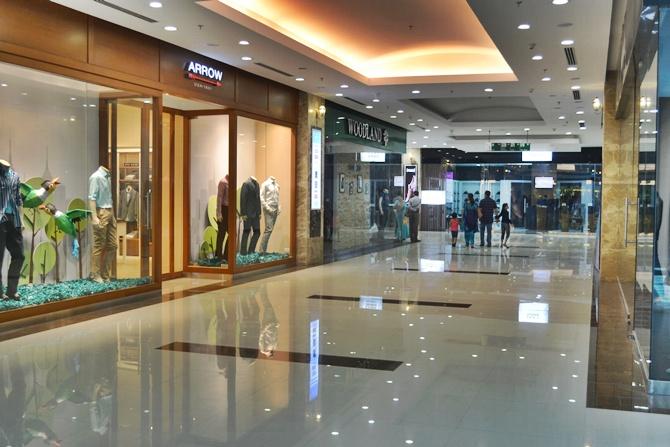 Speaking of sales across the country, Alok Dubey, chief executive officer (CEO), Arvind Lifestyle Brands, which retails brands such as US Polo and Arrow, said footfalls had reduced and Diwali sales could be impacted. "We will withdraw our brands from e-commerce portals if they continue to discount these," he said.
Himanshu Chakrawarti, CEO of Essar-owned The MobileStore, said: "The massive uplift which is normally there during Diwali season is not that sharp this time." The impact of online sales will be sharper, going ahead, he said. "We need to make ourselves sharper." That explains the company's adline -- "We beat online like no one else can."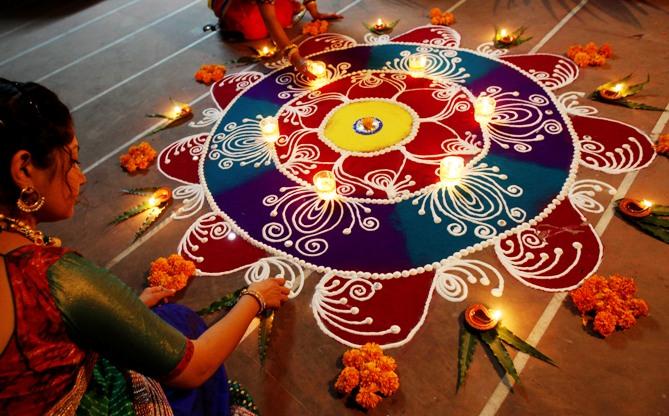 That said, the next quarterly numbers for retail companies are expected to be robust and they are likely to post revenue growth of 15-33% in the quarter, said analysts. Titan is expected to gain due to closure of gold deposit schemes, as most of the redemption money will be used to buy jewellery.
Both Shoppers Stop and Future Retail are likely to post double-digit same-store sales growth (SSSG) in the quarter.
"We expect Future Retail to witness SSSG of 12 per cent and Shoppers Stop to report SSSG of 16% and eight per cent in the departmental and HyperCity segment, respectively," says Bharat Chhoda of ICICI Securities.
End-season sales and an improved demand environment at the onset of the festive season are key reasons.
(Reporting by Raghavendra Kamath & Sheetal Agarwal from Mumbai, Mahesh Kulkarni from Bangalore, Mayank Mishra from New Delhi, Namrata Acharya from Kolkata and Gireesh Babu in Chennai)