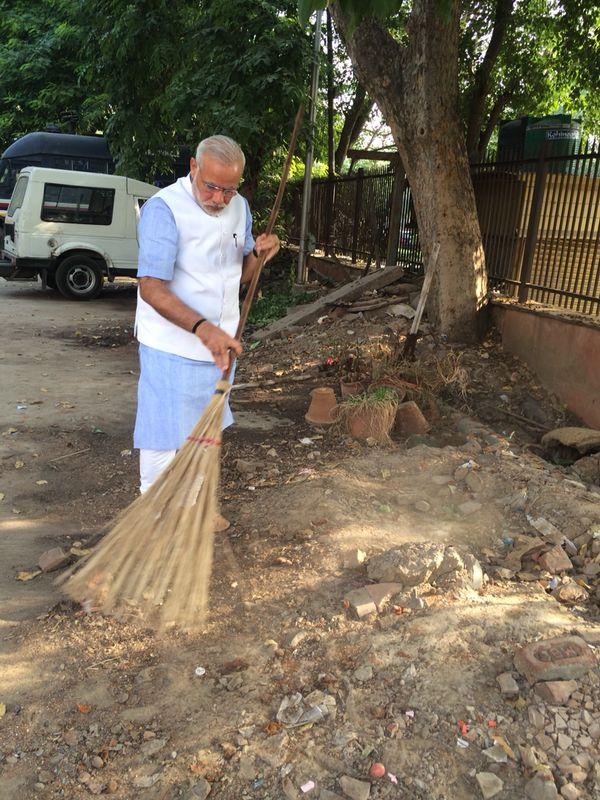 Image: Prime Minister Narendra Modi launches the Swach Bharat Mission.
The government's new initiative appears to be timely for health and hygiene players, battling low awareness and the lack of use of branded products.
A day after the Prime Minister Narendra Modi flagged off the Swachh Bharat Abhiyan on October 2, British consumer goods major Reckitt Benckiser (Reckitt) surprised one and all with the launch of a Dettol extension.
The new product (wet wipes) came almost a year-and-a-half after the company had launched its last extension - kitchen cleaning gels. But it was the timing that caught most people's attention.
Riding on the PM's pet project, Reckitt cleverly positioned itself as a company at the forefront of the cleanliness drive.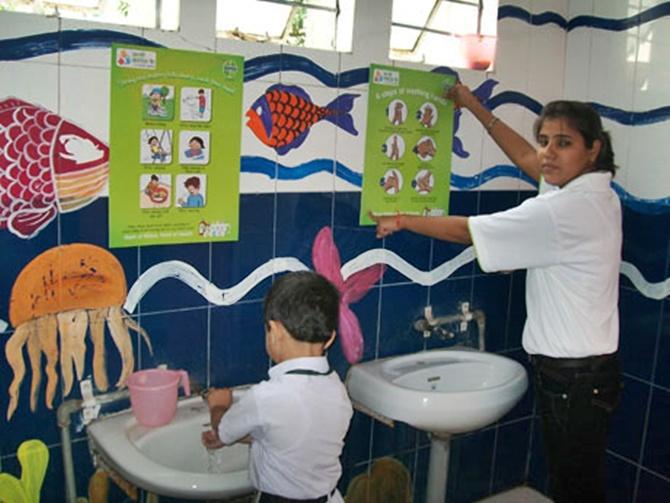 Full-page print ads claimed that its wet wipes could be used for cleaning hands, the body and even a regular surface, providing 100 per cent germ protection everytime on use.
Clearly, rival Hindustan Unilever (HUL) is not expected to sit still as Reckitt hogs the limelight against the backdop of the Swachh Bharat Abhiyan, analysts tracking the sector, say.

"Reckitt and HUL together own most of the household cleaning brands in India. They, among other players such as Dabur and Future Group, are likely to get a sales boost from the Swachh Bharat Mission," Abneesh Roy, associate director, research, institutional equities, Edelweiss, says.
With a 125-crore population, health and hygiene majors have for long known the potential of India for their products, driving cleanliness as a habit. India, say experts, has the distinction of owning more mobiles than toilets.

The government's mission, explains Roy, will raise the pitch for better personal and household hygiene, providing fertile ground for companies to push their brands on.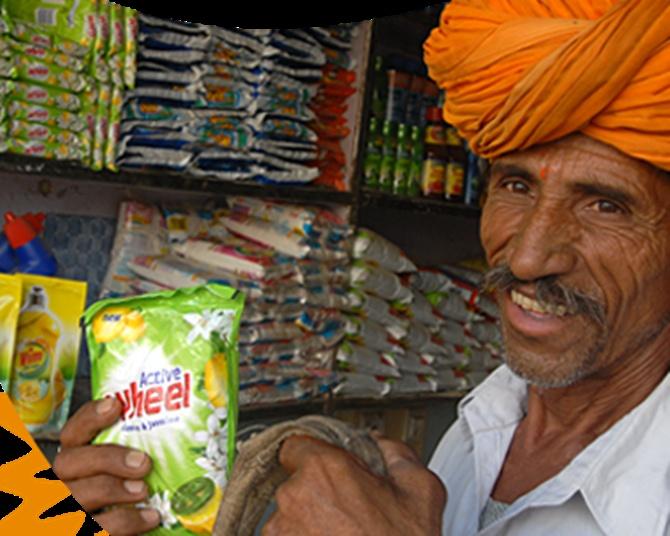 And, players have wasted no time in doing so.
Reckitt India's managing director, Nitish Kapoor, says that the company would spend Rs 100 crore in the next five years, creating awareness about the importance of hygiene and sanitation, reaching out to 2,000 villages in a year, 400 of which would be targeted in the next six-seven weeks.
"Both Harpic and Dettol would be part of this campaign where our endeavour would be to bring about behaviour change. We are doing this with multiple partners," Kapoor says.
HUL already has its handwash programme under Lifebuoy that targets school children aggressively, among other user groups.
Last year, the country's largest consumer goods company announced that it would set up 24,000 toilets under the Domex Toilet Academy in an initiative aimed at pushing cleanliness.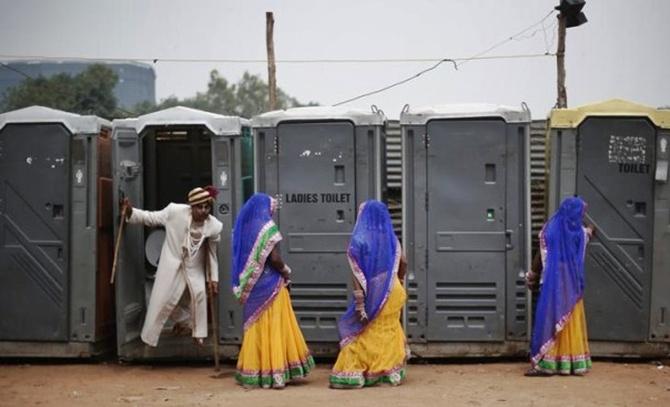 Ghaziabad-based Dabur, too, is using the opportunity provided by the Swachh Bharat Mission to push its SaniFresh surface cleaner, saying it will provide germ-free public toilets across the country.
Future Group, on the other hand, will be pushing its Clean Mate brand of surface cleaners aggressively in a 'Safai Mela' at its stores.
Why the rush?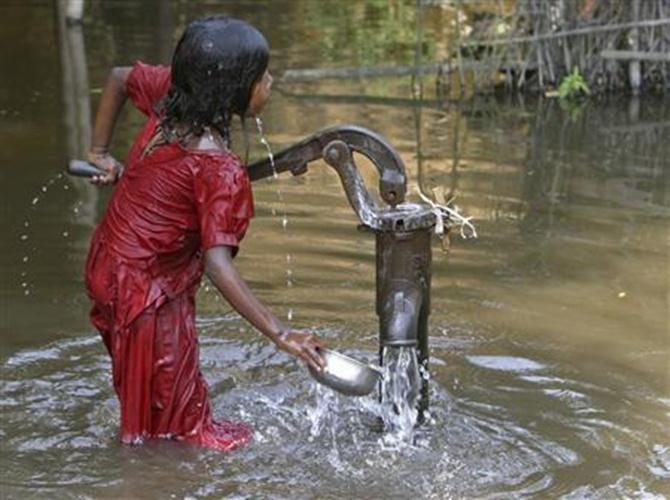 Currently, the organised hygiene market, according to industry estimates, is pegged at around Rs 3,000-4,000 crore (Rs 30-40 billion) in size.

This market, analysts say, has the potential to double, provided branded products are used even more by urban and rural households.

At the moment that is not the case with many households counting on plain water for their cleaning needs.
Companies such as Reckitt and HUL have been pushing the need to use branded products for long as part of a household cleanliness regime.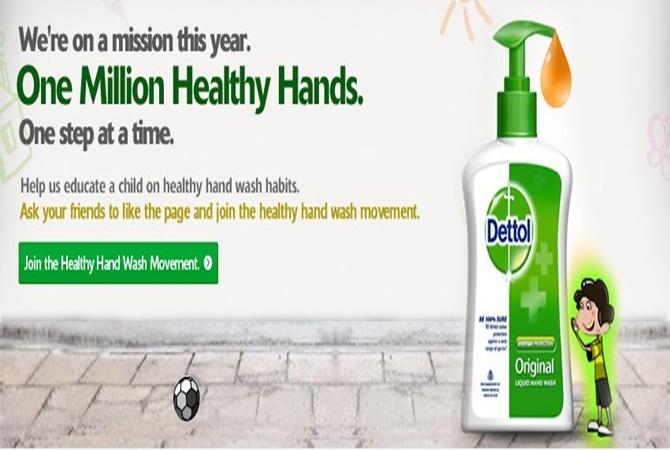 Reckitt , for instance, is running a television campaign for Dettol at the moment, which shows the different extensions of the brand (which is estimated to have sales in excess of Rs 1.500 crore) and how the product can be used for both personal and household cleanliness. The latest wet wipes are no different in underlining both personal and household use.
Analysts say that HUL may also begin plugging its health and hygiene brand Lifebuoy aggressively in a bid to increase its visibility.
As things stand now, Dettol is the leader in the antiseptic liquid category with almost 80-85 per cent of the market. HUL does not operate in this segment. Johnson & Johnson's Savlon does, which stands at number two.

In soaps, however, Dettol oscillates between number three and four after HUL's Lifebuoy and Lux and, at times, Wipro's Santoor.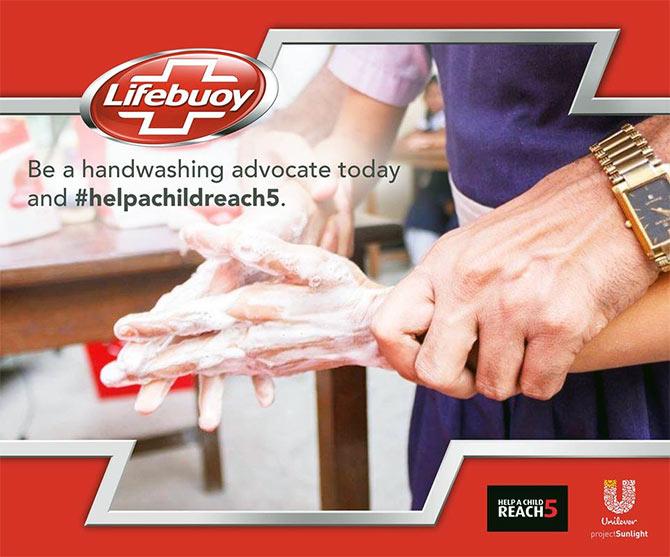 In newer categories such as handwash, hand sanitisers and kitchen gels, Dettol wages a stiff battle against Lifebuoy, which has also ventured into these spaces in recent years.
Analysts say this is only the first part of what is expected to be a major push by these companies as they attempt to ride the cleanliness drive initiated by the government.

Chances of smaller players such as Godrej Consumer's (GCPL) Protekt stepping into the fray are also there, though the company has not announced any major initiative yet.
During the swine flu epidemic a few years ago, companies such as GCPL, Dabur, HUL and Reckitt had launched hand sanitisers.
GCPL recently relaunched Protekt and could also ride the current Swachh Bharat Mission to drive penetration, analysts say.