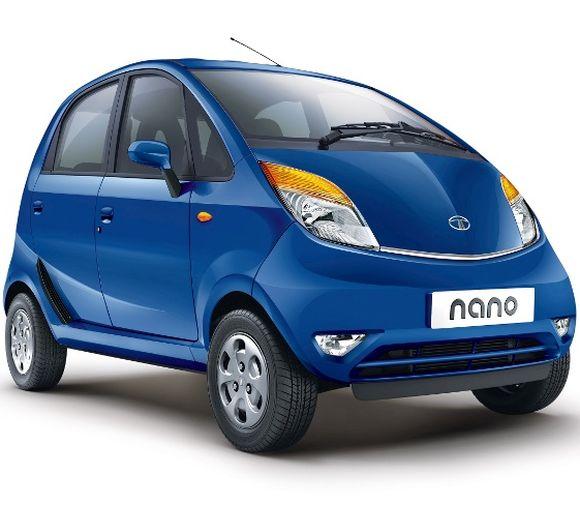 Image: Tata Nano.
Photograph: Kind Courtesy, Tata Motors
With deregulation in diesel prices, a Nano diesel does not make sense with the lesser difference in petrol and diesel fuel prices and it only made sense for Tata to stop the development on the lost cause.
The Nano diesel has been a long awaited offering from Tata Motors that will now not see the light of the day.
A recent report suggests that Tata has indefinitely halted the development of the Nano diesel as its Engineering Research Centre (ERC) at Pimpri, Pune in order to focus on other projects instead.
In addition to the Nano diesel, the company has also stopped the development of a quadricycle based on the Magic Iris platform at the ERC for unknown reasons.
Image: Tata Nano.
Photograph: Kind Courtesy, Tata Motors
Starting with the Tata Nano Diesel, the model has been long in the news with the automaker developing the same since quite some time now.
However, the extensive development has taken a toll on Tata as diesel prices have now been deregulated with the difference between petrol and diesel coming down to a minimal.
This in contrast does not make the Nano diesel a viable project in the long term, as the model will be competing in the entry-level budget car segment where the running of a vehicle is less than 1,000 kms a month.
Moreover, adding a turbo diesel engine would also escalate costs on the Nano, which would be unfavourable for buyers.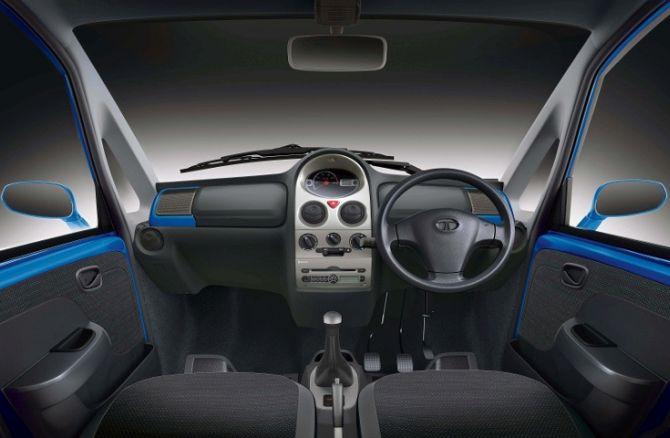 Image: Tata Nano interior.
Photograph: Kind Courtesy, Tata Motors
For the cost conscious buyers, the higher maintenance costs of living with a diesel car makes little or no sense, when compared to the new and fuel efficient petrol powered offerings.
Tata Motors also had issues relating to noise, harshness and vibrations (NVH) on the Nano diesel due to the two-cylinder engine, which made it unsuitable for application in a passenger car.
With the Nano diesel out of the picture, Tata Motors is refocusing its synergies on the triple-cylinder Nano project which will see the company plonk a larger and more powerful petrol engine under the Nano's hood to take on the Maruti Alto 800 and the likes in the segment.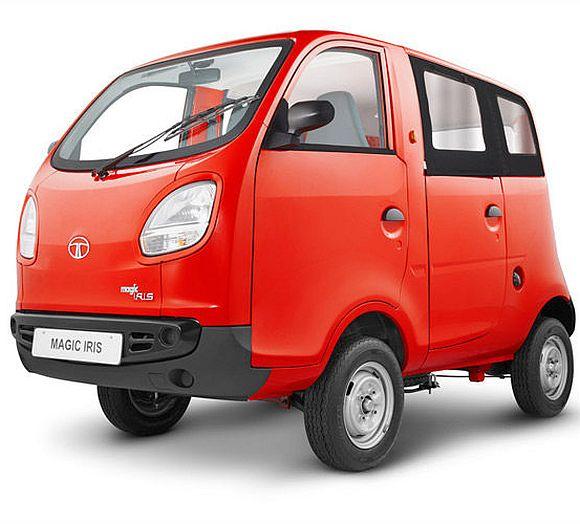 Image: Tata Magic Iris.
Photograph: Kind Courtesy, Tata Motors
With added features and a significantly higher price compared to the existing version, the 3-cylinder Nano will be more car like than before and will also get an image overhaul, being repositioned as an attractive city car.
Coming to the quadricycle based on the Magic Iris platform, a clear idea on why Tata Motors chose to halt development is still unknown.
The Bajaj RE60 rival makes sense currently as the Indian government has also presented its nod to the quadricycle policy.
With years of experience with a range of LCVs on offer, Tata could have ventured into the quadricycle segment and taken the early mover advantage along with Bajaj Auto.
Powered by