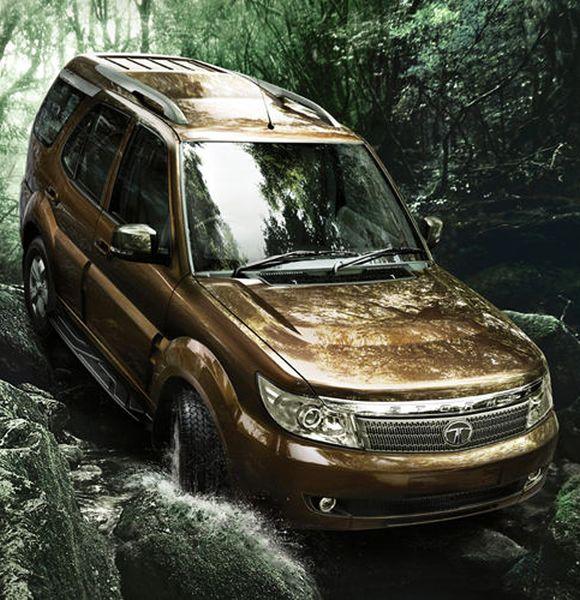 Image: Tata Safari Strome.
Photograph: Courtesy, Tata Motors
As the year 2014 nears its end, Tata Motors have come up with host of offers and discounts on most of its vehicles except for the newly launched Zest.
To clear stocks, manufacturers generally recite to discounts and offers at the year end but this time, it has been Tata Motors that have kick started the discount spree, others are sure to follow soon.
The homegrown automaker has presented an array of offers on its selected line-up consisting of hatchbacks, sedans and SUVs. Let's take a look at deals.
Tata Safari Storme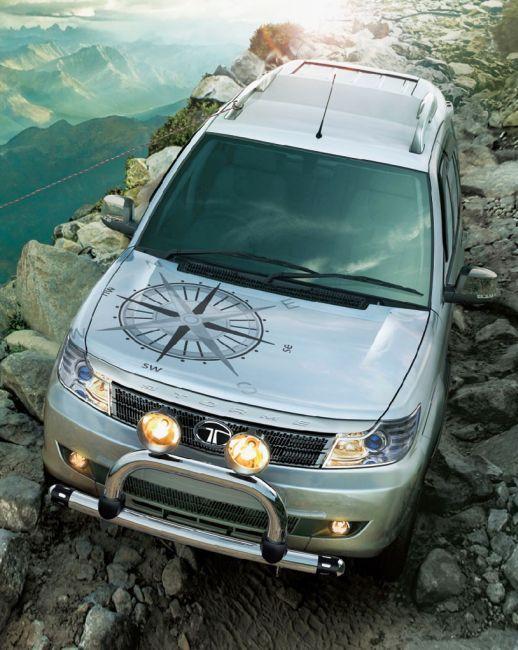 Photograph: Courtesy, Tata Motors
Unveiled at the 2012 Delhi Auto Expo, Safari Storme is being offered with benefits upto Rs 80,000 and a 3 years or 100,000 kilometers of warranty.
The new Safari gets an all new skin but is basically the same SUV. Still it gets a more refined 2.2 litre Varicor diesel motor that makes it a potent SUV. Additionally, it gets a 4x4 shift on fly system that enables it to take on any terrain.
The inside of Safari gets revised and adds more value to it. The large windows allow maximum light and air inside and give the driver a command on the road.
Tata Vista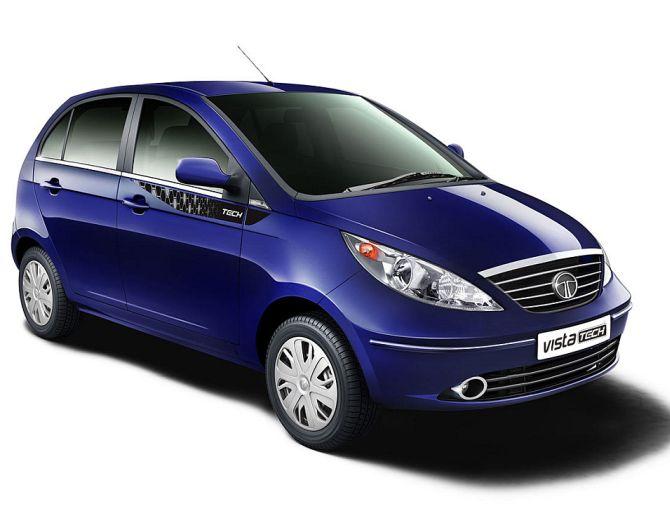 Photograph: Courtesy, Tata Motors
Vista which was updated with a touchscreen multimedia system and GPS navigation, gets benefit of up to Rs 50,000.
Introduced in 2008 as a new generation of Indica, Vista is now an independent car, since 'Indica' was removed a few years ago.
It was offered with a 1.2 litre Safire petrol engine that was later discontinued and now it is offered with only two diesel options, namely: a 1.4 litre TDI and a 1.3 litre quadrajet diesel.
Tata Indica eV2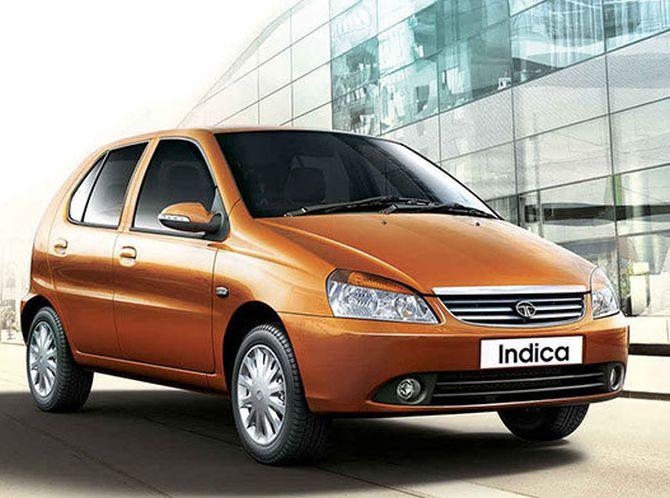 Photograph: Courtesy, Tata Motors
Indica eV2 or the legendary Tata Indica was first introduced in the year 1999 and it received instant success within a week registering over 115,000 units. The numbers kept on running towards the top and crossed 1-million-mark during these years and still counting.
Known for its roomy interiors and robust character, it is still favourite of many. The old car has evolved a lot and become what is called today as Indica eV2. It is offered with benefits of up to Rs 40,000.
Packed with a 1.4 litre CR4 diesel mill, it puts out a generous mileage of 25kmpl. The interiors are done with dual tone theme that looks attractive.
Tata Indigo eCS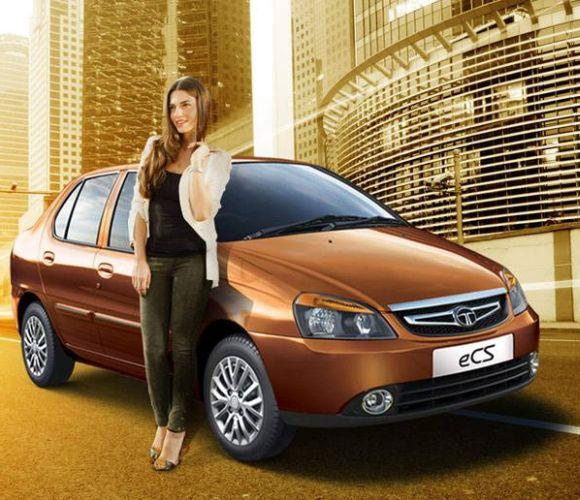 Photograph: Courtesy, Tata Motors
Tata Indigo was the first compact sedan introduced in the Indian market. It has been carved on the platform of Tata Indica and has evolved over the time.
The latest version being, Indigo eCS was introduced in the year 2009. It is available in both petrol and diesel trims in the Indian market.
Petrol engine is the 1.2 liter MPFI engine while there are two diesel engines powering the line-up namely 1.3 liter CR4 and 1.4 liter TDi. Currently, Tata is offering tempting benefits of up to Rs 40,000 on this car.
Tata Nano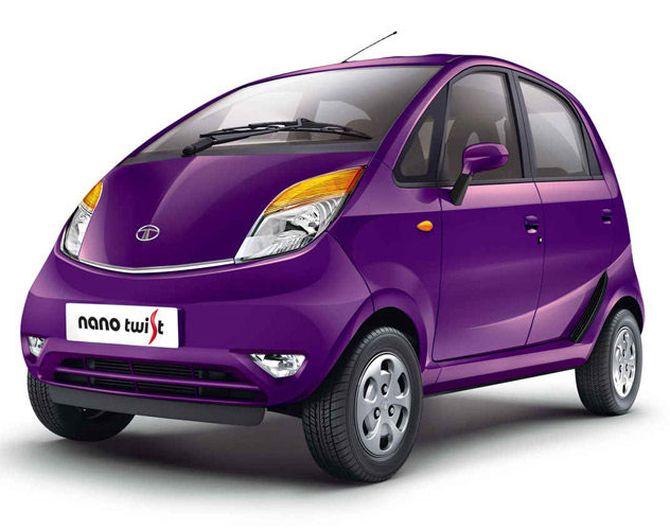 Photograph: Courtesy, Tata Motors
Nano is the most affordable Tata car in the batch and also the cheapest car in India one can buy. It is offered with a cost cut of Rs 35,000.
The price of top-of-the-line Nano is Rs 2.4 lakh and it gets around 14.5 per cent discount.
This entry level hatch gets pretty practical features like power steering, AUX-in, USB and Bluetooth connectivity.
Powering Nano is a two cylinder 624cc petrol that puts out 37.4bhp of max power and 51Nm of peak torque. It manages a mileage of 25.4kmpl with petrol and 36.0Km/kg when running on CNG.
Tata Sumo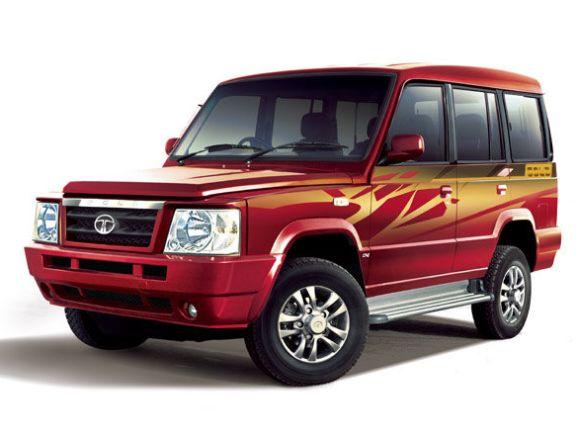 Photograph: Courtesy, Tata Motors
With the November offer still applicable, one can get Rs 20,000 off on Tata Sumo. Tata Sumo, the sturdy vehicle which was one of the first MUVs (Multi Utility Vehicle) launched in the Indian market, is known to everyone.
First introduced in 1994, Sumo was named after Mr Sumant Moolgaokar (Su-Mo), who was responsible for many revolutionary changes at Tata Motors (then TELCO).
Since then, Tata Sumo has received a number of modifications. Today Tata Sumo gets new interiors, engine and a new image. It is powered by a 3.0 litre diesel engine that generates 83.8bhp of max power.
It features roof mounted A/C vents and double wishbone suspension that adds to the comfort inside the cabin.
Powered by


CarDekho.com offers the best platform in India to research cars online. Make better car buying decisions using features like car research, reviews, car comparisons, discounts, on-road prices etc. on CarDekho.com.