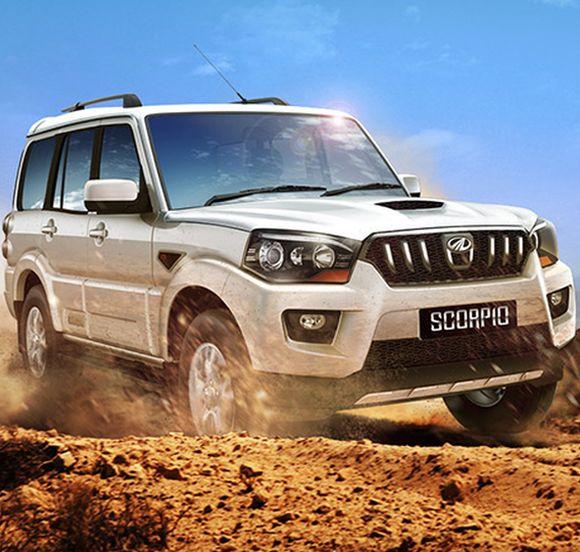 Photograph: Courtesy, Mahindra & Mahindra
Mahindra launched the new generation Scorpio with prices beginning at Rs 8.4 lakh, ex-showroom, New Delhi. Here's how the Scorpio stacks up against its rivals like the Tata Safari Storme, Renault Duster and Nissan Terrano. The newly launched Renault Duster AWD is also included in this comparison.
In terms of dimensions, the Terrano and Duster are fairly compact at 4.3 metres in length and 1.6 metres in height.
The larger Scorpio measures 4.45 metres in length, while the Storme has a generous 4.65 metre length. The Storme and Scorpio are tall vehicles at a height of 1.9 metres.

Despite their length, the wheelbase of the Scorpio and Safari are comparable to the Duster and Terrano.
At 2,680 mm, the Scorpio has the longest wheelbase, matched closely by the Renault and Nissan's 2,673 mm.
The Scorpio and Safari come with 2.2-litre engines (the Scorpio is available with a base 2.5-litre unit as well), with the Tata making more power and torque at 140 PS and 320 Nm.
Both cars come with a 5-speed manual transmission. The K9K diesel powering the Duster and Terrano is available in tunes of 85 PS and 110 PS, with the more powerful version getting a 6-speed manual unit.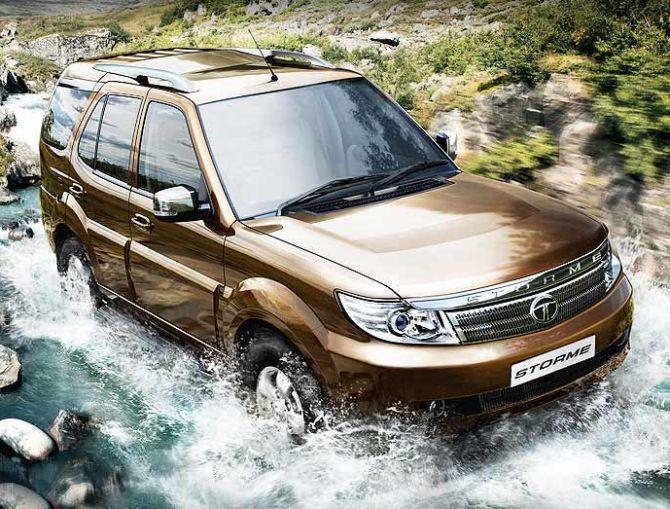 Photograph: Courtesy, Tata Motors
The new gen Scorpio has a fuel efficiency of 15.37 kmpl compared to the Duster and Terrano's 20.45 kmpl (for the 85 PS variant).
For the 2WD variants, prices range between Rs 8.4 lakh - Rs 11.95 lakh for the Scorpio, Rs 9.93 lakh - Rs 12.42 lakh for the Storme, Rs 8.7 lakh - Rs 11.91 lakh for the Duster and Rs 9.62 lakh - Rs 12.49 lakh for the Terrano.
The 4WD variants are priced between Rs 10.11 lakh - Rs 13.05 lakh for the Scorpio, at Rs 13.7 lakh for the Storme and between Rs 11.89 lakh - Rs 12.99 lakh for the Duster. The Terrano doesn't get a 4WD option.
Powered by


IndianAutosBlog.com sizzles with spyshots, news, renderings and reviews of your favorite cars everyday. Are you updated?