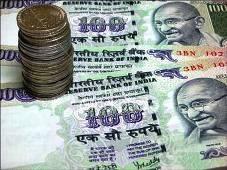 Are you always at a loss while planning your finances?

Are you aware of the investment options available in the market?

How best can you plan your finances?

What are the crieria for evaluating an investment option?

Are mutual funds profitable investment options? When and how should one buy mutual funds?
In an hour-long chat on rediff.com, personal finance expert Shailesh Multani offered some valuable tips. Here is the transcript:

Sailesh says, Hello & Good evening - welcome to this chat session

---
Sailesh says, 
For all those who are looking forward to recommendations on various types of mutual funds, here are my picks. In the equity fund category – HDFC Top 200 Fund, DSP BR Equity Fund and Fidelity Equity Fund. In the balanced fund category, I recommend HDFC Prudence Fund. In the ELSS category – HDFC Tax Saver and Fidelity Tax Advantage Fund
---
sachinozarde asked, Its good time to invest in gold?
Sailesh answers,  at 2011-09-08 15:59:33Hi, in my view gold will continue to trend upward as long as the US and European economies don't come out of the woods. The journey no doubt will be bumpy. Gold will be volatile. At times you will see a sharp rise followed by sharp correction. Every investor should have investment in gold to the extent of 10-15% of the portfolio. Gold should be bought as a tool to diversify one's portfolio as well as hedge against other asset classes like equity. I recommend Gold ETF over physical gold because it is easy to buy and sell gold ETF. One should buy gold in a staggered manner. Don't rush into buy all the gold at once.
---
dinesh asked, What is the best Investment in the light of today's unpredictable scenario of stock market and high price of gold?
Sailesh answers, Hi, your investments should be guided by your investment objective, risk appetite and investment horizon. Invest in equities only if you have an investment horizon of atleast 5 years and large appetite for risk. While equity as an asset class can generate returns in the range of 12-15% p.a it comes with lot of patience and discipline. As far as gold is concerned buy it as an insurance in your portfolio. Dont invest in gold to make quick money.
---
sanjay asked, Sir I am a Govt. Employee and earning about 30,000/- PM. Got two kids. Pl do let me know any monthly/yearly scheme where I can fruitfuly utilize my savings.
Sailesh answers, Hi, for your kids you should start SIPs in the equity funds recommended by me at the start of this chat. You haven't mentioned your children's age. If your investment horizon is 10 years and more then you can safely invest 70% of your surplus into equity funds. The balance 30% can be equally invested into gold and bank FDs
---
parimal asked, Is it gud to invest now in real estate market in Surat city(Gujarat)?
Sailesh answers, hi, I am not in favour of real estate at the current juncture. I have been sayinge this for long time and I am willing to stand by my opinion. I am sure that real estate prices will correct sharply. when wll that happen is anyone's guess. In my view equity as an asset class is very attractive at the current levels.
---
hinanu asked, will continute my ulip insurance or close it, its 5year completed
Sailesh answers, hi, I would advise all the ULIP holders to continue with their plans. ULIPs typically make money from the 7-8th year. I prefer diversified equity funds over ULIPs for wealth creation. For insurance I recommend Term plans which offer higher sum assured for relatively lower premium
---
Raks asked, Hi Sailesh, Recently i am blessed with a child and planning to invest on my child for her education , which is the best plan which gives maximum returns after 15-20 years of span.
Sailesh answers, hi, I would recommend 70% investment in diversified equity funds and balance 30% to be allocated equally between gold and Bank Fd
---
rkg asked, Is it recommended SIP in GOLD Fund? SBI
Sailesh answers, hi, you can start SIP in Gold saving funds.
---
SAI asked, At present market conditions, HDFC TOP200, FIDELITY EQUITY FUND ARE GOOD????? OR GOLD ETF goldbees is good??
Sailesh answers, hi, all the funds listed by you are good in the current scenario. Equity funds are ideal for someone with high risk tolerance and investmnt horizon of 5 years and more. Gold is more of a hedge and insurance in one's portfolio. Ideally both the asset classes should find place in your portfolio
---
avinkr asked, Best 5 Mutual Funds for for SIP duration 6 yrs in pls suugest
Sailesh answers, hi, you can refer to the names of the funds I recommend at the start of this chat
---
vilas asked, Is it the right time to invest in MFs? If so, what are the funds u recommend for investment upto 4 - 5 years?
Sailesh answers, hi, anyone with investment horizon of 4-5 years would do well with investment in balanced funds and MIPs. I recommend HDFc Prudence Fund and HDFC MIP- Long Term plan
---
Sachin asked, i have various sip amounting to 28k per month, do i need to review it regularly, what kind of wealth will i be able to generate at the current rate, also need some long term stock tips, i have 1.5l to invest
Sailesh answers, hi, you should continue with SIPs through the market cycle. Dont stop the SIPs because the markets are bearish. You will see the impact of SIP in your protfolio after 5-6 years. SIP is the most simple strategy to create wealth. You should of course review your portfolio with the help of a trusted investment advisor to ensure that the funds you are invested into are growing at the desired rate of return.
---
Pankaj asked, Sir, I hv Rs 2L to invest. Purpose is for higher education of child which is 7 year away. I am 40 year old. Could you suggest me where to invest this amount Thanks
Sailesh answers, hi, ideall you should invest 60% of your surplus into diversified equity funds, 25% into bank FDs and 15% into Gold ETF for building the education corpus of your child.
---
sandy asked, what is the best option to invest in gold, with less hidden charges. considering i need gold for my 2 daughters wedding , 20 yrs from today.
Sailesh answers, hi, I recommend Gold ETF to all investors who are looking to invest in Gold. It is easy to buy and sell Gold ETFs. One can also be sure of the purity of the gold held by gold mutual funds.
---
MK asked, GE, How to fight the raising home loan EMI
Sailesh answers, hi, the only way you can get your EMIs down is to start prepaying your loan to the extent possible. Whatever surplus you have during the year out of your savings or bonus should be used for prepaying your home loan.
---
PN asked, have foll.investments: 1. hdfc top 200 2. hdfc mid cap opportunities 3. fidelity india growth fund 4. hdfc core and satellite fund 5. birla midcap fund a 6. hdfc equity fund 7. fidelity equity fund give your suggestion for above
Sailesh answers, hi, overall a good portfolio. Continue holding these funds. Review your portfolio once every 6 months with the help of your investment advisor
---
Vivek213 asked, I am 36 years old with 2 kids(5 and 1 year old) . What proportion should i keep my equity-debt ratio. My monthly take home is 1 lakh. So can you suggest a percentage i need to invest after all my expenses.
Sailesh answers, hi, I prefer to keep different asset allocation for different life goals. You can have an asset allocation for retirement portfolio which is completely different from asset allocation for your kids education portfolio. I look more at investment horizon while deciding the asset allocation. For e.g for any goal which is 10 years away I recommend an asset allocation of 70% equity, 20% debt and 10% gold.
---
shaan asked, which Mutual funds are good at present to invest 5K/month .what will be returns
Sailesh answers, hi I have given the names of the funds I recommend at the start of this chat. As far as returns go, I advise investors to expect 12% return from diverisified equity funds.
---
girish asked, i m 32 yr old .. i need to invest 20000 per month in a instrument which will give me atleast 2 cr in 30 years .can you suggest
Sailesh answers, hi, you need to invest the sum of Rs 20000 in a mix of equity and debt in such a manner that your average return p.a. is 10%. Ideally 60% will have to be invested into equity and 40% into debt to generate 10% return p.a. I am sure if you follow this asset allocation for 30 years you will achieve your goal of accumulating Rs 2 crore over the next 30 years
---
Juhi asked, Hi Is it advisable to invest in HDFC MIP long term in rising interest scenarios. I was of the opinion, they do not work well in current situation, instead FMP would be better option. But saw you having recommended it in today's Chat. Please advise. JUHI
Sailesh answers, hi, we are nearing the peak of inerest rate cycle. In my view the interest rates will start to decline over the next 2 quarters. In that scenario debt funds will do well. Dont forget that equity market is in a bad shape. You will benefit from MIPs once the equity markets rally and interest rates decline.
---
sushant asked, at the age of 32 how to start my savings for long run which will cover my familys health and retirment
Sailesh answers, hi, for your retirement you should start foucssing on building a retirement fund comprising of equity funds, bank FDs, debt funds and Gold ETFs. Take a term plan to insure your life. Rs 50 lakh cover should be good enough to start with. The premium would be less than Rs 25000 for 20 year term. Take a medical insurance for your entire family to take care of medical emergencies.
---
rkg asked, What about Reliance -Diversified Power Sector Fund,Regular Saving Fund,Growth Fund
Sailesh answers, hi, I dont recommend sectoral funds like Power Sector Fund. I am ok with Reliance Growth Fund which is a midcap fund. You can invest in the funds recommended by me at the start of this chat. These funds are diversified equity funds that can invest across the sectors.
---
iop asked, Sir, I am newely married 30 yrs old guy, Myself earning Rs. 30k whereas my wife is earning rs. 50k. I have investing Rs. 5000/- per month in HDFC top 200, HDFC equity growth, DSPR Top 100, UTI Opportunity fund, Reliance Regular Saving fund. I have taken a term insurance with cover of 20 lacs. Recentley open a PPF account also. My wife is not having any kind of saving. we are planning to buy a house and want to take home loan of 40 lacs. Please suggest the financial planning for our life. Thanks
Sailesh answers, hi, your portfolio appears to be good. Continue with the same. Bot h you and your wife should open a PPF account. Before you plan to buy a house and set a budget for your self, please bear in mind that beside buying a house you will have other financial goals like retirement, kids education, marriage to take care of in the coming years. You need to keep aside a portion of your saving for these goals as well. Decide your EMIs and budget for house property in such a manner that you dont have to unduly compromise on other financial goals.
---
sandy asked, which Gold ETF in the market is good to buy, can you recommend the best in the market?
Sailesh answers, hi, I recommend Benchmark Gold BeES.
---
bond asked, When do you see home loan interest rates coming down?Is it better to wait to invest in real estate or since real estate is always going up, sooner is better than later?
Sailesh answers, hi, I would advise you to wait for prices to correct. I am not in favour of investing in real estate at the current levels. In my view the interest rates would peak in the next 6 months and then start to decline. Postpone your decision by 6 months if you can.
---
ghj asked, Sir, I feel introduction of gold etfs has brought in speculation to gold trade. Earlier people were buying gold when they needed it, say for marriages or for different functions. Now it has become a trading commodity. What is your opinion? This I feel has brought about high rates and high volatality to gold prices.
Sailesh answers, hi, to an extent I agree with you that gold ETF has helped investors to take exposure to gold. Some volatility can be attributed to trading in gold funds.
---
arunbp2002 asked, I have lost almost 8L in F&O (only option) how to recover?
Sailesh answers, hi, i would advise you to please get out of the f&O market. It is very difficult for lay investors to make money from f&O. The best way to create wealth is to start SIPS in diverisified equity funds. Also keep in mind that wealth creation takes time, few years. So dont be in a hurry to make wealth overnight. You should shun any strategy or investment product that promises you wealth overnight.
---
sssina asked, Dear Sir, I am a Govt.Employee.Can I invest in equity market through F&O segment via off-line trading a/c with the help of a relationship manager? Is there any prohibition for a Govt.employee to invest in F&O segment by this way?
Sailesh answers, hi,to my knowledge there is no restriction with respect to governement employees participating in F&O market. you should check with youar employer if the internal rules allow you to enter into F&O trades. I would urge you to become an investor rather than speculate in F&O.
---
RAMANA asked, GOOD EVENING SIR, I AM INVESTING IN SIP AS BELOW HDFC TOP 200 - GROWTH SBI EMERGING BUSINESS FUND - GROWTH SBI MAGNUM TAX GAIN SCHEME - DIVIDEND SBI MAGNUM GLOBAL FUND - GROWTH SBI MFSU CONTRA - GROWTH KOTAK MID CAP GROWTH EQUITY KOTAK SELECT FUND FOCUS - GROWTH KOTAK MONEY INCOME PLAN - GROWTH ONE TIME INVESTED RS 5O K PLEASE ADVICE ON THE SAME. REGARDS RAMANA
Sailesh answers, hi, just wondering why have you bought some many funds from Kotak and SBI. Honestly speaking except for HDFC Top 200, I would advise you to redeem all other funds. You would do well to invest in funds that have a proven track record like the ones recommended by me at the start of this chat
---
samir asked, Your advice on FD investment at 9% or equity investment for time horizon of 3 years.
Sailesh answers, hi, if you need money for sure after 3 years then I would not recommend investment in equity funds or balanced funds. You should be predominantly be invested in Bank FDs, Fixed Maturity Plans (FMPs)offered by mutual funds. You may invest in MIPs which have 20-25% exposure to equities provided you are willing to take some degree of risk with your money.
---
kuber asked, What's better - Gold ETF or Gold Fund ?
Sailesh answers, Hi, I prefer Gold ETF over Gold Saving Fund. Gold ETF requires demat account while Gold Savings Fund do not require demat account. Expense ratio is less for Gold ETF compared to Gold Saving Fund.
---
Raj Multani asked, Sir, Do you think it is good time to make prepayment of home loan. I have an out standing home loan of around 22 Lacs. Loan is 3 years old. Duration of the loan is 16 years.
Sailesh answers, hi, if you have surplus to prepay your home loan then go ahead and prepay it. It will reduce your EMI.
---
Jhunu asked, Hello Sir, could you please suggest good debt funds?
Sailesh answers, hi, Among the debt funds I recommend, I like fidelity short term income fund the most. You should have an investment horizon of atleast 2 years to make money from short term funds.
---
Sailesh says, 
We have run completely out of time. I thank you all for participating in this chat. If you have any questions which were not answered during the chat, please mail them to me at sailesh.multani@gmail.com.