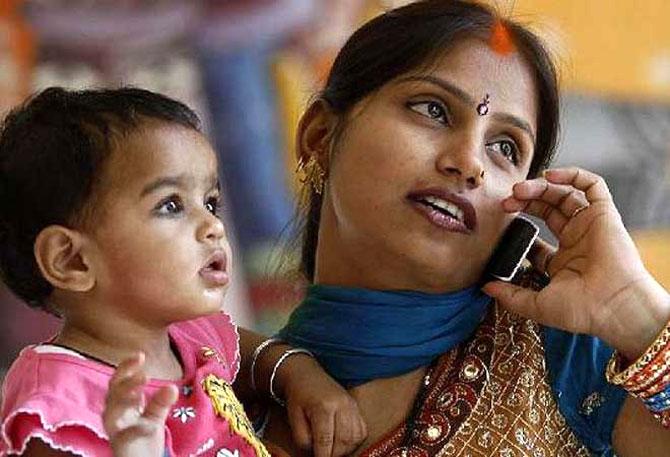 After bagging payments bank licences, stocks of Tech Mahindra, Mahindra Finance, Aditya Birla Nuvo (ABNL), Cholamandalam Investment and Finance, among others, could witness a sentiment-driven rally, believe analysts.
The licence will add another revenue stream for these companies.
However, this rally is likely to be short-lived.
This is due to a host of factors. One, it will take some time for the payments banks to achieve scale as well as profitability.
Second, most of the major banks already have their e-wallets/payments platforms and will provide competition to the new entrants.
Third, given that payments banks will not be able to lend money, the cost of deposits is likely to be on the higher end.
Thus, it will be difficult to achieve profitability in the near term.
In this context, the new players will have to devise a feasible business model to achieve both scale and reach.
But, this task appears to be difficult.
The payment banks might have to shell out higher rates to garner deposits which are also capped at Rs 100,00,0 and will be mostly parked in treasury.
Thus, while the cost of deposits will be higher they will fetch yields of just 7-7.5 per cent.
Telecom companies (Airtel, Vodafone, ABNL-via Idea Cellular), which enjoy larger reach, appear to be better placed among the key companies bagging payments bank licences.
However, the incentives for kirana stores (which are selling telecom products in rural and unbanked areas currently) to sell payment bank products maybe limited.
Vaibhav Agrawal, VP Research - Banking, Angel Broking, says, "Payments bank business cannot absorb a lot of capital and hence will not lead to significant increase in market capitalisation of the listed companies."
In this scenario, tie-ups will be the route adopted by both new players as well as existing incumbents.
Tech Mahindra, for instance, will tie up with Mahindra Finance for its payments banking foray and will use its expertise in payments via different platforms -- prepaid payment instrument (PPI), MoboMoney, Mobiquity, among others.
This business will aid Tech Mahindra's focus on digital business.
Analysts believe Tech Mahindra can use Mahindra Finance's services to meet financing and other needs of key customers.
Lot of payments banks might need to tie up with existing banks and can act as their business correspondents in a bid to provide a larger bouquet of services to their customers.
While competitive intensity in the industry will increase going forward, existing players might not be impacted much.
Suresh Ganapathy, Financials analyst at Macquarie Capital, says, "Profitability of the new payments banks will depend on a host of factors such as competitive intensity, pricing, amongst others.
Hence, they will not impact existing banks in the near term."