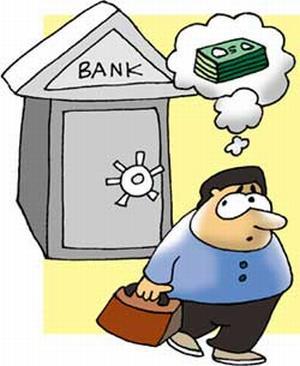 'Home' sweethome', this phrase builds visuals of a comfortable, well-planned, and neat house with kids playing.

This is also the biggest investment of common people and hence most of the borrowers research on interest rates, processing charges, locality, and price of home before finalising their sweet home.

However, most of us can afford the sweet home only after paying the bitter equated monthly instalment.

With increased interest rates and higher cost of home, the EMI further bites into amajor part of the borrowers' income.

Banks and governments try to reduce the EMI burden by devising new loan structure, new rates, and new products.

We have seen teaser loans by State Bank of India.

Now, smart home loan or home loan saver is one such product.

Smart home loan is a product which combines the home loan with your current or savings account.

The advantage of the smart home loan is that you can use your surplus fund to reduce the interest liability on your home loan.

You can also reduce your EMI by prepaying a part of your loan by using your surplus fund.

But you will not be able to use this fund once you have made the prepayment.

In case of smart home loan, your money will be there in your account. You will pay lower interest as well as be able to withdraw your money whenever you need.

Advantage

Smart home loan helps borrowers in two ways.

First, it reduces your interest outgo resulting in reduced EMI.

Second, since your interest liability is low, your principal outgo is higher.

This reduces the tenure of repayment.

You save not only on interest but also on time.

Illustration

Smart home loan lets you make use of your deposit in the account associated with the home loan.

For example, suppose your current account or savings account is linked with smart home loan.

You have Rs 10 lakhs (Rs 1 million) deposited in your current or saving account.

Suppose that your loan outstanding at a specific point of time is Rs 15 lakhs (Rs 1.5 million).

In case of normal home loan, the interest will be charged on the loan outstanding, i.e. Rs 15 lakhs.

On the other hand, in case of smart home loan, the amount on which interest will be charged is just 500,000 (15 lakhs loan outstanding minus 10 lakhs deposit).

Over the years, this saving becomes bigger and saves you a lot of money.

Let's take a look at the working below.

In the example below, the borrower has taken a loan of Rs 20 lakhs (Rs 2 million) to buy a house.

The tenure is 20 years and the rate of interest is 10 per cent.

He also has Rs 10 lakhs deposit in his account.

Let's see how the interest outgo looks in both the cases (normal home loan versus smart home loan).


DATA

Normal Home Loan

Smart Home Loan

Loan Amount

2,000,000.00

2,000,000.00

Original Tenure (in months)

240

240

Interest Rate

10.00%

10.00%

Average Bank Balance

0

1,000,000.00

EMI

19300

19300

Repayment completed (in months)

240

72

Total repayment

4,632,000.00

2,389,600.00

Interest Payment

2,632,000.00

389,600.00

Savings on interest payment

2,242,400.00
You can see there is huge savings in case of smart home loan.

In this example, the borrower has to keep Rs 10 lakhs in the account for 20 years or simply prepay the loan at the end of 72 months by paying the outstanding 10 lakhs.

Since all of us do not have Rs 10 lakhs to deposit after taking home loan, some borrowers want to deposit smaller amount in their savings or current account every month to take advantage of the scheme.

In such cases, the interest will be calculated on the loan outstanding minus the amount available in the account at any point in time.

Important points to consider

While the scheme looks great at the first glance, there are some points borrowers should consider.

First, interest rate on smart home loan is higher than the interest rate on normal home loan. The difference can be anywhere between 0.25 per cent and 1 per cent.

Despite the difference, there is scope of savings.

As shown in the above example, the saving is more than Rs 22 lakhs (Rs 2.2 million) in interest.

Even when you take smart home loan rate of 10.75 per cent, the savings will be more than Rs 20 lakhs.

Second, the deposit in your savings or current account doesn't earn any interest.

Hence, do not expect to save on your interest liability as well as build your interest assets.

The deposit is used only to lower your interest liability.

There is no interest paid on that.

In fact, since this deposit is used to offset the principal amount, it may not even show as current account, saving account deposit.

However, this doesn't mean that you cannot withdraw when you need this money.

This is done so that banks do not have to pay any interest on it.

This means you are losing on the interest that you would have earned by depositing Rs 10 lakhs in normal saving account.

If you consider this aspect of smart home loan, the saving doesn't look so great.

Third, borrowers have to study the other charges and fee that banks charge.

Some of the typical fees charged by bankers are account linkage fee, utilisation fee, processing fee etc.

Hence, borrowers must be clear on what they are paying against.

Then only it makes sense to opt for smart home loan.

Banks may also charge conversion fee when you want to convert your normal home loan to smart home loan.

The conversion fee can beas high as 1.5% of the loan outstanding.

Finally, borrowers should understand that the money they deposit against the smart home loan account is reducing their interest liability.

Looking at it from other angle, this means that your deposit earns an interest which is equal to your home loan interest rate.

If borrowers can find better investment which returns more than the home loan rate, they should go for investment and earn better returns.

Conclusion

While smart home loan saves money, borrowers must evaluate the complete picture of the cost associated with it.

All the fees, charges, and penalties, if any, should be factored while calculating the benefit of smart home loan over normal home loan.