Claim the money before it is shifted to the senior citizen fund. The process takes almost a month.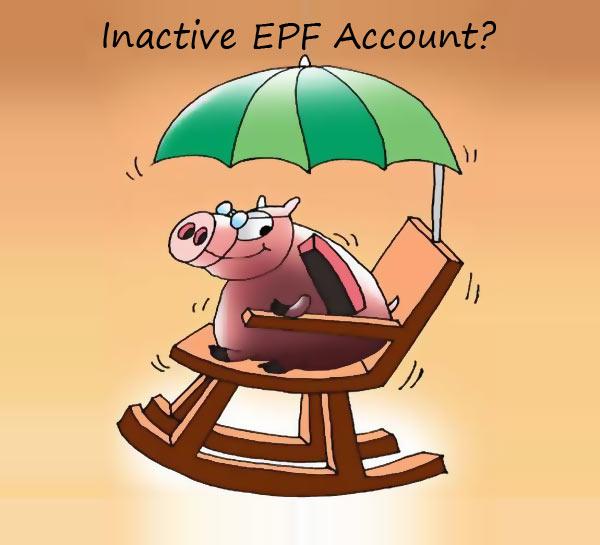 It is a common practice for employees to change jobs and not transfer or withdraw money from their provident fund (PF) accounts.
Overtime, these accounts might become dormant. According to existing norms, no interest is paid on 'inoperative' accounts, where there has been no contribution for 36 months.
Now, there's another reason to worry. According to finance minister Arun Jaitley's announcement in the Budget, these accounts could be used to set up a fund for senior citizens.
Thankfully, help is at hand. The Employees' Provident Fund Organisation (EPFO) set up an online help desk last month to help members trace inoperative PF accounts and reclaim the money idle in these accounts. You can use this facility even if you do not know your account details.
Depending on the information given, it might take anywhere from four days to a month to get details of an inoperative account, according to Central Provident Fund Commissioner K K Jalan.
Those not satisfied with the response time or are unable to make a breakthrough can register their grievances on epfigms.gov.in.
Those who know the details, can simply fill a claims form, available on the EPFO website, and submit it by post or in person to any of the 123 EPFO offices in India.
Once the claims form is given, it takes between three and 20 days to get the money into your bank account.
Experts say it's better to transfer the amount to one's current EPFO account than opting for a withdrawal.
If you withdraw the amount from an inoperative account and the account has completed less than five years, the entire sum will be added to your income and taxed in line with your slab rate.
This could add to a substantial amount, especially if you fall in the 30 per cent bracket. The amount will be tax-free if the account has completed five years.
"The lump sum that you get on withdrawal could be a substantial amount and you are likely to use it for reasons other than retirement. So, it is advisable to transfer rather than withdraw this money," said Malhar Majumdar, a certified financial planner.
However, withdrawing is the only option for those who are no longer employed or are self-employed. Here's how you can zero on your unknown, inoperative account.
Step 1: On the EPFO home page, click on 'Inoperative A/c Helpdesk' and then on the 'First Time User' button.
A new window with the title EPFO Inoperative Account Help Desk will prompt you to provide the reason why your account has been lying idle.
Write a brief explanation and click on the Next button.
You will be led to a screen with fields such as establishment code, PF account number, company name, address, etc.
Then, provide personal details such as name, date of birth, mobile number, e-mail id, contact address, etc.
Also provide your Aadhaar, PAN and bank account numbers as part of the standard know-your-customer, or KYC, requirement.
Step 2: Click on the Generate PIN button to receive the PIN, or personal identification number, on your mobile.
Enter the PIN and click on Verify PIN and Submit button. You'll receive an acknowledgement reference number on your mobile.
Step 3:
Key in the reference number and mobile number on the login page of the help desk to get to the EPFO Helpdesk Dashboard.
Your query will be directed to a field officer in the regional EPFO or the centralised help desk. The officer might get in touch with you personally to get more information on the account.