Delayed project delivery and unrealistically high real estate prices, which developers are unwilling to lower despite piled up inventories, have adversely hit the sector.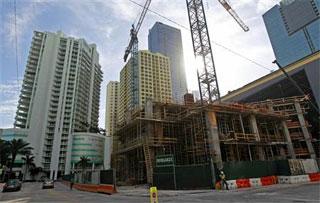 Every year people look forward to invest in a car or property during festivities like Ganesh Chaturthi, Navratra and Durga Puja. This festive season extends up to Diwali and Charismas to the New Year.The home buyers' desire to finalise their property decision is guided by twin factors – first, emotional consideration that it is auspicious time; second, the various schemes and discounts offered by the developers
What's the trend?: It is believed that over 40 per cent of the annual realty sales take place during the festive period. However, it is unlikely that there could be a turnaround for the Indian real estate sector this year. The property buyers are not in an upbeat mood, despite efforts of both developers and brokers Developers like Ekta, Omkar, Rustomjee, and Marathon in Mumbai; Ansal API, Pratham Housing, Godrej Properties and Ajnara India in NCR; and Puravankara, Brigade and Mahindra in South India, are going all out to lure buyers this festive season. Discounts running up to flat 15 per cent depending on the location are being offered. Big hoardings as well as full page colour advertisements in the dailies are being published by such real estate developers to woo customers Various other platforms such as Internet, mobile marketing, social networks as well as bulk e-mails are being sent out to attract buyers
Sales not up as expected: According to experts, overall the market is slow, so the spurt that is witnessed during the festive season is not there this time. Though the number of enquiries has gone up substantially, but very few are actually getting translated into sales.
The reasons for lack luster festive season: Delayed project delivery and unrealistically high real estate prices, which developers are unwilling to lower despite piled up inventories, have adversely hit the sector. Residential real estate market across the leading cities in India is overheated. Lakhs of flat buyers are still awaiting possession of their homes in delayed residential projects. Apart from that, new bookings are also slow this festive season as there are not many new launches.
Offers, festive home loan schemes: The trend of offering schemes, discounts and freebies is fast catching up with most of the realty majors This trend is likely to continue in the coming years Various freebies including gold coins, cars, club membership, free parking and even fully paid holidays are being offered by the developers to their prospective home buyers Also, cash discounts are being offered during the festive period by developers to attract new buyers
While developers have been waiting for the festive season before launching special schemes and discounts to boost sales, many buyers have postponed their purchase decisions in anticipation of lower interest rates. It is time the developers realise that new residential projects catering to the rising demand for affordable housing in the country need to be launched. Hence, festive season or no festive season, home buyers would continue to invest in new properties.
The home loan companies also need to synchronise their loan schemes along with discounts offered by the developers. Here is what is currently on offer.
A quick look at the festive offers:
| | |
| --- | --- |
| ICICI Bank | 10.15% for loans upto Rs 75 lakh (floating basis) and 10.35% for loans between Rs 75 lakh and Rs 3 crores for self employed customeRs Salaried individuals to get a single rate of 10.15% on all floating rate loans upto Rs 5 crores valid from 14th August 2014 |
| Corporation Bank | Home loans at 10.25% floating rate upto Rs 2 crores loans (repayment period of 30 years) and 10.5% for loans above Rs 2 crores. Processing charges will be waived during festival season. Valid upto December 2014. |
| Oriental Bank of Commerce | Reduction of home loan interest rate by 0.5% to 10.25% for loans above Rs 75 lakh |
| Sundaram BNP Paribas Home Finance | a new scheme for funding rural houses at a concessional rate of 9.60 % per annum for women, SCs and STs. Interest would be fixed for seven years and converted to floating rate of interest thereafter. |
| PNB | up to Rs 2 crore at 10.25 % including a complete waiver of processing fee and documentation charges on all loans |
Property prices are nowhere down. Although it is an auspicious time property buyers are an indecisive lot across the country. Overall, market sentiment does not seem to be positive, but it is too early to assess the impact. As compared to the last two festive seasons that had been reeling under the impact of economic slowdown, this year business, however, is expected to be better than the previous years in the ultimate analysis. The developers too are hard pressed for funds and hence keen to clear off their inventories as early as possible.
BankBazaar.com is a marketplace where you can compare and apply online for loans to meet all your personal loan, home loan, car loan and credit card needs from India's leading banks and NBFCs.