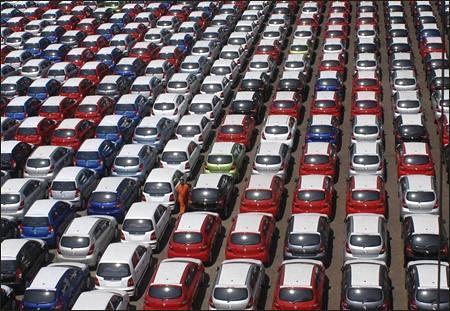 Don't be surprised if the insurer asks for a higher motor insurance premium if your daughter or son drives the car. But there could be a relief on the premium if you own a flat or are well educated or even just married.
Reason: Insurers say married people drive more safely, while education and flat ownership gives them comfort that the insured is stable.
A number of private sector insurance companies such as Bajaj Allianz and ICICI Lombard have introduced these new parameters and are collecting data to profile new customers and renewal of policies. The benefit being provided is as much as 5-10 per cent of the premium.
So far, motor insurance policies in India were based on the value of the car, the zone/location it was driven in, its cubic capacity and how old it was. However, now, insurers are also considering the driver's age, gender, marital status, the number of children he/she has, income group, home type, driving experience and whether the car would be self- or chauffeur-driven.
Vijay Kumar, head (motor insurance), Bajaj Allianz General Insurance, says, "Right now, the industry is in the process of collecting customer data. Once data is established and we assess risks better, the industry would be able to give higher discounts…. For a motor policy, we may even consider mentioning the names of all the drivers in a family."
While some insurers have already started collecting information on drivers, they might consider more disclosures, too. For instance, if one has violated traffic rules on a number of occasions and been fined for such acts, he might be denied a motor insurance policy. Driving experience might also be considered. One can find out about the disclosures an insurer seeks when a policy is renewed.
Till these disclosures are made mandatory, one might consider other ways of getting discounts such as no-claim bonus (NCB). Policyholders who don't make any claim in a policy year get points in the form of an NCB, which usually means a discount on the premium during renewal.

An NCB can offer a discount of up to 50 per cent on the premium for own-damage cover. And, accumulating NCB helps in the long term.

"You could do so by getting your car repaired at a garage that charges reasonably, following traffic rules and maintaining your car. Remember, an NCB can be carried forward in case you buy a new car or if you change cities/countries. Hence, accumulated NCB, along with the reduced value of your car, will gradually decline your premium with each passing year," says Anuj Bagia, head (marketing), policybazaar.com
Don't forget to disclose your car's fuel type. For instance a petrol-run car is considered less risky than a diesel one. "A diesel-run car is assumed to be used more often than a petrol-run one. So, the premium charged for it would be 10-12 per cent higher. Therefore, voluntary declarations are a must, provided these are in line with your insurer's requirements," says Sanjay Datta, head (claims and underwriting), ICICI Lombard.
There are a few benefits already available. Since the safety record of female drivers is better than their male counterparts, they are considered low-risk customers.

If one stays in a rented house or falls in a low-income category, he/she is considered financially unstable and, therefore, would be a high-risk customer for insurers. If one is married and has a steady job (for instance, doctors or chartered accountants), he would be considered a cautious driver; in such cases, an insurer might cut the premium. Currently, discounts on premiums (based on these criteria) can be up to 10 per cent.
Installing anti-theft or safety devices can fetch an additional discount of three to four per cent, or up to Rs 500. However, these devices should be approved by the Automobile Research Association of India.
Last, opt for a higher deductible (the part of monetary loss borne by customers) if it is suitable. The deductible could be compulsory or a voluntary component.
For instance, a compulsory deductible of Rs 1,000 would mean one has to pay Rs 1,000 of the claim amount, while the insurer would pay the rest. Opting for an additional voluntary deductible can help reduce your motor insurance premium.