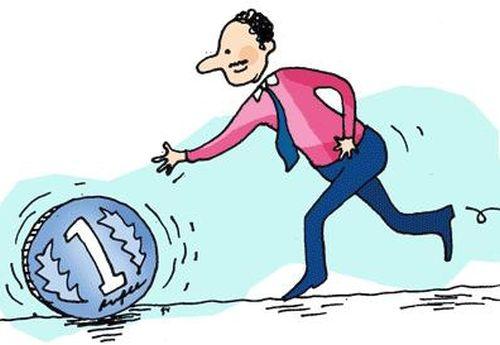 The past year has been excellent for the mutual funds industry, with equity folios regaining the 40 million mark and assets under management (AUM) touching a record Rs 13 lakh crore or Rs 13 trillion in July.
The month also saw the highest absolute gain in over four years.
Thus the mood at the Business Standard Fund Cafe on Wednesday was optimistic.
A panel of chief executives of seven leading fund houses expressed confidence that AUM would cross Rs 20 lakh crore or Rs 20 trillion in three years.
This is partly because retail investors are indeed coming back after almost three years of negative flows.
Last year, mutual funds saw almost 1.5 million new investor folios and creation of eight million systematic investment plan (SIP) folios, largely because of the increasing flow from smaller cities and towns.
The potential is huge, as the industry has 10-15 million actual investors and that's barely 25-30 per cent of potential judged by the number of those filing income tax returns.
Still, mutual fund houses do have several challenges ahead to win more investors.
For example, according to data available with the Securities and Exchange Board of India, this is one of the four jurisdictions with the most upfront commission charged to investors.
The regulator has also been critical of how asset management companies use funds meant to raise investor awareness.
While such behaviour is not universal, fund houses would do well to introspect on how to remove the widespread perception that the voice of the consumer is not being heard.
It is also important for fund houses to manage return expectations in times of euphoria by engaging with investors to showcase their track record; and to increase their risk management capabilities by taking advantage of a hedging mechanism now permitted by Sebi.
Also, a McKinsey study in June this year has shown distribution of assets is still unequal among various Indian cities.
The share of the so-called B-15 cities (those below the top 15), has been stagnant, at 14 to 16 per cent of the industry's total AUM.
Even within the top 15 cities, the top five fund houses alone account for 72 per cent of the total AUM.
Despite the impressive growth, there is also a growing feeling, as pointed out by a Confederation of Indian Industry-PricewaterhouseCoopers study that the industry has shaped itself into a mutual funds business rather than an asset management business as defined by global peers.
There are opportunities to offer products that address multiple investment needs, to bring in additional investors.
An investor then could choose products that meets her needs at every stage in life.
On its part, the government should look at removing unnecessary roadblocks.
For example, if someone can open a bank account with just an Aadhar card, what is the rationale for insisting that she has to provide a permanent account number and other know-your-customer documentation before investing in mutual funds?