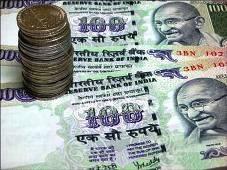 Harshad Mehta, Ketan Parekh or 2G, the last three decades have seen scams that have hurt the stock market badly. Besides, there have been long, listless periods, when one has been left guessing the direction of the markets.

Three veteran investors, who, have braved the bad times, give their advice to retail investors.

Parag Parikh
Chairman, Parag Parikh Financial Services
Started investing in 1979

Investment philosophy: Investing becomes risky when you start gambling.

Take a contrarian view when investing. Be fearful when everybody becomes greedy. When everyone is fearful, be greedy.

In 2008, when markets were in a free fall, it was an opportune time to pick up scrips. "There was an opportunity to buy almost every day," he says.

His portfolio consists majorly of FMCG and pharma stocks. There are stocks in his portfolio as old as 20 years.

The last 30 years have not been easy.

"I went into depression during the technology boom.

"Whoever came up to me asking for advice on investing, I had told them the technology stocks were over-valued and should not be picked up. But it was a time when they were surging everyday, and my call was going wrong," he admits.

Advice for turbulent times: Nobody is a genius here. You learn something new every time. Stop trying to be a punter or a trader. Become an   investor instead.

"A good retail investor churns his portfolio once a year. He should go for bottom-up stock picking," he advises.

Chetan Parikh
Director, Jeetay Investments
Started investing around 1983

You are always learning in the stock market. And, while you are it, you will make mistakes.

"The mistakes are the tuition fee you pay for making money in the markets," says Parikh.

Parikh started investing in the mid-1980s.

This was when he was looking for a short-cut to fund his entrepreneurial venture.

He began by asking tips from people and there was really no focus.

After 26 years, he is wiser, and fully invested. His portfolio boasts majorly of FMCG and pharma. He has
investments in real estate as well.
During his 'punting days', he would dabble in initial public offerings and stocks the majority purchased.
Investment philosophy
: A three-tier approach.
That is, the book value, intangible assets and growth aspect of a company. He advises retail investors to keep emotions in check and to have patience while investing.
"When you are impatient, the risk increases. Buy stocks cheap."
Advice for turbulent times:
Stay invested for the long term is his mantra. By this, he does not mean 3-5 years, but 10 years and above.
The oldest stock he has is 15 years old.
"Over a long period, a stock will compound well and give you good returns." He also warns against churning your portfolio too much. "Stay invested in five to six great companies. This will make sure you do not lose the competitive advantage."
Chandrakanth SampatRetail Investor
Started investing in mid-1950s
After quitting a family business in 1955, he started investing in equity. Owns consumer majors like Hindustan Unilever and Nestle.
In the 1950s, the capital market was ruled by one entity, the Controller of Capital Issues, which used to decide the price at which the company would go public.
If a foreign company wanted to operate here, it had to share equity with the public. There were no merchant bankers. And, investing was simple.
"There was a time when I was 70 per cent into the (equities) market," he says. Of late, the veteran has turned bearish, putting away most of his money in cash and cash equivalents. Now, he has just 30 per cent of money in equities.
Investment philosophy: Invest in a business you understand. The company should have either zero or very little debt. And, the share should be available at a P/E ratio of 13 to 14 times the current year's earnings. Lastly, it should be available between 3.5 and 4 per cent yield. "It is that simple!" he says. This is all he does, no more research.
Advice for turbulent times:
I have a few parameters for selecting stocks.
I do not go beyond them.
When you go beyond, or add too many, you burn your fingers really badly.