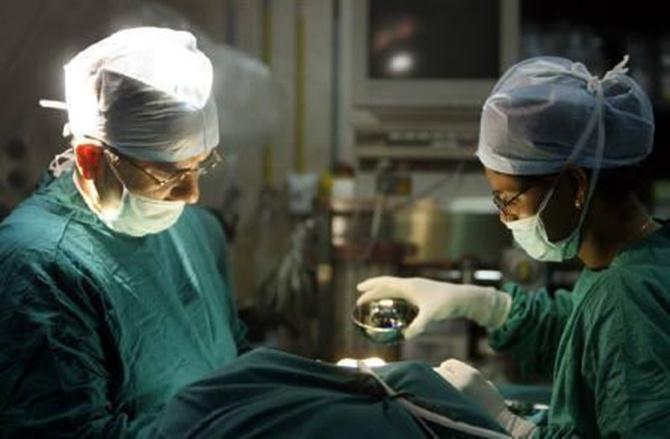 Each one of us will agree that healthcare costs are going through the roof these days.
And it will be no exaggeration to say that a poor health can dent your wealth, if you are not adequately insured.
We have been reading about benefits of buying a mediclaim policy at a young age.
Experts have been talking about the perils of being uninsured or under-insured.
Before we take the discussion further take a look at what medicals costs are like in a metro city like Mumbai or Delhi.
| | | | | | |
| --- | --- | --- | --- | --- | --- |
| Ailment | Injuries / fractures | Cancer treatment (surgery and follow up for 1 yr) | Heart disease (surgery and follow up) | Dengue / Malaria | Gastroenteritis |
| Cost (Rs lakh) | 4+ | 6+ | 6+ | 1+ | 1.5+ |
(Source: Paramount Healthcare Management)

Consider this scenario
You either have a mediclaim policy which does not cover all types of medical expenses or may be one never bothered to take out a mediclaim policy.
In both scenarios you are in a disastrous situation if detected with any disease which requires say Rs 800,000 for the treatment.
What do you do if your existing insurance is only of Rs 300,000?
Obviously, you will not mind paying the additional Rs 500,000 from your savings.
This Rs 500,000 over a period of time say, 10 years would have become Rs 900,000 even if it were put in a fixed deposit that gave you a 6 per cent post tax return.
A health insurance premium of about Rs 10,000 a year (for an average 40 year old with a family of 4) may have been of great significance in similar circumstances but that's a separate discussion.
If you take the argument further, a serious health condition like severe diabetes, blood pressure management caused by poor lifestyle choices can actually impair your career options and therefore, your earning prospects.
While most employers will not admit it, if there's a choice between a healthy candidate and one with strong ailments that need ongoing management they will almost always go with the healthier candidate thinking he or she will be able to give more to the job and is less likely to be away on constant medical leave.
The key point is healthcare expenses can impact you in many ways. Paying a hefty bill is one part.
Not having the amount that you ended up paying is something most people don't consider.
In the above example, Rs 900,000 lost is Rs 900,000 less available for your child's education – perhaps cost of an engineering course or that much reduced from your retirement kitty.
There's a line outside my gym that I never tire of reading.
It says "The most important time to relax and take care of your health is when you have no time for it!" Taking your health seriously is mostly, an obvious argument. Treating it as anything less than top priority can be financially disastrous too.
While having adequate health insurance cover is important, doing everything in your control to ensure you do not need it is the best thing you can do for yourself and your family.
Manish Shah is a Co-founder & CEO, Bigdecisions.in
Powered by