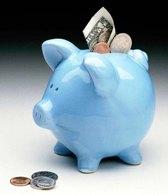 Debt markets did not provide any refuge to fixed income investors in 2010. While, bank fixed deposit rates underperformed inflation, debt mutual funds schemes also could not generate positive inflation-adjusted returns.
However, all this is about to change and we believe that fixed income investors will be spoilt for choice in 2011.


Inflation is becoming sticky in nature and the real interest rates have been negative, making investors reduce their financial savings.


Indian investors, one of the biggest savers in the world, have started moving a part of this money to hard assets like precious metals (especially gold), which is evident from the uptrend in gold prices in the past few months.

According to world gold council estimates, Indian imports, till the September quarter, have already touched 624 tonnes, as compared to 450 tonnes in the year 2008, despite the current high prices.


Also, higher inflation has induced investors to advance their consumption, which has left the banking sector starved of much needed deposits. This is the primary reason for tight banking liquidity.


Banks, in turn, have started increasing bank deposit rates, which we believe will continue into the first quarter of 2011.


While, the returns on bank fixed deposits, may look winsome for investors on the back of such rising rates, the post-tax returns may be depressing for some. Investors thus, can consider investing into fixed income products offered by mutual funds with similar features like that of bank fixed deposit.

However, it is important that investors are aware of the various features like, 'lock-in feature', well before investing as it restricts exit before maturity of the product.

We believe bank CD rates can rise to double digits, hence providing good investment avenues for investors willing to keep money in lock-in products for one-two year maturity.


Hike in bank fixed deposit rates is expected to translate into slowdown in credit demand, which may lead to lower gross domestic product (GDP) and lower inflation by mid year.

Investors who have a risk appetite can put some money in bond funds during the April-June quarter of 2011 as bond yields might start falling around that time providing capital gains opportunities to these funds.


Another alternative for beating inflation is having some inflation hedge in the portfolio. Gold is considered to be an excellent inflation hedge and has delivered consistent performance in the recent past.

We believe that the ensuing global economic crisis coupled with favorable demand-supply scenario provides a formidable investment case for gold as inflation becomes a global issue. Hence a combination of both gold and fixed income products in the portfolio may provide the much needed fixed income which investors yearn for.