The Reserve Bank of India has indicated loan demand has not improved, despite the beginning of the festive season.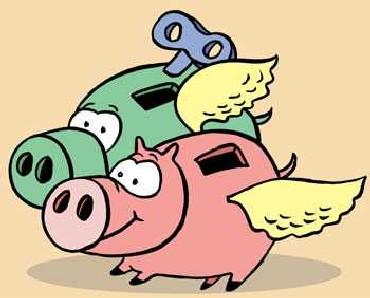 Banks are likely to pare term deposit rates in the near-term, as muted credit demand with its cascading effect on loan yields is threatening to erode their net interest margin (NIM).
The yield on advances for lenders has been declining steadily, as corporate houses are reluctant to borrow money from banks.
This, combined with high deposit rates, have increased the stress on banks' net interest margin, bankers said.
"Yield on advances has been decreasing. Hence, interest rates on some of the deposits will probably have to be reduced. I expect deposit rate cut to start in the next few weeks," Ranjan Dhawan, executive director of Bank of Baroda, told Business Standard.
The state-run lender's global yield on advances had narrowed to 8.31 per cent at the end of June, from 8.46 per cent a year earlier.
A few banks have already slashed deposit rates in certain buckets and many others are expected to mirror the move.
State Bank of India has announced a 25-basis point (bp) interest rate cut on deposits maturing in one to three years from September 18.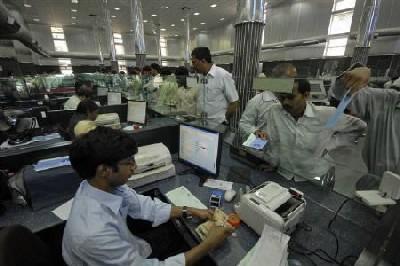 The bank said the decision was taken in the wake of slower than anticipated credit growth and surplus liquidity. "Both lending and deposit rates are a function of credit demand. At this point of time, the credit demand is not exceedingly healthy...But that said, I think the (lending) rates are pretty low.
I think already there has been an adjustment in the interest rate on the asset side over the last month. So, unless there is a pick-up in (credit) demand, from our side we will re-examine (deposit rates) in the current financial year," Aditya Puri, managing director of HDFC Bank, told reporters in Mumbai.
For the fortnight ended September 5, annual credit growth of the banking system fell to 9.68 per cent, according to the Reserve Bank of India (RBI)'s latest data. This was the first time since October 2009 that growth in bank credit was below 10 per cent. Deposit growth during this period was 13.78 per cent.
RBI indicated loan demand has not improved, despite the beginning of the festive season.
"Non-food credit growth decelerated in September this year, the lowest since June, 2001, despite liquidity conditions remaining comfortable and deposit growth remaining normal," the banking regulator said in its fourth bi-monthly monetary policy statement for 2014-15, released on Tuesday.
The slowdown in credit growth was more pronounced in public sector banks, it added.
"Considering the fact that credit has not picked up much, the system is having sufficient liquidity, companies are having various avenues for raising funds, and investment climate is yet to turn around, going forward, banks may reduce the deposit rate as has been done by some large banks," T M Bhasin, chairman of Indian Banks' Association, said.
Some bankers, however, ruled out drastic reduction in deposit rates fearing a migration of funds to other financial products. "(For us) there is no deposit rate change immediately on the cards.
But that does not mean we will wait for a year to see any change...You will also have to see that today bank deposits compete with many other financial instruments.
We will have to keep that in mind," Chanda Kochhar, managing director and chief executive officer of ICICI Bank, said.