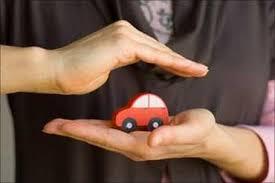 The pitch 'our insurance company has tied up with 1,600 garages' seems attractive to buy cashless motor insurance.

However, this means little if the garages aren't located close when needed.

As is the case in the health segment, insurers offer cashless motor insurance, too, provided you choose to go to a garage that is part of the insurer's network.

These schemes are gaining popularity -- about 80 per cent of claims are from such policies, say industry players.

For cashless motor insurance, most companies have a reasonable number of tie-ups.
For instance, Bajaj Allianz has tie-ups with about 1,700 garages, while HDFC Ergo has tie-ups with about 1,600 garages across the country.

Such schemes are convenient: If a network garage is located close to your residence, simply walk in for repairs after you have taken the approval of the company.

Another major advantage is customers need not pay the money upfront, as the insurance company concerned already negotiates and fixes the rates with the garage for tasks such as painting, denting and replacing spare parts.

Typically, if the insurance policy is bought from an authorised agent/dealer of the manufacturer, the cashless facility is assured across the company's network in India, says Vijay Kumar, chief technical officer at Bajaj Allianz General Insurance.

But in this case, the premium might be marginally higher, as it is customised for the manufacturer concerned for assured quality of repair, use of genuine parts and ease in the claim-handling and the repair processes.

If you are buying a policy on your own, check for the number of garage tie-ups the insurance company has and whether the garages are authorised or capable of servicing claims for the vehicle-make owned by the customer, says Mukesh Kumar, member of the executive management and head (strategy planning and marketing), HDFC Ergo General Insurance.

"Only in case of the roadside garage is the cashless facility not available, because these tend to be unauthorised and do not conform to certain standards," says Kumar of Bajaj Allianz.

If you have a luxury car and a preference for a trustworthy garage, don't go for a cashless policy.

Remember, if you don't have a cover such as a depreciation cap, you will have to pay the depreciation amount from the admissible claims.

Also, the approval for repairs can be time-consuming.

If the damage is a minor one and you want to address it quickly, or if the vehicle is old, maybe reimbursements are a better option, says Sanjay Datta, chief (underwriting and claims), ICICI Lombard General Insurance.

So, while the cashless facility is preferred for private cars, in case of two-wheelers, not too many prefer it.

"It is also possible the garage might tell you for the rates fixed, you might not get the best possible work done.

"So, if you want better service you might have to pay additional charges or compromise on the quality," says Divya Gandhi, head (general insurance) and principal officer, Emkay Insurance Brokers.