Look at gold bonds or gold monetisation scheme instead of buying physical gold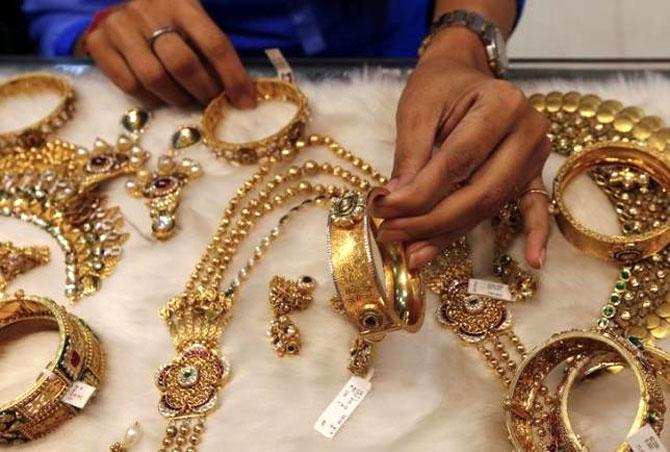 I was talking to a friend recently on his plan to buy gold on Akshay Tritiya this Monday. Till last year, he had bought physical gold coins on this day. This year he is unsure.
When I asked him why he bought gold coins on Akshay Tritiya in the first place, he said it was was only on account of tradition. A gist:
Friend: I ensure I account for it as an investment towards the cost of my children's marriage because I will convert this gold into jewellery for the occasion. I am also ensuring that this investment is within the five per cent limit of my portfolio that we had agreed on.
The only change from your recommendations is that I buy the gold as coins in a lump sum on this day rather than invest systematically every month in a gold fund, as recommended by you. You have been writing about the many gold schemes of the government. I thought I would check if I could benefit by doing something different this Akshay Tritiya.
Me: The Reserve Bank of India is likely to announce a tranche of gold bond purchase during the Akshay Tritiya week. Each bond is for one gram of gold and you can purchase up to 500 bonds (minimum two), which will be priced based on gold prices prevailing in the previous week. Unlike a gold fund where a management fee is payable to the fund manager, here you will earn interest at the rate of 2.75 per cent on the initial investment value every year.
On maturity, you will get back money equivalent to the amount of gold bought by you on the prices prevailing at the time of redemption. You can use the maturity proceeds to actually buy gold then according to your needs.
The gold bond is freely transferable and you can get a loan against it from any bank. You can also prematurely encash it after a lock-in of five years. So, in terms of access to liquidity, it is equivalent to your gold coins and it is far superior in return because you earn interest instead of paying costs.
Friend: I agree with you, but I have the same issue with gold bonds that I had with gold funds. Buying a bond just does not give me the satisfaction of following a long-held tradition. Isn't there a better way to follow tradition and benefit from the new schemes?
Me: Then, consider buying gold coins from a bank and bring it home on Akshay Tritiya, just like you do every year. Take it back to the same bank the next day and deposit it in the gold monetisation scheme (minimum 30 gm). Now, the bank is holding the gold safe for you and will also pay you a tax-free interest of 2.25-2.50 per cent a year.
At the end of the scheme period, you can ask for equivalent grams of gold back (a charge of 0.20 per cent of the value at that time will be payable). You can transfer the holdings to another person holding a similar account or redeem it from the bank earlier by paying a small penalty.
You can get loans against the scheme holdings as well. From a liquidity perspective, it is equivalent to your gold coins, but instead of incurring costs on storage and safekeeping you are making substantial tax-free interest. If you want to work out this scheme, just buy gold coins of 999 fineness from a bank that also runs the gold monetisation scheme. That way you can be assured that the conversion of the gold coins into same grams of gold monetisation scheme is easy and convenient.
Friend: You mean, I can buy gold and keep it with the bank and earn tax-free interest and get back equivalent gold to convert into jewellery for my children's marriage? It's like having your cake and eating it, too. I think I will do it this Akshay Tritiya.
Photograph: Amit Dave/Reuters