Inflation and asset prices have eroded the value of money. A look at what Rs 1 cr meant 40 years ago and what it means now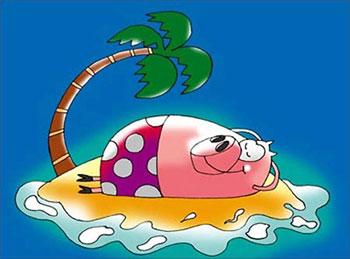 "When I joined the business around 50 years ago, Rs 1 crore was nearly $2 million. The rupee was a very strong currency. One crore is $150,000 now," said Adi Godrej, chairman of the Godrej Group.
To put things in perspective, when Godrej joined Godrej Soaps, it had a turnover of Rs 2.5 crore (Rs 25 million). In 2001, the company demerged to form Godrej Consumer Products and the original firm was renamed Godrej Industries. The combined net sales of these two entities is Rs 15,520 crore Rs 155.2 billion).
Forty years ago, few could even dream of making Rs 1 crore (Rs 10 million) by the time they retired, not least because the highest income tax rate applicable in 1973-74 was 97.50 per cent. Which meant from an annual income of Rs 1 crore, one would have been left with Rs 2.5 lakh.
Today, though the top income tax rate has fallen to around 30 per cent, earning Rs 1 crore a year is no longer considered a fortune. "In 2001, I wished that if I had Rs 45 lakh (Rs 4.5 million) to Rs 50 lakh (Rs 5 million) in my bank account, I could retire peacefully without having to think about money. A crore was about 80 times my annual income then," said A V Srikanth, founder & chief executive officer at Citadelle Asset Advisors and former CEO of Motilal Oswal Wealth Management.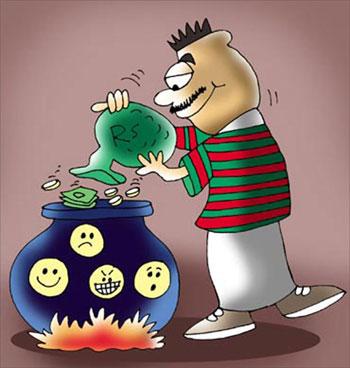 He says the crore lost its glamour during the bull run that started from 2003 and ended in 2008. In 2003 alone, the Bombay Stock Exchange Sensex went from 3,357 to 5,792. This is a gain of about 72 per cent, without including the dividends.
At the 2008 peak, the Sensex touched 21,000 levels. Profits from stocks found their way into the real estate market and property prices doubled every two years during the bull run.
Salaries also rose, some say even faster than property prices. This helped bring down the salary to property price ratio. For example, the ratio of annual salary to property price in the 70s was 1:20. The number has dropped to 1:4.5.
Explains a banker: "This is because household incomes have gone up sharply due to dual income and there are tax benefits for property purchase, and income tax rates have come down sharply."
But wealth managers say it is realty prices that caused the crore to lose its charm. "If the property a person wants to buy is valued at Rs 1.5 crore, he has to think at least double that amount as the retirement corpus," said a wealth manager.
Srikanth points out that when the hit TV quiz show Kaun Banega Crorepati was launched in 2000-01, the prize money of Rs 1 crore got the entire nation interested. However, when Season 8 was aired in 2014, only 14 years later, the grand price had risen seven times to Rs 7 crore (Rs 70 million).
As this suggests, the rupee has been consistently losing its value in the past four decades on account of inflation. Between 1974 and 1984, Rs 100,000's value dropped to Rs 28,341. Similarly, a crore became Rs 28.34 lakh (Rs 283 million) a decade later. Now, the crore is worth only Rs 2.17 lakh (Rs 22 million apprx).
Let's look at how your money would have grown if you had invested in different assets in the past 40 years. In 1974-75, banks offered an annual interest rate of 7.25 per cent. If you wanted Rs 1 crore now, the investment required back then would be about Rs 6.09 lakh (Rs 61 million apprx).
Gold fared better. To achieve Rs 1 crore in the past 40 years, all you had to do was buy Rs 103,000 worth of the metal. Assuming stock markets gave an annual return of 12 per cent, Rs 107,000 would have done the trick.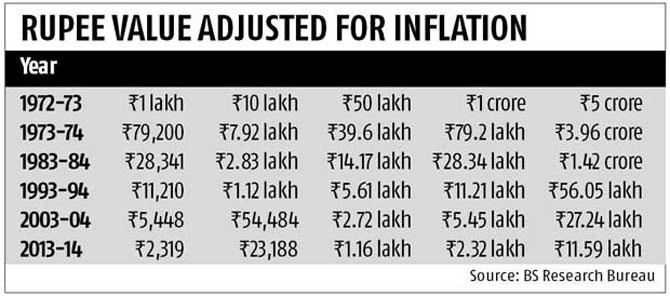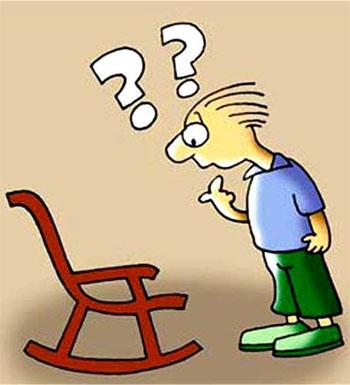 If you are wondering how much value Rs 1 crore would hold when you retire, say in 20 years, here's some quick math. At an average annual Consumer Price Index-based inflation rate of seven per cent, Rs 1 crore will be worth only Rs 25.84 lakh (Rs 258 million). Alternatively, you will need Rs 3.87 crore (Rs 39 million apprx) to buy what one crore can today.
Like being a 'lakhpati' lost its charm decades earlier, being a 'crorepati' has become a commonplace thing. Going by the Indian taxation laws, today a super-rich person is someone who makes Rs 1 crore in just one year.
Of course, there are still many things you can buy with Rs 1 crore. For example, there are 31 actively traded companies on the stock exchanges that have enterprise value of Rs 1 crore or less. However, you would still find it a struggle to buy a two-BHK flat in Mumbai or Delhi at a decent location with that kind of money.
Retiring with a crore has become unthinkable.