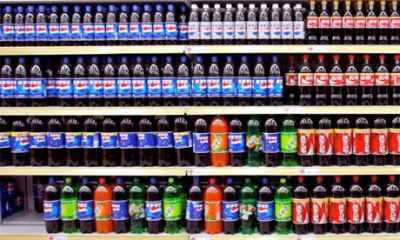 PepsiCo Inc on Monday appointed Sanjeev Chadha as chief executive officer for Asia, West Asia and Africa.

As incharge of PepsiCo's operations in 90 of the 200 countries where the company is present, his aim would be scaling up the region's share in PepsiCo's total revenues.

At present the region accounts for only about 10 per cent of the company's total revenues, despite being home to two-thirds of the world's population.

Earlier, Chadha was PepsiCo's president for West Asia and Africa.

Chadha's elevation as chief executive officer also means the stage is now set for a fierce battle for market share between two India-born professionals -- Coca-Cola's deputy president (Pacific group) Atul Singh being the other one.

The two would be locking horns in key markets such as China and South Korea.

They have already slugged it out in the Indian market as the chiefs of Indian operations of their respective companies and pushed double-digit volume growth through their tenures.

According to industry figures, Coke has a 16.6 per cent share of the soft drink market in China, while PepsiCo has only 5.1
per cent.
In his new role, Chadha would report directly to PepsiCo Chairman and CEO Indra K Nooyi.
He would oversee operations in Africa, West Asia (a highly profitable market for the company), Australia, New Zealand, Japan, Southeast Asia, etc. Coca-Cola's Singh has a much smaller role, overseeing Coke's operations in only 10 countries.
Chadha, who has 23 years of experience in the company, has played a key role in steering PepsiCo in India, after the pesticide controversy.
The Indian Institute of Management-Ahmedabad graduate was instrumental in opening Lehar Foods, a value foods division that pushed packaged Indian snacks and looked at pricing points below Rs 5.
He was also vital in framing the modalities for a joint venture with the Tatas to sell health and wellness products, especially in the mass market.
Under him, PepsiCo became the largest foods & beverages company in India.
"Sanjeev is one of the most respected senior leaders in the PepsiCo family and he has a strong track record of success," said Nooyi.