Adani, which had earlier bid only for the wholesale book, now want all of DHFL's assets and has pipped both Oaktree and Piramal by bidding higher than each of them.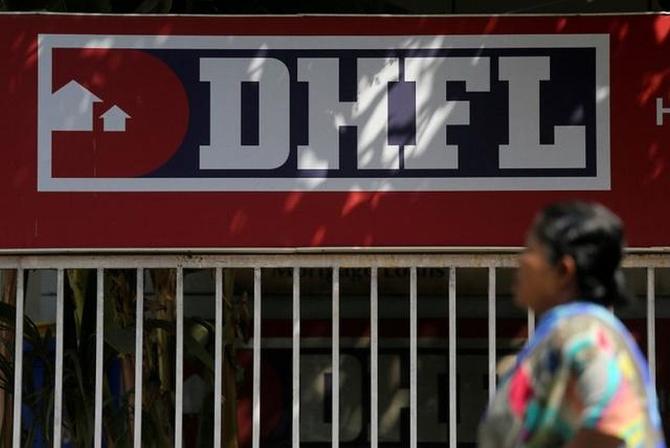 A surprise last-minute bid by the Adani group during the Diwali weekend for the entire assets of DHFL has angered the Piramal group,which has threatened to exit the race if the former's bid is accepted.
Adani had earlier bid only for the wholesale book, but has now pipped Oaktree and Piramal by bidding higher than them, say bankers.
In the revised bids submitted earlier, Piramal had bid Rs 25,000 crore for DHFL's retail books, while Oaktree had bid Rs 31,000 crore for the entire company.
Adani had bid around Rs 3,000 crore for the wholesale/slum redevelopment authority books.
However, Adani decided to bid Rs 250 crore more than Oaktree for the entire company.
Caught off guard by the development, the Piramal group has asked the committee of creditors to disregard Adani's new offer, threatening to seek legal redressal if that is not done.
Interestingly, bankers say they are not enthused by the Piramal and Oaktree offers and would prefer a bidder who puts more money upfront.
Besides, the conditional offer by Oaktree that it can withdraw from the process anytime — if it finds any other holes in the books — has worried bankers.
Another issue with Oaktree is that it if takes over DHFL, it would breach the foreign direct investment norms on insurance as DHFL currently owns 49 per cent stake in a life insurance venture with Pramerica.
At present, Indian laws do not allow 100 per cent stake by foreign companies.
Both Piramal and Oaktree had offered deferred payments and Rs 12,000 crore in DHFL's books to the banks.
The rest of the funds were to be given after seven years with interest worth Rs 3,000 crore.
Piramal group, Oaktree, and Adani group declined to comment.
"Oaktree was offering only around Rs 1,000 crore upfront from its pocket while the rest was DHFL's cash, to be given after a few years.
"The banks would prefer a buyer who can offer a higher cash component now," said a banker close to the development.
Banks have indicated that they do not prefer the Piramal and Oaktree offers of deferred cash as they have already made provisions for DHFL's massive default.
The fourth bidder SC Lowy's offer for wholesale book came with several riders.
Soon after it was sent to bankruptcy court last December,DHFL's creditors – including banks,provident fund companies, and fixed depositors – had raised claims worth Rs 95,000 crore.
For the Piramal group, the acquisition of DHFL's retail book is important as its wholesale book is struggling because of the real estate crisis.
"The regular cash flow generated by DHFL's retail book will help it balance the books," said a source close to the development.
In February, the lenders had sought offers for the company and almost two dozen firms had evinced interest - including Aion Capital,Adani, Hero Fincorp and KKR Credit Advisors, Oaktree, Morgan Stanley, WarburgPincus, Edelweiss, Piramal, and Blackstone.
Of these, only four offeredfinancial bids.
The bids were muted also because of the forensic auditreport by Grant Thornton, which revealed a Rs 14,500 crore hole in DHFL's books.
DHFL's promoters are currently in judicial custody for fraud and misappropriation of the company's funds.
Photograph: Francis Mascarenhas/Reuters