Unlike most MF distributors in India, Paytm Money will be offering low-cost direct plans, which don't charge for distribution expenses
Illustration: Uttam Ghosh/Rediff.com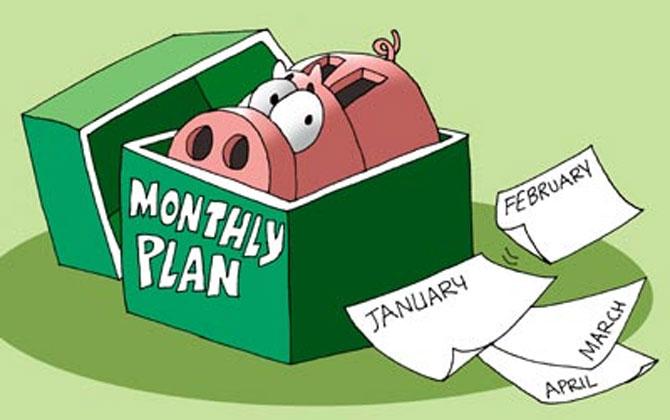 The widely-heralded Jio moment of the mutual fund (MF) industry is right around the corner.
Paytm, the mobile payments company, is set to go live with its MF distribution platform, Paytm Money, this month.
However, MF distributors, who at last count accounted for Rs1.8 trillion of industry assets, are confident that there is no need to reshuffle their business model as a technology-driven player enters the fray.
"Those just looking for transaction convenience and parking surplus funds on a temporary basis would get drawn to platforms like Paytm Money. Serious investors with long-term horizons would continue to prefer platforms like ours, where they can get timely and customised advice.
"We are going to stick to our business model despite what the competition is doing," said Srikanth Meenakshi, co-founder and chief operating officer of online platform FundsIndia.
With Rs 4,300 crore of assets under management (AUM), the Chennai-based firm is among the top players in digital-only platforms, earning Rs 49.6 crore in distribution commission during 2017-18.
Unlike most MF distributors in India, Paytm Money will be offering low-cost direct plans, which don't charge for distribution expenses.
Paytm Money is a registered investment adviser with the Securities and Exchange Board of India and will charge a nominal fee for buying funds.
A Paytm Money spokesperson said, "We are fully committed towards building a platform for long-term investors and bringing MF investments to the masses.
"Paytm Money will focus on providing convenience of digital investing, ease of payments, real-time transaction processing and updated investment portfolio at all times with powerful insights."
According to people in the know, Paytm Money has tied-up with third-party MF research firms such as Value Research and Morningstar.
Mukesh Dedhia, director of Ghalla Bhansali Stock Brokers, said most investors find it difficult to manage their own money, given little understanding of MF products.
"Even MBAs in finance and chartered accountants are my clients, as MF is not their expert domain," he said.
The Paytm Money spokesperson said, "We are offering direct plans that have lower expense ratios compared to the regular plans for benefit of investors."
Experts say direct plans make more sense for those looking at shorter tenure investments in categories like liquid schemes.
"For sophisticated investors who park surplus cash in liquid schemes, ease of transaction matters.
"However, for long-term investors, transaction comfort is not enough, as they need someone who stays with them throughout their investment journey and understands their requirements," said Neeraj Choksi, founder and joint managing director of NJ India Invest, India's largest distributor in terms of commission.
According to sources, Paytm Money has tied-up with Billdesk for payment gateway services.
Both Paytm Money and Billdesk didn't respond at the time of going to press.
As reported earlier, the company is in the final stages of testing the Patym Money app before it goes live.
It recently gave access to employees of its parent company, One97 Communications, and of Paytm Money to test the beta version of the app.
Already around 15 AMCs have empanelled with Paytm Money, according to industry sources.