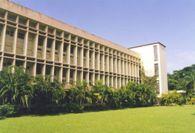 Salaries offered to Indian Institute of Management-Calcutta (IIM-C) graduates have increased 15-20 per cent compared to last year, during the recently concluded final placements, with more than 70 students bagging international postings.
The slot-0 salary packages from finance firms during final placements that took place in the first week of March range from Rs 30-40 lakh for Indian and 40-60 lakhs for foreign locations; about Rs 2-25 lakh for consulting firms and between Rs10 and 15 lakh for marketing companies.


The post graduate diploma in business management (PGDBM) batch of 2009-2011 that participated in the process of placement comprised 383 students, all of whom have been placed.

In terms of placement by sector, finance contributed 31.3 per cent, consulting 23.7 per cent, followed by marketing sector's 21.6 per cent.


"The highest salary offer last year stood at Rs 1.6 crore. This will be matched if not upstaged this year. While final details remain unavailable even as students await offer letters, we are sure that overall we have matched if not done better then even pre-recession standards," said IIM-C Placement Coordinator Pritish Gandhi. The current batch would also match the previous one despite the fact that the size of the batch has gone up by 38 per cent. The average salary offer for last year's batch was Rs 15.6 lakh.


Deferred placements
Responding to the need of introducing diversity in the careers chosen by graduates, IIM-C has introduced the concept of deferred placements for the first time in its history. Four students from the current batch have opted for deferred placements.

According to the policy, students could opt for placements any time over three years. IIM-Bangalore (IIM-B) also has a deferred placements programme.