This is roughly 70% of the national transporter's budgeted wage bill of Rs 40,435 crore for the current financial year.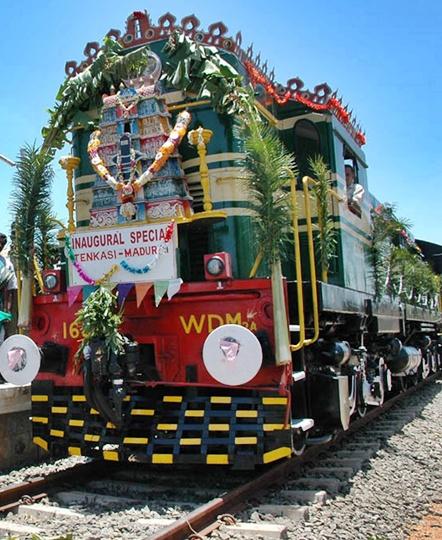 The recommendations of the seventh Central Pay Commission will impact Indian Railways' (IR) finances by Rs 28,450 crore (Rs 284.50 billion) annually.

This is roughly 70 per cent of its budgeted wage bill of Rs 40,435 crore for this financial year, 2015-16.
The rise is to take effect from January 2016. It includes an additional Rs 11,350 crore (Rs 113.50 billion) on salaries, Rs 9,500 crore (Rs 95 billion) on pensions, Rs 4,000 crore (Rs 40 billion) on house rent allowance and Rs 3,600 crore (rs 36 billion) on other allowances.
"The total impact of the pay commission recommendations would be around Rs 1 lakh crore, including Rs 74,000 crore (Rs 740 billion) for the general budget and around Rs 28,000 crore (Rs 280 billion) for the railways," Finance Minister Arun Jaitley told journalists.
IR employs around 1.3 million people. Salaries and wages were nearly 24 per cent (Rs 35,565 crore) of its total expenditure of Rs 1,46,000 crore (Rs 1.46 trillion) in 2014-15. The current year's budgeted wage bill of Rs 40,435 crore (Rs 404.35 billion) is nearly a fourth of the total budgeted expenditure of Rs 1,63,000 crore (Rs 1.63 trillion).
The recommendations come as the railways ministry is struggling to meet a stiff Operating Ratio (money spent to earn Rs 100) target of 88.5 as against the 91.8 of FY15.

The impact of the higher wage bill will worsen its finances, under stress due to declining passenger volumes.
A senior ministry official said this was a tough challenge and the railway board might ask for help from the finance ministry.

"Unlike other departments, the railways pays its salaries and wages from its own pocket," he noted.
Asked if a rise in fares was therefore likely, the official said that was "far-fetched".

The recommendations of the earlier, sixth, Pay Commission had led to a total outgo of Rs 72,000 crore (Rs 720 billion) in arrears for IR over the three years beginning 2006.