There were no evidence of any kickbacks, inappropriate contracting or unreasonable expenses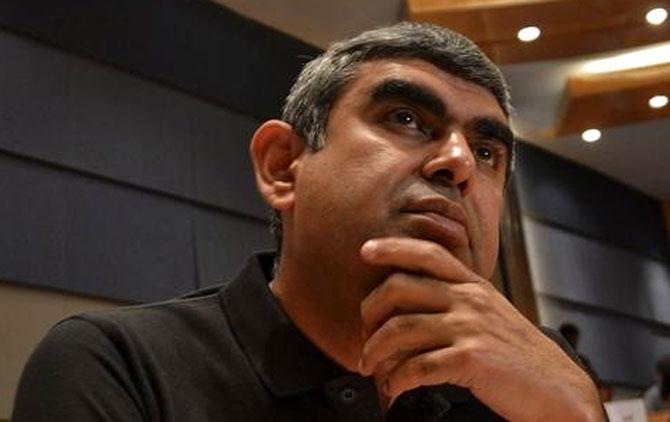 An independent investigation has found no substance in whistleblower allegations of Infosys chief executive officer Vishal Sikka being paid excessive compensation in relation to the company's acquisition of Israel's Panaya, the Indian IT major said on Friday.
The statement comes a day before the annual general meeting of the country's second largest software services firm.
The probe followed two anonymous letters in February that alleged wrongdoing in some of Infosys' acquisitions, improper contracting and CEO compensation as well as expenditures.
"Gibson Dunn and Control Risks have now completed their detailed and extensive Independent Investigation, and they did not find any evidence whatsoever of wrongdoing," Infosys said in a stock exchange filing.
The investigation conducted by Gibson Dunn, an international law firm with expertise in conducting internal investigations, found "no evidence" of any wrongdoing in acquisition of the Israeli automation technology firm.
The probe, it said, found there were no evidence of any kickbacks, inappropriate contracting or unreasonable expenses incurred on Sikka.
Infosys added that it had also fully co-operated with all requests for information from markets regulator Sebi regarding the anonymous complaints.
In the past few months, Infosys has also received criticism from some of the co-founders, who have alleged corporate governance lapses at the firm. They had also questioned the severance package offered to two former executives.
Infosys attached a copy of the letter Gibson Dunn had written to its audit committee on findings of the investigation.
It said that the investigation by Indian law firm Cyril Amarchand Mangaldas (CAM) on allegations of departure of former CFO, Rajiv Bansal "were thorough, and that their findings and conclusions were reasonable and credible based on the evidence".
Further, on the Panaya deal, Gibson Dunn said it did not find any evidence of "inappropriate contracting" or that the mergers and acquisitions team failed to obtain appropriate approvals.
"We found no evidence that the CEO received excessive variable compensation or incurred unreasonable expenses for security, travel and the Palo Alto office," it added.
In February 2015, Infosys had announced buying the Israeli automation technology company for $200 million or Rs 1,250 crore (Rs 12.5 billion) in cash.
Gibson Dunn said its investigation involved interviews of over 50 witnesses in India, the United States, and elsewhere, the review of company policies, board minutes, public filings and internal documents, the collection, search and review of many thousands of internal emails and attachments.
The probe also used forensic accounting experts to analyse technical and financial information, the review of public filings and media accounts in multiple countries.
Gibson Dunn said no limitations or restrictions were placed on its access to information, and that the company and its directors and employees cooperated fully.
Photograph: Babu/Reuters