Owners of high-end vehicles should explore more options such as engine protection, invoice cover and plans that cover accessories, says Animesh Das.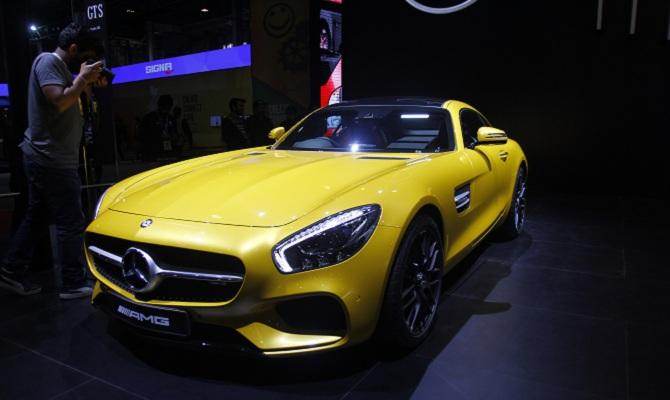 According to The Motor Vehicles Act, 1988, buying car insurance is mandatory in India. One should buy car insurance irrespective of the distance it is driven every day.
The right coverage can protect you from a financial shock in case your car gets involved in an accident.
Another major aspect of buying car insurance is that the insurer will extend protection against any major legal liabilities a car owner might face. These include lawsuits and any legal fees billed in the name of the policyholder.
The aim of buying car insurance is to remain financially protected at all times.
To ensure this, the ideal time to buy car insurance is as soon as the car leaves the showroom.
Policy renewals should be done a couple of weeks prior to the date of expiry of the active car insurance policy.
Purchasing online is convenient
A car insurance policy can be purchased in two ways: Online and offline.
Online methods include visiting the insurer's Web site or using its mobile application.
If one wishes to adopt the offline method, then one may call the customer care number of the insurer, visit the branch office in person, or contact an insurance agent.
However, this method is not as quick and convenient as buying a policy online.
Nowadays, buying a car insurance policy online has become as easy as shopping or requesting services on an e-commerce Web site. It can be done in a hassle-free manner with just a few clicks of the mouse.
Third party versus comprehensive cover
Before buying a car insurance policy, it is important to know about its inclusions and exclusions, features, terms and conditions, and other fine print.
The features of your car insurance policy should depend on your personal requirements, such as how much it is used, its make and model, its geographical location, and your driving habits.
The coverage that a car insurance policy offers depends solely on the type of policy.
Two types of car insurance policies exist -- third-party liability and comprehensive policy.
As the name suggests, a third-party liability policy covers the cost of damages caused to a third party due to an accident.
It also includes compensation for death or cost of treating third-party injuries.
Along with these, the policy also covers any legal liabilities that may arise due to an accident. Buying a third-party car insurance policy is mandatory by law.
A comprehensive car insurance policy offers way more coverages and advantages as compared to a third-party liability policy.
Along with offering a coverage against third-party liabilities, it also covers the cost of repairing any damage caused to the insured car.
The primary advantage of buying a comprehensive cover is that the owner can increase the scope of coverage with the help of add-ons. These extra covers can only be bought with a comprehensive policy.
Add-on covers can prove useful
Add-ons are additional coverage options, which one can buy depending on one's personal choice and requirements.
Owners of high-end cars should opt for add-ons like accessory cover, engine protection, etc.
Zero depreciation
Every vehicle undergoes depreciation, that is, its value reduces with the passage of time.
At the time of claim, depreciation forms a significant chunk of the claim amount.
Depreciation is deducted from the claim amount before the final pay-off is made.
This can cause a major loss to the car owner in case of an accident.
However, with a zero depreciation add-on, the depreciation amount is not deducted, and the car owner is compensated the full amount.
Engine protection
Depending on the make and model of the car, the approximate cost of replacing the engine can be 10 to 30 per cent of its price.
If the engine of a luxury car gets damaged in a mishap, the cost of replacing it can be sky high. One can easily avoid this cost by purchasing an engine protection cover.
Invoice cover
If a car is stolen or meets with a major accident where it is declared as 'total loss', that is, the vehicle is not in usable condition anymore, a 'return to invoice' cover proves to be a boon.
Under this add-on, the owner can claim an amount equal to the cost of the car mentioned on the invoice in case of total loss or theft.
Accessories cover
Luxury cars have a large number of accessories that should ideally be covered by insurance.
If you are a car enthusiast and have got the interiors customised, or your car is adorned with an exquisite shade of paint, and the seat covers are expensive, then buying an accessory cover makes sense.
Key protection
A car key is not a mere piece of metal that opens a locked car.
A feature-rich luxury car comes with an equally advanced set of keys. They have an integrated, high-definition touch screen that can be used to perform various operations.
If such a high-end key is damaged or lost, the cost of replacing it can be very high.
Buying a key replacement add-on will ensure coverage against this cost.
Animesh Das is head of product strategy, Acko General Insurance.
Photograph: Hitesh Harisinghani/Rediff.com