The pandemic has fast-tracked the sale of fast-moving consumer goods products through online channels and most companies have seen their share from the e-commerce channel double in the last 18 months.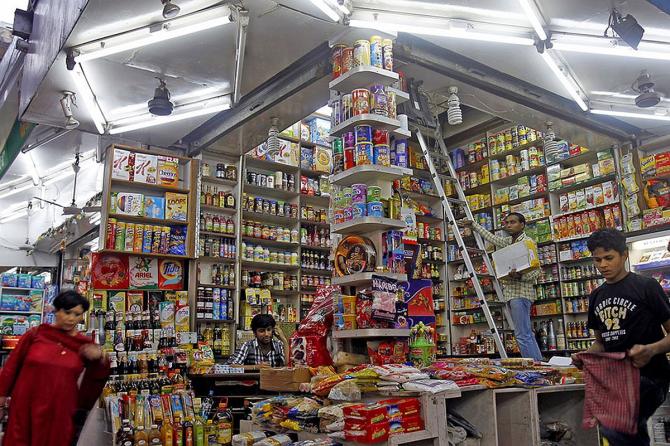 However, the government's draft policy on e-commerce companies has forced consumer companies to also adapt to the changes.
For Dabur India, e-commerce channel continues to be a key driver of growth in urban India.
The contribution of online sales to its entire portfolio is at six per cent compared to 1.5 per cent before the pandemic.
"In the post-Covid world, e-commerce has emerged as the most-preferred contactless method of making purchases, among consumers.
"And this trend is likely to stay," Mohit Malhotra, CEO, Dabur India, told Business Standard.
However, Malhotra added that the growth rate of the e-commerce channel has come down in the second quarter due to business reorganisation by channels in line with government regulations on e-commerce companies.
Its e-commerce sales grew by 11 per cent in the July-September quarter.
Dabur has launched only-online products like Dabur apple cider vinegar, Dabur baby range of products, Himalayan honey, organic honey, cold pressed mustard oil, 100 per cent cow ghee, Vatika Select range of shampoos, baby diapers and a range of face wash under the Vatika brand.

Dabur India will also use the e-commerce channel as platform to launch many of its new-age formats, build up scale and then roll them out in other channels.
Biscuit major Parle Products and Chennai-based personal care major CavinKare have set-up separate teams and verticals to handle the rise in online sales.
The maker of Hide & Seek biscuits has seen its online sales go from 0.6 per cent pre-pandemic to 2.5 per cent of its topline.
CavinKare also sees 4-5 per cent of its overall revenue come from online sales, which stood at 2 per cent pre-pandemic.
"We have established a separate vertical to handle online sales of our goods during the pandemic as it is a channel which is growing at 100 per cent," Venkatesh Vijayaraghavan, CEO, CavinKare, told Business Standard.
He added that due to the draft e-commerce policy norms, the company has been taking orders directly from e-commerce companies and fulfilling it themselves instead of selling it to the e-commerce platform first.
CavinKare is doing this so the company's e-commerce growth rate remains intact despite the new draft policy.
Earlier, companies would sell to companies like Cloudtail, which would then sell goods on the platform.
Mayank Shah, category head at Parle Products, also said before the pandemic, sales via the e-commerce channel were barely significant which witnessed a sudden rise and hence they set up separate teams.
CavinKare hopes to see its revenue from the online channel increase significantly and expects it to double to 10 per cent over the next 6-7 quarters and contribute 25 per cent of its overall revenue in the next 4-5 years.
Marico told investors on its conference call that the exponential growth rate of e-commerce has slowed down to some extent with part of the demand shifting to modern trade, which is showing signs of recovery.
"(There is) No real change in the e-commerce business after the new draft policies have come into play. To my mind, the packaged foods business trajectory will not change," Varun Berry, MD of Britannia Industries, said.
HUL also told investors post its second quarter earnings on a conference call that 15 per cent of its demand is now captured digitally (which includes sales through its Shikhar app to its retailers).
At the SBI Banking and Economic Conclave 2021, Sanjiv Mehta, chairman and managing director of HUL, said during a panel discussion, "We have been working on reimagining HUL and we are developing ecosystems of consumer, customer and operations with technology and data centres for the last six years."
Mehta said the demand it captures digitally stands at Rs 7,500 crore and if it spins off its Shikhar app, it will become a unicorn overnight.
However, he also clarified that it had no plans to do so.
Along with Shikhar, the maker of Lux soaps is tying up with mom-and-pop stores and digitising the billing system, along with incentivising customers for buying their products with loyalty points.
These loyalty points can later be redeemed for discounts only on its products and they are given benefits of cashbacks as well.
At its investor day in September, the company said it planned to use data at all levels of its supply chain. For demand generation (e-commerce, UShop); demand capture (Shikhar, which helps in digitisation of general trade and partnering banks, financial institutions for working capital requirements); and demand fulfilment (ensuring last delivery, usage of data and analytics, which help in optimisation of operations), according to a report by Phillip Capital report released post its investor day conference.
The company is already testing its web store UShop, in Delhi and Mumbai.
Photograph: Mansi Thapliyal/Reuters