The government on Monday launched online plant quarantine services to help importers and exporters of plant materials for more efficient and transparent delivery of services.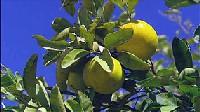 They can now register and apply online and also see the progress and current status of their applications online, an official statement said. The facility was launched by Agriculture & Cooperation Secretary P K Basu.

The online facility is available at plantquarantineindia.nic.in This is part of Plant Quarantine Information System (PQIS) project. User Manual for exporters and importers was also released on the occasion.

Import of agricultural commodities or plant material into India is regulated under the Plant Quarantine (Regulation of Import into India) Order, 2003 issued under the provisions of the Destructive Insects and Pests Act, 1914 to prevent introduction of exotic pests, diseases and weeds.

Import Permit (IP) is needed to import those commodities requiring additional declaration and special conditions specified under Schedule VI of Plant Quarantine Order to deal with specific phytosanitary risks.

Consignments for exports are covered by Phytosanitary Certificates (PSCs) issued by plant quarantine officials after inspecting them and certifying that they are free from quarantine pests and diseases as per the International Plant Protection Convention, 1951.

These functions are being discharged by 35 Plant Quarantine Stations (PQSs) functioning under the Directorate of Plant Protection, Quarantine & Storage (DPPQ&S), Faridabad, at various international airports, seaports and land customs stations across the country to facilitate international trade in agriculture products.

PQIS project has been implemented with the help of National Informatics Center (NIC) and funded by Union Agriculture ministry.