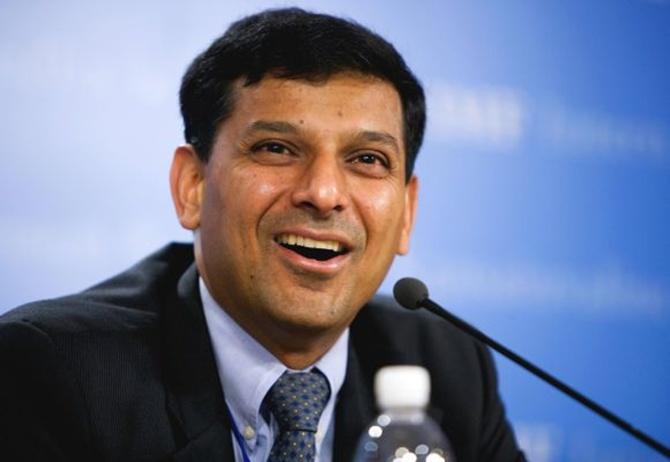 RBI Governor Raghuram Rajan. Photograph: Courtesy, IMF
The Governor, who completes one year in RBI on Wednesday, has stabilised the rupee and is getting a fix on inflation.
Raghuram Rajan found "sleep hard to come by" in the first month of taking over as the Reserve Bank of India Governor on September 4 last year.

The reason for that admission in an interview to NDTV a month later was simple. The rupee had plunged around 20 per cent since July.
If Rajan looked mint fresh during that interview, it was because by that time, he had managed to change the conversation away from the rupee, due to a slew of quick measures.
The achievement has been no less creditable on the retail inflation front. His hawkish stance, indicated by three rate increases, has ensured that retail inflation is within striking distance of the January 2015 target of eight per cent.

The main task, however, is to achieve the 6 per cent target set for January 2016.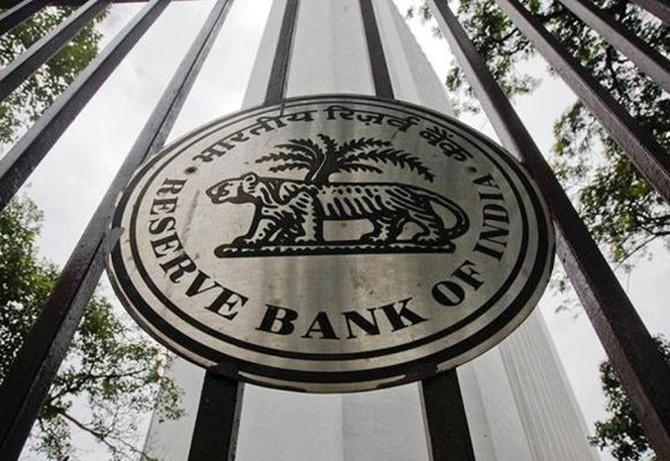 RBI Headquarters. Photograph: Reuters
A report published by Ambit says one of the most important changes he has brought about is a swift transition from being a central bank that loosely targeted both growth and Wholesale Price Index based inflation to one that is now explicitly focused on targeting retail inflation.

In his first year, Rajan has brought in several other key changes, including freedom to banks on setting up branches and paving the way for differentiated licences.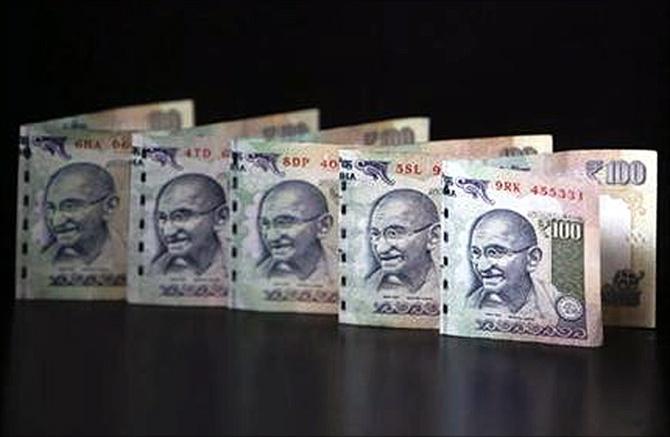 Photograph: Reuters
The Governor's next big challenge is to restore the health of public sector banks, which have seen a sharp rise in bad asset quality.

The task is daunting, as the ratio of restructured assets to gross advances is already 5.9 per cent, as on March 31 and the gross non-performing asset (NPA) ratio is at 4.1 per cent of gross advances.

Also, RBI data show a fifth of all the infrastructure loans are stressed and the share of such loans in overall stressed assets is nearly a third. Predictably, government banks accounted for 92 per cent of restructured assets.
A few recent developments could add to Rajan's headache of containing the mounting loan losses of banks. First, last week's Supreme Court observation that the allotment of 218 coal blocks was illegal. The apex court will decide the fate of these allocations on Monday. Latest RBI data show that the banking sector's exposure to the power sector is about Rs 5 lakh crore.
The second is the Pradhan Mantri Jan Dhan Yojana, which aims to open 75 million accounts in five months. Banks, which are already facing a huge shortage of personnel, could see their other functions, including loan sanctioning and recovery being badly affected.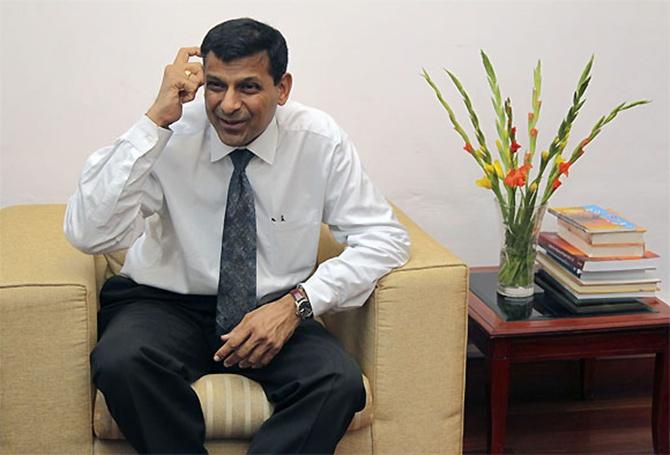 RBI Governor Raghuram Rajan. Photograph: Reuters
The other issue is yet another regulatory forbearance by RBI, despite its promise to end it. RBI had implemented the Mahapatra committee's recommendation that all restructured loans will attract provisioning at par with NPAs from April 1, 2015.

However, the central bank stepped back and allowed forbearance in specific cases. This could again increase debt restructuring of core sector projects, though RBI itself agrees restructuring is often undertaken to defer the inevitable.
There are other problems, too - like the Andhra Pradesh government's promised loan waiver - something that forced Rajan to say such schemes must be avoided for bringing in credit discipline.
Rajan's other key task will be to deal with the far-reaching recommendations of the P J Nayak committee, which was set up to review governance issues.

While the government has ruled out dilution of its stake below 51 per cent in public sector banks, RBI is confident that some of the other recommendations like splitting the chairman and managing directors' post and revamping the boards would bring transparency in functioning of these banks.
Over to Dr Rajan.