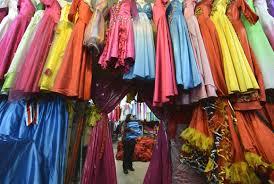 A new service will provide users with a 3D avatar of themselves with which to try on clothes when shopping online.

A New York-based company said that it can create a 3D avatar of an individual that not only looks like them, but is also morphologically exact.

It claims to provide a 99 per cent accurate representation of the user.

The avatar is created using the height measurement of the user and four photos.

An algorithm is used to extract more than 50 parameters based on how a user looks, while another is used to create a 3D reconstruction of the user.

The company Fitle also uses its recognition and reconstruction algorithms to digitise clothing, Gizmag reported.

By doing so, Fitle said it is able to generate 'accurate 3D versions of clothes based on their dimensions, size and material.'

The service will also take into consideration the users' body shape and learn from their browsing and past purchases to spontaneously select the right articles for them.
The image is used for representational purpose only