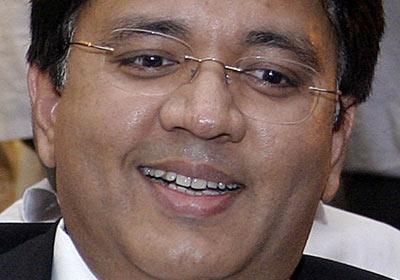 The parent company behind SpiceJet Ltd said on Wednesday it could not afford to spend what could be hundreds of millions of dollars to rescue the beleaguered low-cost airline, raising questions over its future.
SpiceJet was granted a reprieve on Tuesday after the government asked suppliers to give it more time to pay its bills.
But it was still forced to ground its entire fleet on Wednesday after oil firms refused to refuel its planes.
Flights resumed from 1030 GMT.
Loss-making SpiceJet is racing against time to avoid meeting the same fate as Kingfisher Airlines, which stopped flying in 2012 and left billions of rupees in unpaid debts.
That high-profile implosion was an embarrassment for India's aviation industry.
Its creditors' inability to claw back cash also fuelled a debate over India's lack of rules to guide troubled firms through liquidation or restructuring, prompting questions that remain largely unresolved.
Controlled by billionaire Kalanithi Maran, SpiceJet needs at least $300 million to stabilise and recover, consultancy CAPA estimates, an amount its parent says it does not have.
"We do not have the liquidity to invest large sums at this time, which is why we need bank financing for which the promoters (main shareholders) are willing to provide a guarantee," S.L. Narayanan, Chief Financial Officer of Sun Group, SpiceJet's parent, told Reuters in an interview.
"We cannot do more than this."
SpiceJet owes about Rs 600 crore or Rs 6 billion ($94 million) to service providers such as the oil companies and airport authorities, Narayanan said. Its net debt stood close to $230 million at the end of September.
The civil aviation ministry said on Tuesday that airport operators would be asked to give the airline 15 days to make payments, while state oil companies would be asked to give credit for up to 15 days.
Two of SpiceJet's biggest fuel suppliers, which together with other creditors are owed nearly $100 million, said they are now fuelling SpiceJet planes, but under strict conditions.
"We are fuelling to the extent that they pay us," a BPCL spokesman said.
The civil aviation ministry also said banks or other financial institutions could be asked to lend up to Rs 6 billion to SpiceJet, backed by the personal guarantee of Maran.
The measures, the ministry said, were aimed at avoiding a collapse which it said would be a "major setback" for the civil aviation sector.
Shares in SpiceJet closed down 5.4 per cent on Wednesday and have now lost a third of their value this month.
Image: Kalanithi Maran, promoter of SpiceJet
(Additional reporting by Aman Shah in Mumbai)