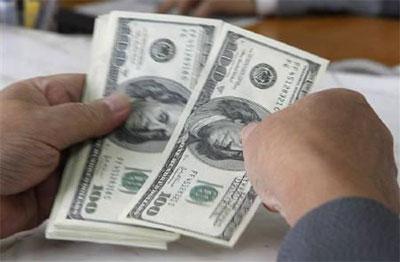 The visa application cost in the H-1B category is now about $2,000; for the L-1, about $2,500
Nasscom, apex association of information technology companies, says a proposal before the American national legislature to raise H-1B and L-1 visa fees would substantially hurt us.
The proposal raise would cost Indian IT outsourcing companies at least a combined extra $400 million annually, it said on Thursday.
This could kill the competitive edge Indian IT has over global peers.
The proposal before the two houses of the Congress, the US legislature, is to impose a fee on certain categories of H-1B and L-1 visas, raising the cost up to $4,500 (a little over Rs 300,000) for each application, to help fund their health care law and a biometric tracking system.
The lower house will vote on it on Friday, after which the other house will.
"Nasscom is deeply disappointed with the move to . . . levy the discriminatory visa fee . . . Indian IT should not be repeatedly targeted as a revenue source to fund unrelated programmes such as biometric entry-exit.
"More, this bill was introduced in a unilateral manner, without any opportunity for consultation," stated Nasscom.
The proposed increase is almost double from what Indian IT outsourcing service companies TCS, Infosys and Wipro pay currently to the US authorities for sending their employees there, on what is termed 'onshore' assignments.
The visa application cost in the H-1B category is now around $2,000; for the L-1, around $2,500 an application.
A Nasscom study shows Indian IT companies have paid $70-80 million annually to the US treasury in these fees.
The bill does not directly mention Indian IT -- it is to apply for entities employing 50 or more in the US, where more than half the applicant's employees are non-immigrants.
In 2010, a similar provision was introduced while approving a border security measure.
This required the H-1B and L-1 visa applicants to pay double the amount, the money raised meant for financing the porous border with Mexico.
The provision has since lapsed.
Experts said the timing should be seen in the backdrop of US presidential and congressional election primaries, with hopefuls raising immigration issues.
Indian IT companies are trying to involve Prime Minister Narendra Modi.
The PM's Office has raised the issue with the Obama administration, according to media reports.
The lower house of Congress, with a majority of the opposition Republican Party, chose to go ahead with the proposal.