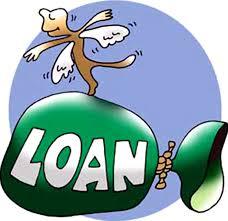 Rather, the existing ones should be implemented speedily to clean up the mess.
The proposal, announced on Tuesday, to float two asset management companies to tackle bad debt in banks, is not seen as a new idea.
Instead, bankers and analysts say the system can't afford yet another plan for this. Rather, the existing ones should be implemented speedily.
If the new ideas, discussed by Reserve Bank of India deputy governor Viral Acharya, could be implemented with minor modifications and quickly enough, everyone will welcome it.
Acharya suggested two asset management companies be floated. A private one for resolution of sectors that have near-term economic value, and a quasi-government one that will take care of long gestation projects.
Resolution plans should be prepared by experts and rating agencies should rate the restructured assets. If the resolution plan is not able to improve the rating, the plan should be discarded. Rating, said Acharya, would improve the attractiveness for buyers.
Birendra Kumar, managing director of International Asset Reconstruction Company (IARC), said rating was a useful suggestion -- it would bring the assets' real health to the fore, giving prospective investors the qualitative input to decide.
Bankers said rating would provide a third-party view on the account taken for resolution or restructuring.
Naresh Takkar, managing director, ICRA, said a rating for stressed cases would reassure those who came on board as an investor.
Two types of ratings would be useful.
First, the recovery ratings, giving the expected value of recovery.
Second, one on loan loss default, the estimate on severity of loss on the principal (of the loan).
At present, the latter is done for infrastructure projects.
On the idea of a separate agency to handle bad loans, bankers said this had been discussed earlier -- in the form of a 'bad (loans) bank' or a centralised Public Sector Asset Rehabilitation Agency as was proposed in this year's Economic Survey.
"We have spoken about this (similar plan) and many bits of pieces of these have been recommended by banks," noted State Bank of India chief Arundhati Bhattacharya at the sidelines of the event where Acharya spoke.
Certain proposals of the plan are definitely new, she conceded, such as a credit rating for the restructured assets and the part on bank recapitalisation.
Otherwise, "There is nothing much in the proposals that we already don't know. It is a change of terminology or some change in technicalities. The hope is that the new deputy governor will start implementing some plan -- either his or the old ones to resolve the issue of bad debt," said the head of a Mumbai-based public sector bank, requesting anonymity.
RBI has introduced several schemes to tackle the bad debt issue at banks but not successfully. Corporate Debt Restructuring, Strategic Debt Restructuring, Scheme for Sustainable Structuring of Stressed Assets, etc, have not yielded the desired results.
RBI's push for banks to sell bad loans to asset reconstruction companies (ARCs) have not been successful. Banks asked for steep prices to part with assets. And, the steep capital requirement set for ARCs meant the stressed assets market never really picked up. Bankers say it is time for action, not for devising one more plan.
"The time for discussion is over. Decide and move ahead. At present, a bigger concern is reviving the economy," said another senior banker, who also did not wish to be named.
Economists say economic recovery by itself won't solve the problem.
"Having put a fairly elaborate mechanism of recovery and with an insolvency code in place, it is time policymakers use the measures put in place to clean up the system. This is important because the binding constraint on growth is that we are still a bank-dependent economy," said Gaurav Kapur, chief economist at IndusInd Bank.
Bankers say they should also be protected on lending decisions and on write-offs.
"Bankers need some level of safety net that would protect them if a rational decision, taken at the time of sanctioning, goes wrong later on," said Vimal Bhandari, managing director, IndoStar Capital Finance.