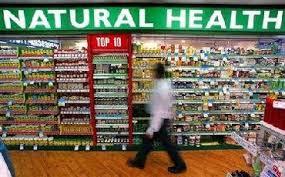 Many companies are yet to include this in their coverage plans because of several complexities involved
Seetha, a 44-year-old IT professional was suffering from chronic back pain which developed out of her lifestyle.

She was advised by a friend, who was also a doctor, that Ayurvedic treatment would be very effective for her.

She consulted an Ayurvedic practitioner and came to know that the treatment requires ten sittings and would cost her around Rs 75,000.

As Seetha had a health insurance with a sum insured of Rs 600,000, she went ahead with the treatment, comforted by the fact that the sum insured more than covered her treatment cost.

It was only later that she came to know about a fact that had escaped her all along -- her plan would not cover expenses incurred from Ayurvedic treatments.Several alternative treatments like Ayurveda, Sigdha, Acupuncture, Homoeopathy etc are very popular in India and have proven cures for many diseases.

Many people who prefer these traditional therapies are now faced with a situation wherein their health insurer routinely denies coverage for such treatments.

IRDA Regulation for Health Insurers

An IRDA regulation issued in 2012-13 suggested that health insurance companies should cover non-allopathic and alternative treatments.

But many companies are yet to include this in their coverage plans because of several complexities involved.

Some insurers cover alternative treatments undertaken in government hospitals and medical colleges.

But many government hospitals do not have the facilities for alternative treatments.

Also, most insurers who cover these treatments come with conditions and caps on the amount of money allocated towards it.

Why insurers are reluctant to cover alternative treatments

Many health insurers still consider alternative treatments to be outside mainstream healthcare and do not cover them.

However, there are some good reasons for this reluctance.

Treatment costs vary a lot in various non-allopathic treatments.

Without a central governing body for all alternative systems of medication, there is a lack of clarity about the procedures.

This makes it difficult for health insurance companies to underwrite policies in this sector.

Secondly, many patients are adopting alternative medications in combination with allopathic treatment.

Costs vary here too, making it very difficult for insurance providers to offer coverage.

To tackle these situations, insurers have decided to put a cap and cover only certain selected procedures in alternative treatments.

Also, most health insurers do not cover outpatient treatments.

This is also a reason why alternative medication systems were left out of the ambit of health insurance cover.

Coverage of Alternative Treatments

The growing popularity of alternative medicine is putting a pressure on insurance companies to offer coverage for them under standard health covers.

While some companies offer cover for alternative treatments in their group policies on request, some others have started offering protective cover in independent policies.

To get coverage for alternative treatments, one will have to buy a standard health insurance cover which will also cover non-allopathic medication after reading all conditions like
amount, clinic or hospital networks, inclusions and other terms carefully.

Health insurance companies however strictly do not cover Ayurvedic treatment if undergone in institutions not recognised by the government or accredited by Quality Council of India or National Accreditation Board on Health.

Some health insurance plans to consider for alternative treatments

Here is a look at some popular health insurance plans which offer coverage for non-allopathic treatments.

New India Insurance Mediclaim Policy: New India Insurance Mediclaim Policy covers Allopathy, Ayurveda, Homoeopathy, and Unani systems of medicine.

Non-allopathic forms of treatment come with a cap. All such claims are covered only to the extent of 25 per cent of sum insured.

Further, the policyholder needs to avail such treatments at a government hospital to be eligible for the claim.

Chola Individual Healthline Insurance Policy: Chola MS Individual Healthline is a comprehensive health insurance policy that offers cover for a range of healthcare needs, including Ayurvedic treatments.

The policy offers cashless hospitalization at over 2,600 hospitals and a direct claims settlement through Chola MS Help with no third party administrator involved.

For Ayurvedic treatments, benefits are offered up to 7.5 per cent of the sum insured (specific treatments only) and with a 20 per cent co-payment clause.

TATA AIG MediPrime -- Cashless Health Insurance: This plan offers comprehensive hospitalisation coverage without any sub-limits and cashless hospitalisation at about 3,000 hospitals.

The policy offers Ayush benefit for covering non-allopathic in-patient treatments like Ayurvedic, Unani or Homeopathywith a condition of coverage of up to Rs 20,000 if the sum assured is less than Rs 500,000, and Rs 25,000 if the sum assured is over Rs 500,000.

HDFC Ergo Health Suraksha: This plan offers cashless claim service at about 4,800 network hospitals, with coverage for pre-hospitalisation expenses upto 60 days and post-hospitalisation upto 90 days.

It covers inpatient treatment medical expenses under Homeopathy, Sigdha, Ayurveda or Unani, but treatments under both allopathic and alternative medicine for an ailment will not be covered for the same disease.

Conclusion

If someone is specifically opting for non-allopathic covers in any pre-underwritten policy, the premium turns out to be higher than that of a regular health care policy.
In most cases, if you are approaching any alternative systems after consulting an allopathic doctor, you will have to get a remark from the allopathic doctor allowing you to proceed with alternate treatments.

So, if you believe in the powers of alternative medicine, it is a good idea to check this coverage at the time of buying a health cover.

However, this cover need not be the main criteria for zeroing in on a health insurance policy.
Powered by

BankBazaar.com is an online marketplace where you can instantly get loan rate quotes, compare and apply online for your personal loan, home loan and credit card needs from India's leading banks and NBFCs.Copyright 2015 www.BankBazaar.com. All rights reserved.