Union ministry of home affairs changed its mind and gave bid clearance for Hiranandani Developers and its consortium partner, Zurich Airport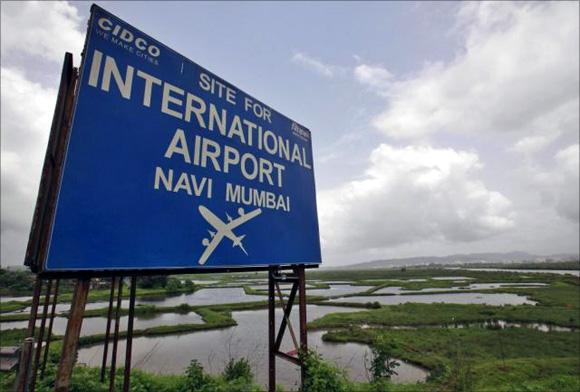 The Navi Mumbai international airport project could miss the earlier December 2019 target for completion of its first phase, with an extension in the period allowed for bids and delays in various clearances.
City and Industrial Development Corporation (Cidco), nodal agency for the project, will have to extend the Request for Proposal (RFP) time till December or January next year, from October 2016. This is after the Union ministry of home affairs (MHA) changed its mind and gave bid clearance for Hiranandani Developers and its consortium partner, Zurich Airport.
Cidco had earlier proposed to award the contract and commence the airport development work by this December, to commence the first phase with handling capacity for 10 million passengers annually by December 2019. Last January, the MHA had rejected security clearance for the Hiranandani-Zurich consortium, which was then barred from the RFP bid. This left GMR Delhi, the GVK-led Mumbai International Airport Ltd, MIA Infrastructure of France and Tata Realty in the fray.
Hiranandani Developers has now sought clearance from the Union ministry of civil aviation. It will then approach Cidco for the RFP document and for enough time to apply. Said a Cidco official, who did not want to be named: ''It is quite tough to meet the December 2019 deadline in the changed circumstances.
Hiranandani Developers has informally told Cidco about the security clearance it got last week from the MHA and its plea with the civil aviation ministry. It has also verbally communicated that the consortium will need at least three months to submit an RFP. Cidco will take a final call once it receives a formal communication.''
Darshan Hiranandani, managing director of the Hiranandani Group of companies, said, "The Group has already received security clearance from MHA for bidding at the airports of both Goa and Navi Mumbai. Cidco is completing its formalities and will be issuing us the RFP shortly. After we receive the RFP, we will require about 60 days to participate in the bidding process.''
The official cited earlier added: "The Forest Advisory Committee attached to the Union ministry of environment and forests has recently ruled that the compensatory afforestation scheme to be spread over 251 hectares (ha) will need to be revised and reverified. Cidco will submit all the details and it is expected to be cleared by the FAC during the upcoming meeting.''
This apart, due to waterlogging, Cidco will have to launch in October the pre-development work - levelling of ground, flattening or cutting of hills/hillocks and clearing of green patches.
Further, the official said, Cidco had delinked its earlier proposal to seek forest clearance for 22.5 ha of forest land and rehabilitation of project affected persons in the upcoming Pushpak Nagar smart city at Navi Mumbai.
Photograph: Danish Siddiqui/Reuters