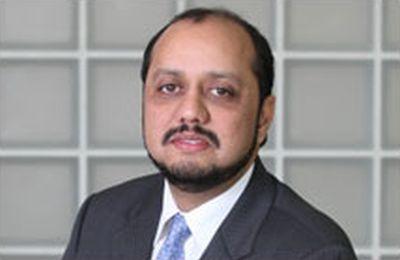 IMAGE: Narendra Murkumbi. Photograph: Courtesy, Shree Renuka Sugars' website.
Murkumbi will continue to retain his post till the stipulated notice period of 90 days or completion of open offer by Wilmar, whichever is later.
Narendra Murkumbi, founder promoter of Shree Renuka Sugars Ltd, has resigned as vice-chairman and managing director after foreign partner Wilmar International increased its stake in the company to 39 per cent from 27 per cent. Wilmar will now have to make an open offer at Rs 16.29 per share, 5 per cent higher than Friday's closing price.
Wilmar first picked up stake in Shree Renuka Sugars four years back at Rs 20.08 per share.
The company's board has accepted Murkumbi's resignation.
Murkumbi will continue to retain his post till the stipulated notice period of 90 days or completion of open offer by Wilmar, whichever is later.
"On completion of these transactions and allotments, however, our stake would come down to 13.43 per cent," Murkumbi told Business Standard.
As of December 31, 2017, Shree Renuka Sugars had a consolidated loan book of Rs 98.75 billion. The company is the largest sugar refiner in India and sells both packaged and loose sugar.
In February 2014, Wilmar International Ltd announced the acquisition of 27.24 per cent equity shares in Shree Renuka Sugars at an investment of $83 million through its 100 per cent subsidiary Wilmar Sugar Holdings (WSH). Wilmar Sugar Holdings has announced a total investment of $200 million, including acquisition of additional stake and rights issue.
The terms of agreement also gave Wilmar Sugar Holdings options to receive allotment of 481.84 million, 0.01 per cent, preferences shares at a price of Rs 16.27 per share, which can be converted into equity shares. Last month, the Competition Commission of India had approved the company's acquisition of additional stake in Shree Renuka Sugars.
"WSH has exercised its options to convert all the CCPS (compulsorily convertible preferences shares) into equity shares of SRSL. Further, as part of the implementation of a debt restructuring package entered with SRSL and its lenders, lenders have converted a part of SRSL's outstanding bank debts into common equity shares of SRSL. As the result of the allotment of common equity shares to WSH and SRSL's lenders, WSH's shareholding in SRSL's equity share capital has increased from approximately 27 per cent to 39 per cent," Wilmar International said in a filing to the Singapore Exchange Ltd on Friday.
An email sent to Wilmar International's Singapore office remained unanswered. Shree Renuka Sugars' shares closed down 0.32 per cent to Rs 15.50 a piece on the Bombay Stock Exchange on Friday. Shree Renuka Sugars has issued 489.73 million equity shares at a price of Rs 16.28 per share.
In 2010, Shree Renuka Sugars acquired 59.4 per cent stake in Renuka do Brasil SA from Grupo Equipav for Rs 13.13 billion and 100 per cent stake in Renuka Vale do Ivai for Rs 4.53 billion. In July 2015, Renuka do Brasil along with its subsidiaries filed for bankruptcy in Brazil.
---
Brazil is where Murkumbi's fortune turned sour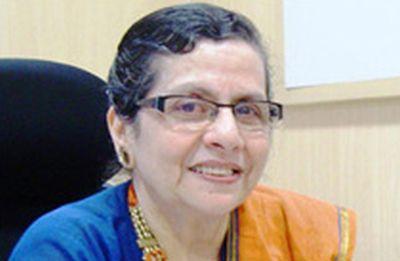 IMAGE: Vidya Murkumbi, who set up the company with her son. Photograph: Courtesy, Shree Renuka Sugars website.
Forty-eight-year-old Narendra Murkumbi is different from his counterparts in the sugar industry. Unlike most businessmen running the top sugar companies, Murkumbi happens to be a first generation entrepreneur who set up one of the most profitable sugar firms along with his mother, Vidya Murkumbi.
Renuka Sugars, founded in 1998, is named after the eponymous goddess in Belgaum district, the home town of Murkumbis. This was four years after he graduated from IIM, Ahmedabad. Having travelled widely in the farmland with his father, a distributor for Tata Chemicals, he was keen to be in the agri-business. He had a short experiment running a bio-pesticides business but shut it down.
Sugar was going to be his next bet. The Andhra Pradesh government had floated a tender to sell an old sugar mill. Murkumbi garnered funds from the bio-pesticides business, raised debt and approached relatives for help. He still ran short of funds. He went for the cooperative model persuading farmers to make contributions for the purchase in lieu of shares.
That worked and he managed to purchase this mill for Rs 500 million at a time when setting a similar greenfield unit would have taken a billion rupees. These farmers, who had paid Rs 10 for a share, reaped rich dividends when Renuka listed in 2005 at a price of Rs 285.
In the following few years, the mill produced more sugar than it did in the previous two decades. In 2002, when sugar prices crashed, Murkumbi ventured into sugar trading in the overseas market. That helped Renuka remain in the green when the industry made losses.
Since sugar is a cyclical business (sugar is produced only for six months of the year) Murkumbi utilised the lean season to convert raw sugar into refined sugar. Instead of making large investments in setting up sugar plants Murkumbi preferred to hire assets and operate them.
Between 2006 and 2008 he took two sugar mills on lease. From a single mill in 1997 the company grew to seven mills in the country. 2009/10 happened to be the best year for the company and it earned a profit of Rs 4.1 billion on sales of Rs 55 billion.
This was the year when Renuka ventured into acquisition of sugar mills in Brazil, the largest sugar producing country. He believed that sugarcane availability in India will be an issue and his mills in Brazil will secure raw sugar supplies for Renuka's refinery business in India.
Renuka's first acquisition in Brazil happened in November 2009. Three months after taking control of VDI, Murkumbi went for another Brazilian acquisition, Equipav SA in early 2010. Renuka was investing Rs 19 billion in these two deals that also made him the fifth biggest sugar maker in Brazil and second biggest Indian sugar company. Murkumbi became the poster boy of Indian sugar industry, his company enjoyed a market cap of Rs 76 billion in early 2010 (it is just Rs 14.7 billion now).
The debt driven acquisition of these two loss-making companies, however, did not work. Brazil suffered a drought in 2011, hitting production. The global surplus in sugar weighed on prices. The enhanced capacity utilisation that Murkumbi had envisaged did not happen and the two acquisitions continued to bleed.
In early 2014, Renuka's debt swelled to Rs 87 billion, of which Rs 52 billion was in the Brazilian operations. The local currency debt turned bigger with a sharp depreciation of the Brazilian real. Murkumbi struggled to sell some of the Brazilian assets. He then brought on board Wilmar which invested Rs 5.17 billion in 2014 picking up a 27.5 per cent stake.
Murkumbi has now decided give up the position of vice chairman and managing director at Renuka, leaving all control to Wilmar.
In the hindsight one can blame Murkumbi for being ambitious and entering Brazil (Bajaj Hindusthan had explored such an idea in 2006 and gave it up) at a time when valuations were high.
"But many big global names like Noble Resources were in the fray to acquire Equipav. It appeared to be a smart move then. A businessman is a businessman because of his risk taking abilities," said a sugar industry executive.
Murkumbi may not find sweetness in sugar anymore but those who know him bet that this is not the end of road for the former sugar baron.
Ajay Modi in New Delhi