Customer insight drives the online fashion retailer to launch 'mood' stores, rethink the way it sells its wares.
Illustration: Dominic Xavier/Rediff.com.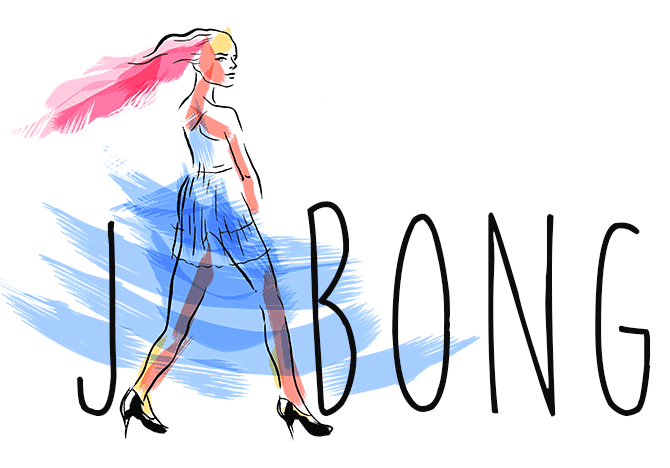 When Jabong was acquired by Flipkart's Myntra, the unanimous word on the street was that the brand would be phased out or subsumed under the umbrella label.
A year later, Jabong is set to disprove all talk of its demise.
Buoyed by consumers' growing acceptance of online fashion and armed with invaluable insights drawn from data at its disposal, it is redesigning the shopping experience and focusing more sharply on women. With this, Jabong hopes to not just carve out a different identity from that of Myntra, but also shed the tag of being a flailing brand.

The first step is the launch of a 'mood store'. The team at Jabong will offer a set of apparel, footwear, make-up and accessories at these stores, instead of packing them under broad category heads such as tops, kurtas and so on.
Women, who make up 55 per cent of Jabong's clientele, are ensemble shoppers, data shows. They look for things that will look good together instead of picking up a stray piece of clothing or a pair of shoes. Mood, rather than need drives the fashion sale.

"Today people are trying to sell fashion by arranging it in categories. The reality is that you don't wake up and decide 'I'm in the mood to wear a top'," said Gunjan Soni, business head of Jabong. "Instead we wake up thinking 'I'm going to office and this is how I'm going to dress' or 'I have to go out for a party today'."
Jabong, which has a higher share of women users than Myntra, says it wants to capitalise on the mood store to attract a new set of users. The company, which is recovering from a downturn, will use the IPL final to launch the new product, catering to women largely from the metros.

India's fashion market is estimated at $70 billion (2016), of which around 7 to 10 per cent is digitally influenced currently. By 2020, this is projected to rise to $30 billion which will be equivalent to 60 to 70 per cent of the total branded apparel market, said a study by Facebook and BCG in March 2017. The report also found that more first-time online buyers shopped for apparel than for smartphones, which was the norm till 2015.
Fashion e-commerce is already large and will reach $12 to 14 billion by 2020, the report said.

The number of online fashion shoppers is expected to double from 55 to 60 million in 2016 to 130 to 135 million by 2020. Of this number, half will be women and an increasing number will be from smaller towns. Flipkart, Myntra and Jabong claim to control 70 per cent of India's fashion e-commerce market.

The Facebook-BCG report offered an interesting insight into women shopping online. It said that women tapped into multiple online pathways, looking for trends, recommendations, fashion blogs, etc before they make a purchase. Thus fashion retailers need to focus on the entire experience of buying online, instead of just providing the information and easing the final sale process. This is probably what is driving Jabong's focus on experience and environment.

The campaign, to be launched on the final day of the ongoing Indian Premier League, will use television, hoardings and digital to appeal to its target audience. Jabong is being selective, reaching out only to affluent users and has planned for the TVC to air only on HD feeds of the IPL. The hoardings will be placed only in large metros. Jabong believes that people consider it to be a premium purchase destination.

The average customer spend on the channel is about Rs 2,400 and hence the need for a calibrated advertising strategy to ensure that the brand's character is not diluted. At the same time it does not want to go down the celebrity route.
"We've not got any celebrities (for the campaign) because Jabong is about 'Be you'. It's about an individual's spirit and capturing the various moods. So you'll see the same individual in three different avatars. The same you, many moods," added Soni, who is also chief marketing officer at Myntra. In this way it also hopes to distinguish itself from parent Myntra, which has signed up stars such as Abhay Deol in the past.

The data show that the Jabong buyer is very different from the Myntra buyer and the brands are keen to keep their identities apart. For one, women make up the majority of Jabong's buyers while Myntra's is about 40 per cent.
When Myntra acquired the ailing Jabong, Myntra CEO Ananth Narayanan was in for a surprise: Customer overlap between the two platforms was just 30 per cent. That is now down to 27 per cent, bettering the case for Myntra and Jabong to run independently, Soni explains. "One of the things we realised is that Jabong's core strength is the loyal consumer base and that's why we decided that the two brands will continue to have their own identity," said Soni.

The mood store is just the first of many innovations to come, tailored to suit its customer base. One of the things Myntra did on purpose was to not merge the sourcing teams, to ensure that each had different collections despite selling apparel from the same brands.

In the current quarter, Jabong hopes to post its first year-on-year quarterly growth in sales, signifying a comeback after Rocket Internet got rid of the failing company for $70 million. And hereon, it hopes, its fashion sense will help propel the brand forward.