Mannapuram Finance, Mahindra and Bharti Axa are some of the firms known to have bought office spaces worth more than Rs 100 crore
Illustration: Uttam Ghosh/Rediff.com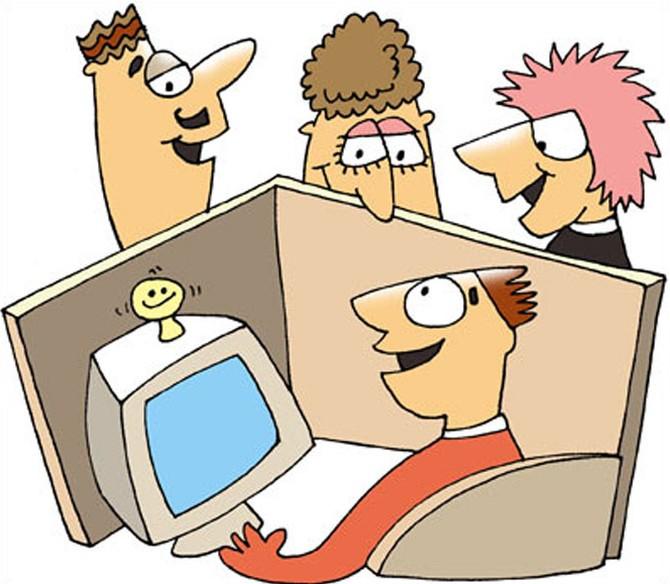 While big fund houses like Blackstone and GIC are in the news for acquiring stakes in rental companies for billions of rupees, financial institutions and corporate groups are lapping up office properties worth over Rs 100 crore (Rs 1 billion) in Mumbai.
Recently, Kerala-based non-banking financial company Manappuram Finance bought a 60,000-square-foot property in the Kanakiya group's office complex Wallstreet in the Andheri area of Mumbai for about Rs 1 billion.
Manappuram is expected to use the Wallstreet property as one of its main offices. A mail sent to Manappuram did not elicit any response. The Kanakiya group also did not respond to a mail on the subject.
Insurer Bharti AXA bought an entire floor of over 60,000 sq ft office space at Parinee Crescenzo building at Mumbai's Bandra-Kurla Complex (BKC) for around Rs 158 crore (Rs 1.58 billion).
It bought the entire 19th floor, comprising 60,112 sq ft of carpet area of Parinee Crescenzo for official purposes for both Bharti AXA Life and General Insurance businesses.
Both Bharti AXA Life and General Insurance companies are expected to shift in the new office space by the end of April.
Currently, both the insurance outfits of Bharti Enterprises are operating from rental office spaces in Goregaon East. A company spokesperson confirmed the development.
In another development, automobile-to-IT conglomerate Mahindra & Mahindra bought two floors from JK Investors, a sister concern of Raymond.
The deal was pegged at Rs 110 crore (Rs 1.10 billion). Earlier, Raymonds was using the property as its corporate office.
"We confirm that we have recently purchased two floors in Mahindra Towers from JK Investors," said Rajeev Dubey, group President (H&R & Corporate Services) at Mahindra group.
A Raymond spokesperson said: "The ownership of the asset was not with Raymond Limited. The property was leased to Raymond Limited and the lease has now been terminated.
"Our corporate office has now shifted to New Hind House, Ballard Estate, Mumbai."
Ritesh Sachdeva, senior executive director, occupier services at Colliers International India, said that a number of corporates have shown a keen interest in purchasing office spaces instead of leasing offices in Mumbai as they are confident of their business projections and potential in the city.
"The trend is increasing with many corporates following suit," he said.
Sachdeva said the valuations of commercial spaces in Mumbai are on the upswing due to the demand from corporates and Funds.
"Since grade A buildings stock are diminishing, commercial prices are not expected to come down," he added.
Karan Sodi - managing director – Mumbai at JLL India has a contrarian view on this.
"Sale transactions have happened in the past, however, sale deals are significantly lesser than leases. Leases constitute over 95 per cent of all deals in the markets," he said.
Sodi said only a few corporations have shown interest in purchasing their office space, and prefer to own complete projects/buildings in a built –to – suit model, rather than going for strata sales.
"In recent times, even development companies have shown reluctance in making strata sales as it reduces the valuation of the property while making an exit via investment routes like PE investments or REITs.
"We estimate that leases will be the more predominant form of office space transactions," he said.
However, big office owners such as K Raheja Corp and Indiabulls have sold stakes in their rental arms or key properties to investors such as Blackstone to monetise their assets for growth plans.