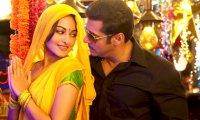 Do you have a frequent moviegoer card from your local multiplex? Does it give you any news of films with your favourite stars or directors?
The answer is, most probably, no. It has been more than a decade since the first multiplex opened in India.
Of about 11,000 individually owned screens, more than 1,050 or 10 per cent of the total now belong to six retail chains.
They brought 30 to 40 per cent of the Rs. 9,000-odd crore (Rs. 90 billion) box-office revenues that the Indian film industry earned in 2010.
Yet there is little on the ground to suggest that organised retail is being used to improve footfalls, revenues and profits.
The six major chains are still struggling with the basics of the business: scaling up and improving revenue share.
Though most have managed to derisk by getting more from food and beverages and advertising, the fact is that the last two years have been "not so great" for the film industry.
This is not because of bad films; it is because of bad marketing. It leads to poor monetisation from theatres - the single largest source of revenue for a film.
A theatre chain sits on huge amounts of information: area-wise data on what works and what doesn't, the demographic that watches a film more often in an area and so on.
If PVR Cinemas or Inox has trend data on markets, then one look at, say,
Dabangg
or
Peepli Live
will tell them how to squeeze the most out of them.
This will improve their ability to target the right audience, schedule the film well, price it right at different places and so on.
While there are no estimates of how much this could improve top lines, here is a thought.
In a market where it happens, like the US, a film could get three to five times more revenues. Since multiplexes and studios work on a revenue-sharing basis, it is a win-win situation. Why then is none of this happening?
One reason, says Siddharth Roy Kapur, CEO, UTV Motion Pictures, is that [generally]
studios and producers do not like to show the film to anyone in advance. So, all a theatre owner or a distributor watches is rushes.
It is impossible to have a comprehensive marketing plan without knowing what you are selling well in advance. In the US, theatre chains see the film several weeks before a marketing plan is devised.
The other issue is more evolutionary. Sunil Punjabi, CEO, Cinemax, points out that most chains have experimented with a loyalty programme or still have one. And most of them sit on a lot of data.
For example, the scheduling guy at a multiplex chain would know that Dabangg will do well only in three of the 20 screens in south Mumbai. But little effort is put into using this data to improve footfalls or top lines.
Punjabi reckons that it is a matter of focus. At this stage of its growth, the industry is focused on setting up as many screens as possible, as quickly as possible.
There is very little energy, time and money to spend on building systems and processes that could capture and use data to improve consumer experiences and footfalls.
Much of the benefits of building these systems, which could cost anywhere between Rs 1 crore and Rs 2. crore in the back-end alone, are reaped in the long term.
He may have a point. Large retail chains such as the Future Group (which owns Pantaloons and Big Bazaar among other chains) have spent a long time and a lot of money to build the kind of processes they have to capture data which are used to shape strategy. So what could trigger multiplexes to replicate this model?
Punjabi estimates that at 2,000 screens, the scramble to get the best system going could start. That is when competition will force theatres to fight for every footfall, especially in crowded markets such as Delhi or Mumbai.
And the whole retail marketing play will become a part of the game.
Till then, wait for the special treatment by your local multiplex.