With RIL supplying about 47 per cent of the domestic petcoke production, current dynamics are bound to change.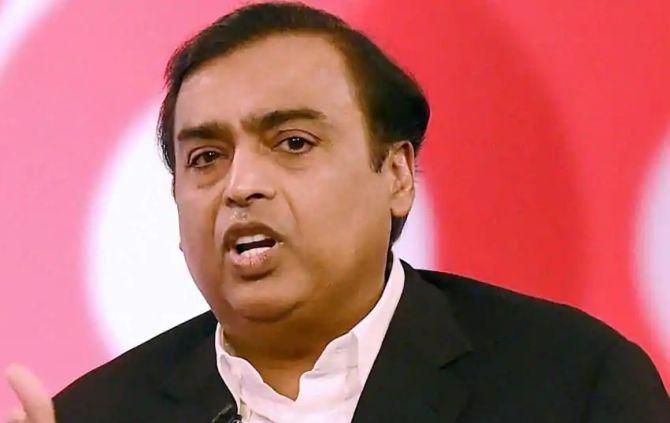 Mukesh Ambani-led Reliance Industries (RIL) may be disrupting yet another industry, this time as a consumer.
RIL's shift from being a major supplier of petcoke to a consumer may change the way cement companies source their fuel and of what kind.
As part of a larger strategy, RIL has set up a petcoke gasification project where it is likely to use its own petcoke production and also buy more from other producers.
Industry analysts peg the incremental buy at about four million tonnes. With RIL supplying about 47 per cent of the domestic petcoke production, current dynamics are bound to change.
"RIL is effectively turning from a supplier to a buyer," said a commodity analyst. An email query sent to RIL on their petcoke requirement and sourcing plans remained unanswered.
One of the most evident impacts that the RIL plan would have is higher petcoke imports.
"RIL accounted for 47 per cent of the total domestic petcoke production (13.9 million tonnes) in FY17. A decline in availability due to diversion of petcoke towards RIL's gasification project will lead to higher dependence on imported petcoke," said Rahul Prithiani, director, CRISIL Research.
Most of these imports are likely to be made by cement companies.
"In the short term, we expect cement players to be increasingly dependent on imported petcoke for clinker production," Prithiani added.
About five to six years back, Indian cement companies started to show a preference for petcoke as a cheaper substitute to coal to fuel their plants.
With a host of reasons at play, and now changes in the domestic demand-supply dynamics, this trend may be up for a reversal.
"There is a definite reversal. With the current court order, we will see softening of petcoke imported prices for cement makers for a brief period, but this will again change once RIL moves from being the supplier to the procurer," said a cement analyst with a domestic brokerage firm.
According to CRISIL, usage of coal by cement companies increased marginally in the March 2018 quarter and June 2018 ended quarter due to a spike in petcoke prices.
Depending on the pricing, cement companies are likely to switch between coal and petcoke," Prithiani added.
About half of the Indian consumption of pet coke of about 26 million tons in the last financial year was imported.
Prashant Bangur, joint managing director, Shree Cement, said that one needs to now look at it as a fuel story, and not what type of fuel.
"Petcoke is now almost at par with coal in terms of pricing. It does not really matter whether cement makers use petcoke or coal. It will remain dynamic depending on how prices move globally.
"There are other factors, for instance, China's import duty on American petcoke may make more of it available for other importers," he said.
RIL's move may change the type of fuel, but will not have any financial impact on cement companies, he added.
RIL's plan comes at a time when India has new rules imposed on petcoke imports. On August 17, the government banned petcoke imports as a fuel except for use by a few industries, including cement.
"Longer term, petcoke consumption of cement companies in India could increase as global demand softens and prices moderate.
"However, given the restriction on import of petcoke for use as fuel, the players are expected to shift to coal for their captive plants," Prithiani said.
Photograph: PTI Photo