Marazzo in Basque means 'shark', and the sleek beast is what the design of Mahindra's new Multi Utility Vehicle is based on.
Rajesh Karkera/Rediff.com reports from the Marazzo's launch.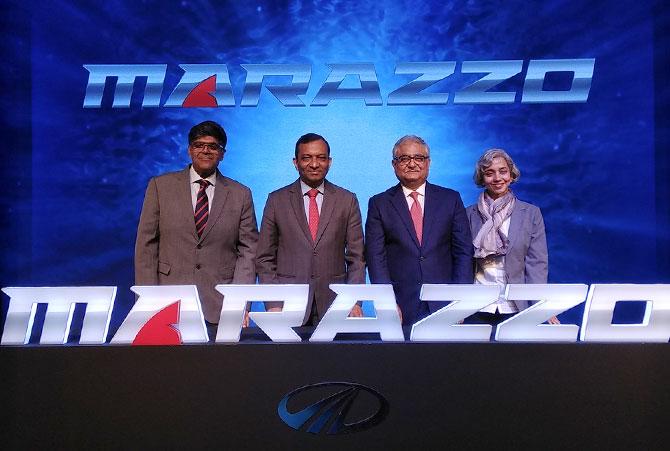 Home-grown auto major M&M on Tuesday unveiled its new multi-purpose vehicle (MPV) that will be called 'Marazzo', to compete with segment leader Toyota Innova Crysta.
Built on a completely new platform, the 7/8-seater Marazzo is the automaker's first passenger car developed at its North American technical centre along with Mahindra Research Valley in Chennai.
The new vehicle will be manufactured at the company's Nashik facility and will be rolled out by September, said Pawan Goenka, managing director, M&M.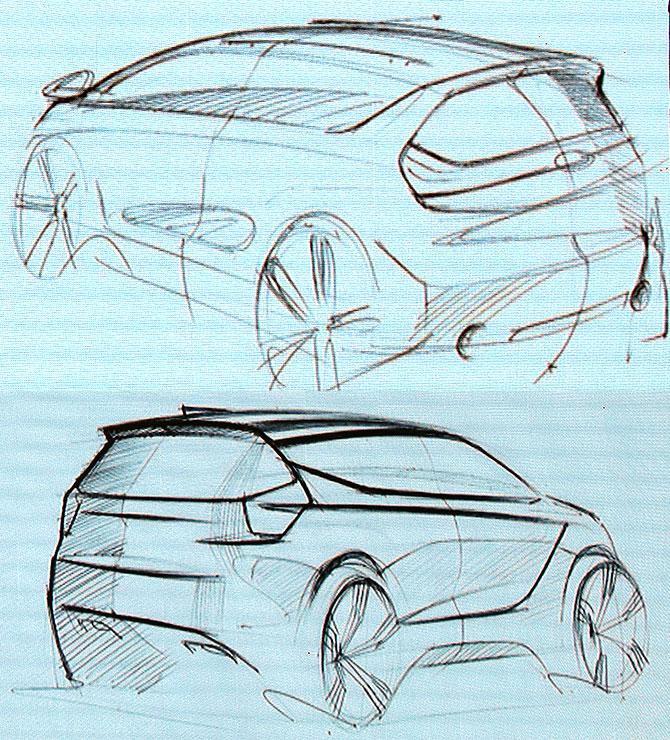 "A collaborative effort of Pininfarina, Mahindra Design Studio, MNATC and MRV, Marazzo is born of a vision to design a global vehicle with quality and refinement," he said.
Goenka did not disclose the price or the investment that has gone into the making of the new vehicle but said that typically the creation of a new platform entails an investment of Rs 800-1,600 crore.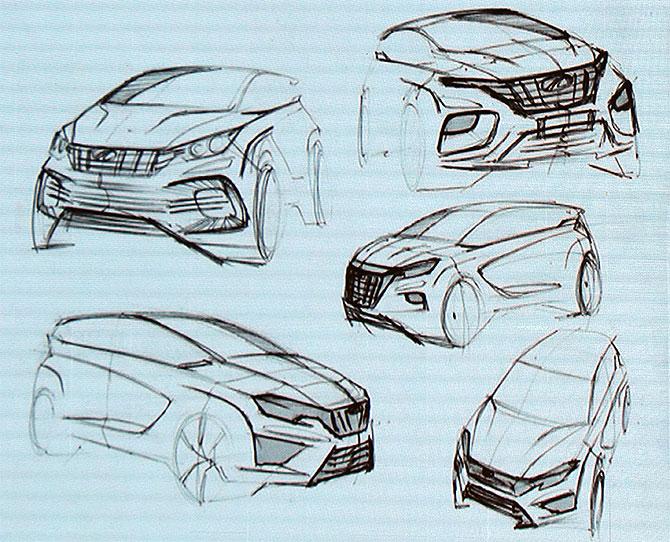 Ramkripa Ananthan, design head, M&M, who shared the story behind the design theme of the Marazzo, said they were looking for everything that M&M vehicles stood for and what the consumers expected. And stress was put on the need for agility, easy maneuvrability, drivability and individuality even in a family car.
The Marazzo represents freedom and adventure -- exactly what Mahindra and Mahindra stands for, she said.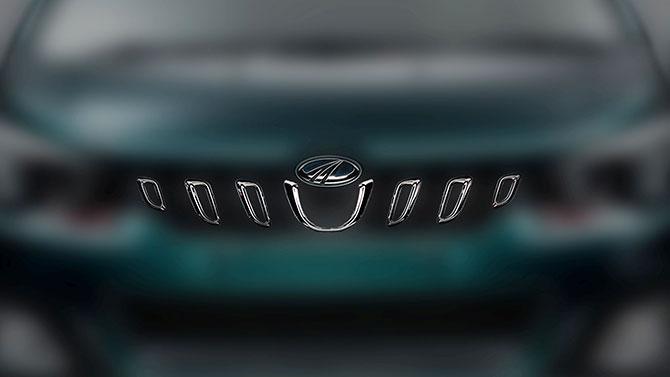 After working on initial concepts one concept stood out, that was the sleek unique and rather exciting form of a shark, and thus came the look and feel of a shark -- exciting, aerodynamic, agile and purposeful. Incidentally, 'marazzo' in Basque stands for shark.
The current MPV market stands at around 10,000-12,000 units per month and M&M looks to corner a sizeable pie of it, the company said.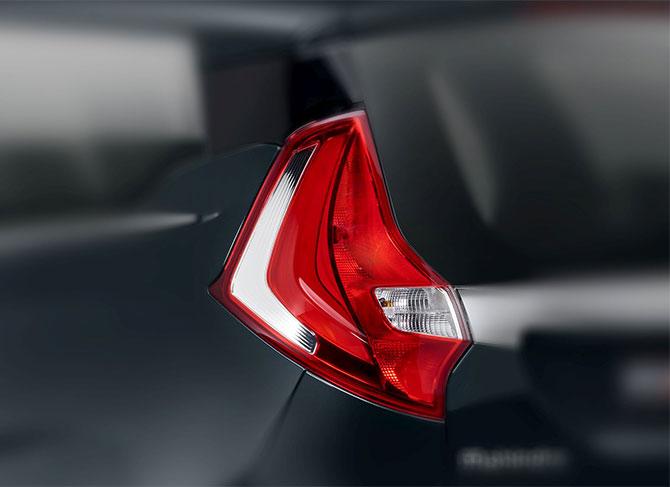 Goenka said that with the new launches, Mahindra is filling the gap in its product portfolio, adding that the company will also be rolling out a sub-four metre SUV as well as a large G4 SUV in the premium segment, with its pricing higher than any other Mahindra vehicle this year.
"One of these two SUVs will be rolled out before Diwali this year," he added.
Built on a completely new platform the Marazzo will be launched as a 7/8-seater utility vehicle.
"This car will have nothing carried over from M&M's previous or current models. Nor will it replace any of our products," said Pawan Goenka.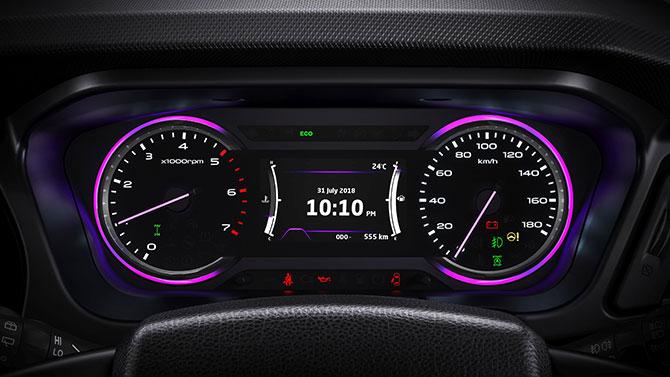 The Marazzo will have an elongated body tapering at both ends, to minimise drag, and to travel long distances at great speed.
A strong body character, a dynamic shoulder, muscular full volume, a distinctive tail, a focused expression and an intimidating front fascia -- are what the design was based on, said Ramkripa Ananthan.
The Marazzo also boasts of the largest interior of any Mahindra vehicle, thanks to its whopping 47.5 sq footprint which allows for a very spacious cabin.
The vehicle's cabin is completely muffled from the noise of the powertrain, road, and other inputs.
The vehicle is spacious and comfortable, the interiors are fresh to give one a fatigue-free feeling even when travelling long distances.
"It will give you a plush ride on any terrain," boasted Rajan Wadhera, president, automotive sector, M&M.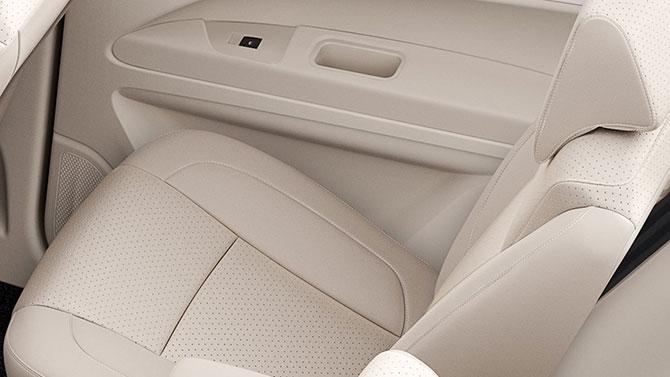 The new utility vehicle will also come with a completely new engine developed by the Mahindra powertrain, one that is marked by high performance, affordable technology, and efficiency. It is a lightweight engine with improved fuel economy, added Wadhera.
The Marazzo Sleek will come will sport exciting interiors -- with blue and purple hues of lighting, the most interesting aspect being the roof of the air-conditioning vent.
Goenka said that more details of the vehicle will be released soon and "hopefully we shall see it by September 2018".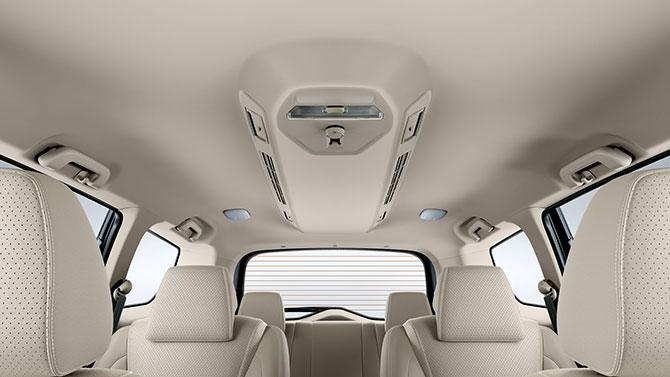 Though the company did not disclose the price of the vehicle, it is expected to be in the range of Rs 10-15 lakh, depending on the variant.
Besides Innova Crysta, Marazzo will also be competing with other brands in the segment such as forthcoming second-gen Maruti Ertiga and Renault Lodgy.
The Mahindra Design Studio in Kandivili east in north Mumbai and Italian design house Pininfarina have collaborated closely during the design development process of the new vehicle, the company said.