Rs 7 lakh crore will be invested to develop for over 80,000 km of highways including Bharatmala project in the next five years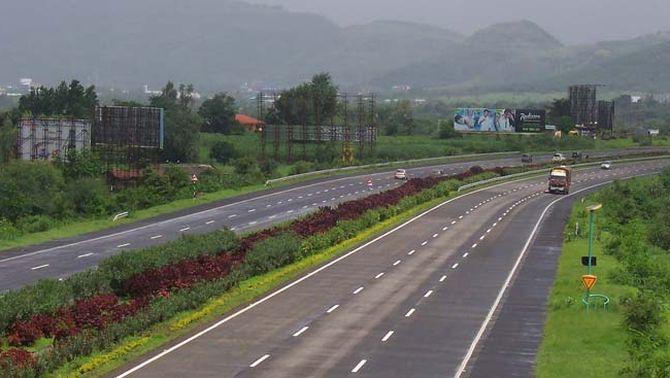 The government on Tuesday approved Rs 7 lakh crore worth highway projects including the ambitious Bharatmala, an official said.
The development comes barely few months after Union Minister Nitin Gadkari told PTI that the government will soon launch the Bharatmala project to build over 20,000 km of highways in the first phase.
The Cabinet today gave the go ahead to highway projects worth about Rs 7 lakh crore for development of over 80,000 km of highways including Bharatmala project in the next five years, an official who did not wish to be quoted, told PTI.
Road, Transport Minister Gadkari had earlier said detailed project reports (DPRs) are being prepared for the Bharatmala project.
Bharatmala is a mega plan of the government and the second-largest highways project after NHDP that saw development of about 50,000 km, and aims at improving connectivity in border and other areas.
The official said the highway projects approved today also include economic corridor developments aimed at faster movement of cargo.
The government had earlier planned to develop economic corridors with a length of about 21,000 km besides 14,000 km of feeder routes.
The corridors included Mumbai-Cochin-Kanyakumari, Bengaluru-Mangaluru, Hyderabad-Panaji and Sambalpur-Ranchi, to name a few.
A study under the proposed Bharatmala project by global consultancy firm AT Kearney had identified 44 economic corridors.
The Prime Minister's Office, earlier this year, had asked for Public Investment Board's (PIB) clearance to the first phase of the project. PIB, chaired by the expenditure secretary had later approved it.
Other members of PIB included secretaries of economic affairs, Niti Aayog, statistics and programme implementation, environment and forests, besides the secretary of the administrative ministry concerned.
Photograph: PTI Photo
© Copyright 2022 PTI. All rights reserved. Republication or redistribution of PTI content, including by framing or similar means, is expressly prohibited without the prior written consent.