Indian brokerage arm of global investment banker Morgan Stanley has sought RBI's approval to start proprietary trading under which it will be able to buy and sell securities on its own account.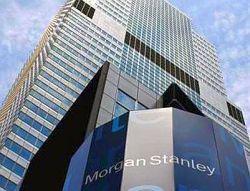 The application of Morgan Stanley is pending with the Reserve Bank as there is no clarity on whether foreign direct investment is permitted in proprietary trading, sources told PTI.

RBI has sought views of the Finance Ministry on allowing the Indian arm of the US-based company to undertake proprietary trading.

Morgan Stanley was permitted by the Foreign Investment Promotion Board (FIPB) in 2007 to trade in securities, act as brokers, merchant bankers and undertake corporate advisory services.

The other activities permitted by the FIPB include primary dealership, underwriting, fixed income sales and portfolio management.

However,
it was not clear from the permission granted whether Morgan Stanley could undertake proprietary trading, which envisages trading on own account. The FIPB permission was for broking, which is trading on behalf of clients.
In the absence of a clarification from the FIPB, Morgan Stanley has approached RBI for specific permission to trade on proprietary account. RBI, however, has asked Morgan Stanley to seek advice from the Finance Ministry.
The ministry on its part has asked Morgan Stanley to discuss the matter again with the central bank.
As there is no clarity on FDI in proprietary trading, sources said, RBI has written to the Department of Economic Affairs in the Finance Ministry seeking its views on the matter.
In its application Morgan Stanley wants to know whether it could undertake proprietary trading, which is permitted to all Sebi registered stock brokers in India, whether or not owned by an offshore company.